If there is one skincare advice you've heard countless times, it probably is "Use sunscreen daily". And it makes sense—UV exposure is responsible for 80% of visible aging on the face. It can contribute to dryness, wrinkling, sagging, and pigmentation, as well as make other signs of aging worse or more prominent.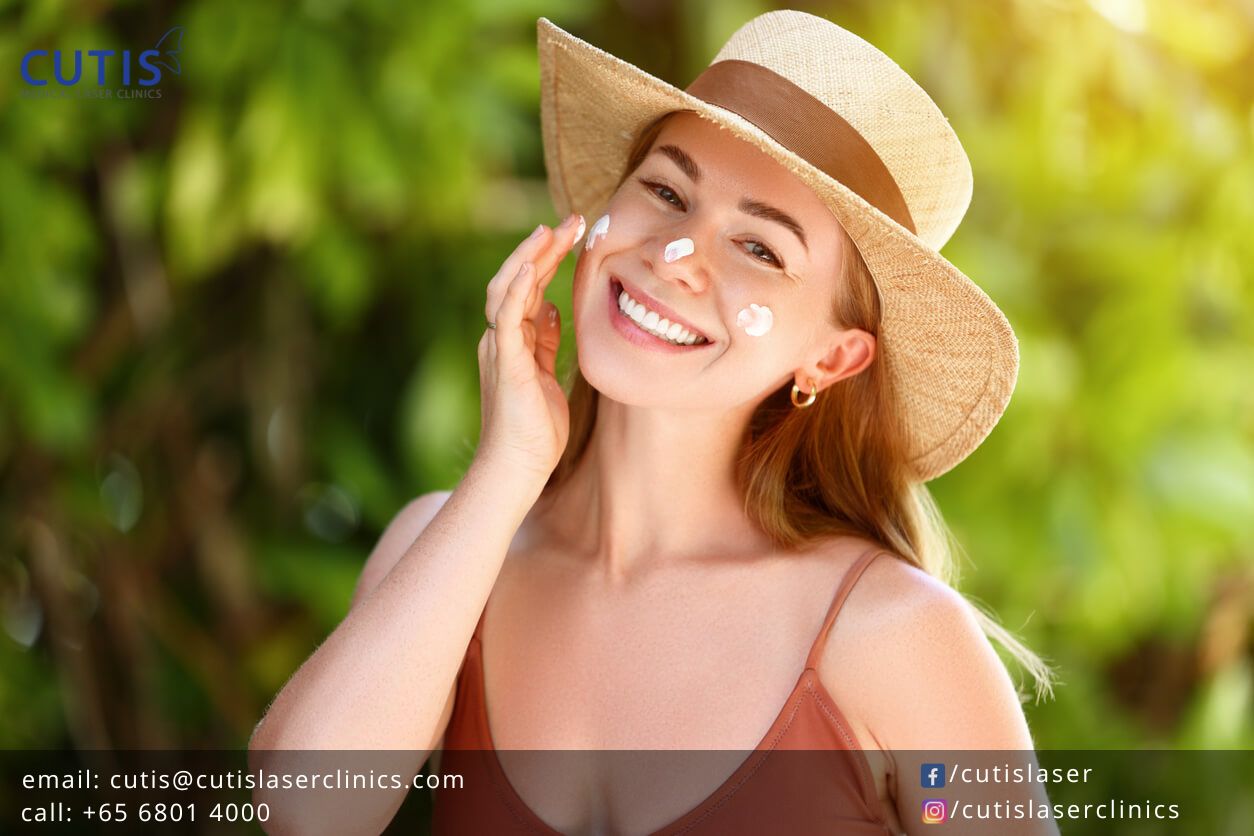 Sunscreens, fortunately, are widely available and there are even skincare and makeup that contain SPF in them. Many SPF-infused moisturizers, powders, and foundations are marketed as a way to help protect skin against UV rays, while also concealing blemishes or providing a flawless/flattering finish—more like a 2-in-1 product. 
The real question is, of course, do these products actually work? Can they give you enough sun protection and replace regular sunscreen? Continue reading as we explore makeup with SPF and answer these related questions.
What exactly is SPF makeup
? 
Let us first tackle SPF. Sun protection factor or SPF is a measure of how well the sunscreen protects your skin against sunburn or UVB rays. It does not indicate the amount of time you should spend in the sun, but the time it takes for your skin to start to redden (or burn) with the product applied than if you're not wearing sunscreen.  
If a person, for instance, usually gets sunburned after 15 minutes of exposure, a sunscreen with SPF15 would protect his/her skin 15 times more than if he/she has not applied any sunscreen. A higher SPF does not necessarily mean better protection; SPF 30 to 50 is said to be the ideal amount for most people. 
SPF makeup, in essence, is sunscreen added to cosmetic formulas to assist in offering UV protection. It means that there is a certain amount of sunscreen or similar products infused in your moisturizer, powder, concealer, or foundation. SPF in makeup varies from product to product, including the amount of SPF included. 
Does makeup with SPF work?
Technically, yes. SPF in makeup does work. It can depend on the SPF level in the product and how much you apply. The thing is, to achieve the SPF label on your makeup, you need to apply about 2mg of product per square centimeter or about ¼ teaspoon (the size of a nickel) to your face. 
The issue is many of us don't apply as much as this amount even when using regular sunscreen. And with makeup, it is even less. Makeup products are not used as much or reapplied well enough. SPF needs to be reapplied every two hours of UV exposure to get enough protection. It is not ideal to put on lots of foundation or reapply it every two hours. 
Does makeup with SPF provide enough sun protection?
The short answer is no, since we don't apply the recommended amount of it or reapply it every two hours. As previously mentioned, you would need lots of makeup (heavy application) to get enough protection that a regular sunscreen would offer. For this reason, solely relying on your makeup for sun protection is not enough. 
It is also important to take note that not all products with SPF or sunscreen ingredients qualify as sunscreen. It is better to shop for the right sunscreen and look for a product with a "broad spectrum" label. This means that it offers protection from both UVA and UVB rays. SPF should be at least 30. 
What is the right way to use/apply makeup with SPF?
Even though makeup with SPF does not provide ample protection, you can still include it in your beauty routine. You should, however, use the recommended amount of sunscreen (1/4 to 1/2 teaspoon) on your face and neck and then follow up with makeup with SPF or sunscreen ingredients. 
Using both regular sunscreen and makeup with SPF allows you to get enough sun protection, as well as the benefits of wearing a cosmetic product with SPF. Makeup with sunscreen ingredients can add an extra layer of UV filter to your skin. Just make sure to use it alongside a broad-spectrum sunscreen with SPF 30 to get adequate protection.  
What we recommend at Cutis
At Cutis, we have lightweight, fast-absorbing, and broad-spectrum sunscreens from the Dr. Sylvia Skin Care line. You can choose between a regular and a tinted sunscreen for the face that provides UVA/UVB and infrared protection. 
Clear Defense SPF 45 with Broad-Spectrum – features a blend of actives that offers protection against UV radiation and premature aging. It also contains niacinamide to promote a smoother, clearer complexion, as well as help reduce redness, blotchiness, and hyperpigmentation.
Lightweight, leaves no residue

Prevents UVA/UVB and infrared damage to the skin

Improves the look of lines & wrinkles

Reduces redness, blotchiness, and hyperpigmentation

Increases firmness and elasticity
Sheer Defense Tinted SPF 46 with Broad-Spectrum – is an antioxidant, oil-free formula with a universal tint that matches most skin types. It contains a blend of skin-soothing properties and provides broad-spectrum coverage. It also has niacinamide that helps reduce redness and blotchiness. 
Lightweight and oil-free formula

Fast-absorbing SPF features a high level of antioxidants

Universal tint matches most skin types

Niacinamide reduces redness and blotchiness

Provides UVA/UVB and infrared protection

Lightweight and oil-free formula
Don't forget to practice other sun protection measures
Regular sunscreen use is ideal, but do take note that there are other ways to protect or get additional protection against UV rays. These include: 
Protect your lips by applying a lip balm with SPF 30 or higher

Wear wrap-around glasses with UV protection 

Wear a wide-brimmed hat

Consider wearing tightly woven clothing, pants, or long-sleeved shirts

Seek shade or use an umbrella when outside 

Limit exposure during the sun's peak hours, between 10 am and 4 pm. 
Further reading: Summer Fun: How to Enjoy the Sun Safely
Give your skin the adequate sun protection it deserves with the right sunscreen. Browse through our website or get in touch with us to learn more about our medical-grade skin care products, as well as non-surgical aesthetic treatments for different skin concerns. Contact Cutis Medical Laser Clinics in Singapore at +65-6801-4000 to schedule a consultation with one of our aesthetic doctors.