If you noticed some darkening or discoloration in your intimate area, you may be wondering what's causing it. Well, we before get into its causes, you should know that the human skin color is not linear or uniform across your skin. Some areas like your hands, for example, may be darker or have pigmentation, as they are usually exposed to the sun.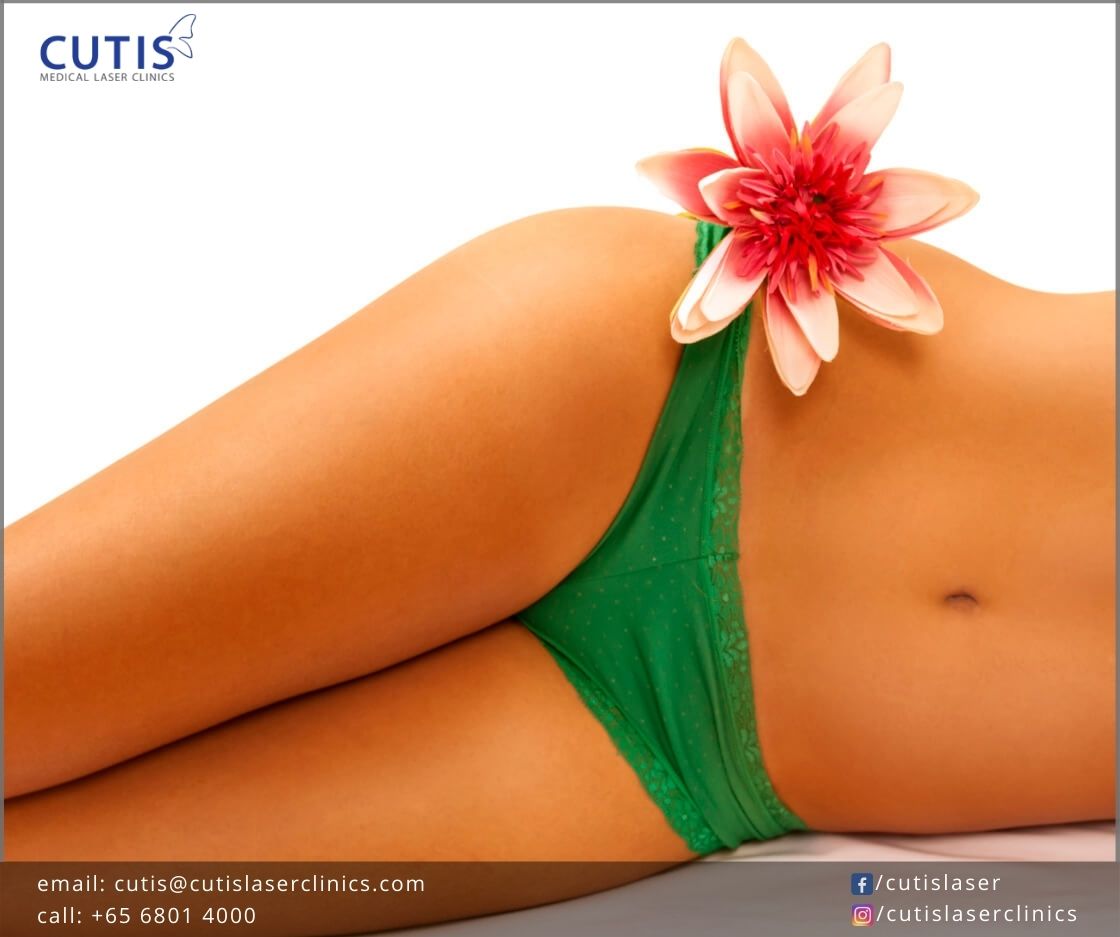 Darkening or discoloration in your intimate area, for the most part, is normal and common. This can happen to both men and women, and can be due to a number of factors. Color changes down there may not be a serious concern, but it can limit your movement or affect your confidence.
Here are the common reasons for intimate area darkening:
Aging

– Old age can cause your skin to change not only in texture and elasticity, but also in color. This can cause certain parts of the body (like the intimate area) to darken or become discolored.

Friction

– Tight or ill-fitting clothing and underwear can lead to constant rubbing in the area. This then results in friction that can cause the area to become darker or change in shade or color.

Sweating

– Sweating a lot may also cause your intimate area to change in color and texture. Proper hygiene, which includes frequent cleaning and

wearing breathable underwear

, can help prevent sweat buildup.

Frequent shaving

– The chemicals found in shaving creams and lotions, as well as the skin irritation due to hair growth, can cause your private region to darken. Shaving less frequently or just trimming the hair can prevent further darkening.

Lack of air or ventilation

– Because the area down there is often covered and confined, not enough air can pass through the area. This can then cause your private parts to change in color or become darker. The buildup of moisture down the area can also exacerbate the problem.

Hormonal changes

– Changes on hormone levels, which can happen in puberty, pregnancy, or menopause, can affect the melanin of the skin. This can result in darkening of the skin in different areas of the body, including the intimate area. 
Try a non-invasive lightening solution
If you're bothered with intimate area darkening and are looking to lighten your precious parts, the Pink Intimate System is worth considering. This painless skin lightening system is dedicated to lighten and rejuvenate the area with no side effects or downtime. It can lighten your bikini area to help regain your confidence. 
What does it contain?
The Pink Intimate System uses a topical solution that contains a delicate mixture of safe ingredients. These include glutathione and kojic acid for skin lightening, Bisabolol for calming skin irritation, Vitamin B12 for promoting skin cell production, and retinol for promoting the release of collagen. 
What are the treatable areas?
Apart from the intimate area, the Pink Intimate System can also be used on other areas of the body like the underarms, inner thighs, and areola or skin around the nipples.  Other treatment areas include: 
Labia majora – outer folds of the skin on the vaginal opening

Mons venus (or mons pubis) – the skin above the pubic area

Perianal region – the area around the anus

Inguinal region – the area of the crotch
What results can you expect?
You may see some improvement on the area after the first application of the solution. Just be sure to follow the recommended protocol – six sessions with an interval of 7 to days apart. You should also take note that you can only undergo the Pink Intimate System at least 10 to 14 days after the last day of your menstruation.
Is the Pink Intimate System safe? 
The procedure is safe, painless, gentle, and does not require downtime. You can immediately go back to your normal routines after the procedure. Just be sure to avoid shaving or waxing the area three days before the session to make sure that the skin is intact and free from any irritation. 
Schedule a consultation today
Are you looking to lighten and rejuvenate your intimate area? Don't hesitate to consider the Pink Intimate System. Contact Cutis Medical Laser Clinics in Singapore today and schedule a consultation with our aesthetic doctor to learn more about this non-invasive lightening solution and other treatments for intimate area rejuvenation.