CoolSculpting is the latest treatment that is engineered to remove unwanted fat cells from the body. This is a safe, non-invasive procedure that does not affect the other tissues of the body but only targets and removes fat deposits.

The Process of CoolSculpting in Singapore
This non-surgical fat removal treatment uses different types of handpiece to target various areas of the body. Once the procedure starts, the handpiece which is attached to the cooling system will suction in the fat. There will be a cooling sensation followed by a numbing sensation as the process continues for an hour. The fat cells that are exposed to cooling are frozen to a point where they die gradually. And once the fat cells die they are naturally disposed by the body.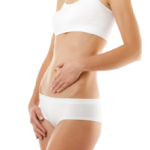 The body will feel a chill when CoolSculpting fat freezing procedure is started. However, this feeling is short lived and there will be no discomfort after some time. There is no fixed timing for performing CoolSculpting in Singapore, but the procedure is comparatively quick. Many people read a book, work on their laptop or take a nap, while this procedure is performed.
In case it is required, this non-surgical fat removal procedure can be performed in several sessions. This will depend on the size of the concerned area and will be discussed further by the CoolSculpting specialists. Get in touch with a Zeltiq CoolSculpting in Singapore and find out how you can benefit from this procedure. They will guide you in the best possible way as to what all options are available with you.
Side Effects and Safety Guidelines
CoolSculpting fat freezing procedure is approved by US FDA and it has been proven safe to be used on the arms, thighs, waistline and the abdomen. Numerous individuals have already benefited from this procedure already across the globe and its safety is clinically-proven. Some people may feel certain side effects such as pinching, numbness, pulling or tugging. This is mainly due to the fact that the fat cells are being disposed by your body. Just make sure that you get this procedure done from a certified professional.
Disclaimer: Results may vary according to individual.