Many women struggle with vaginal looseness, urinary incontinence, loss of sexual sensation and other related issues with childbirth as well as aging. Age is also contributor as just like the skin, the vaginal tissues are made of collagen which decreases over time resulting in loss of elasticity and laxity.
For women who have been silently struggling with these concerns, Ultra Femme 360 is a safe and proven solution. In less time than it takes to make dinner you can treat stress incontinence, improve vaginal laxity, and enhance sexual satisfaction. The procedure takes at least eight minutes to complete, making it the shortest non-invasive treatment option available to rejuvenate female intimate well-being. Learn why so many women are seeking Ultra Femme 360 treatment for vaginal rejuvenation.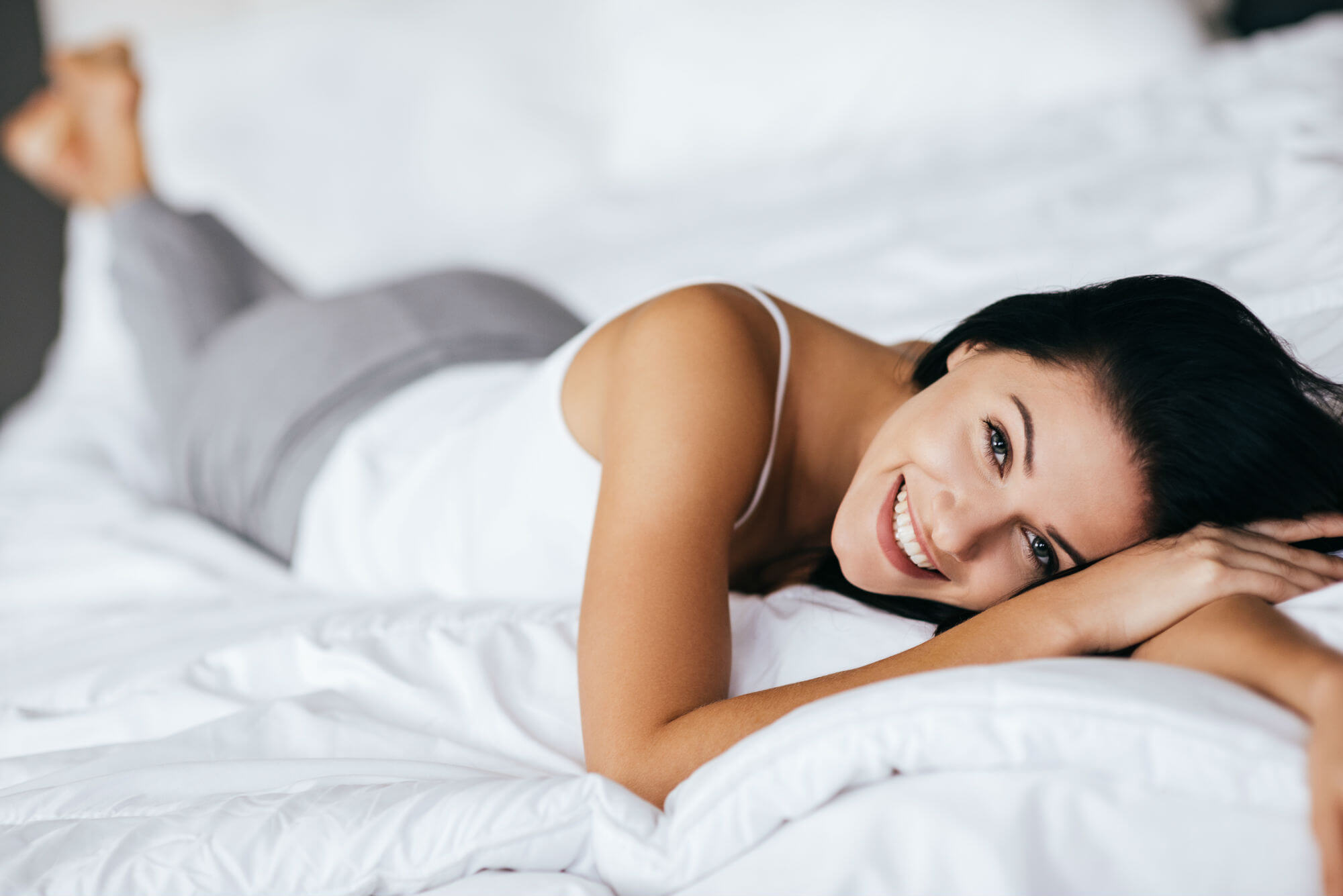 Who Is This Procedure Right For?
This is a great procedure for women who desire non-surgical improvement of their intimate health. This vaginal tightening procedure helps stimulate collagen production and restore tissues that experienced a decrease in tightness and elasticity.
While surgical procedure such as labiaplasty have their place in cosmetic surgery, not all women want to experience the pain, downtime, and incision that accompanies it. For these women, a non-invasive and vaginal rejuvenation treatment like the Ultra Femme 360 is a better option.
The Ultra Femme 360 is also ideal for women who have had one or more vaginal deliveries, women who have experienced the unsatisfactory results of aging, as well as women who would like to restore sexual sensation.
Is the Procedure Safe?
In short, yes, this vaginal tightening procedure is safe. The Ultra Femme 360 meets all strict safety standards and has been cleared by the FDA in the US. The device features a built-in Energy Flow Control system that emits uniform heating. This means that the treatment is comfortable for patients. During the therapy, there is no damage to the tissues as the energy heats at a lower temperature compared to ablative lasers. Also, you will feel a warm sensation during the treatment.
How Many Treatments Are Needed?
Every woman have specific needs and concerns, so the number of sessions usually varies. The number of sessions will also depend on the severity of the laxity and the desired improvement of each individual patient. On average, it is recommended to have at three treatment sessions scheduled once a week. More treatment sessions can be scheduled until you reach the desired look and feel.
Are There Any Side Effects or Downtime?
This vaginal treatment in Singapore remains popular as it requires no downtime. You can even do the procedure during your lunch break and return to work directly after. Most women do not experience any side effects following the treatment. While no side effects were reported during clinical trials, possible side effects are mild swelling or redness that should resolve within a few hours.
How Soon Are the Results Visible?
Many women report that they experienced improvements in vaginal laxity and intimacy after a single treatment. However, results usually continue to improve gradually over the therapy time as well as during the follow-up period. You may also need several treatment sessions to see and feel more noticeable improvements. As it's a non-invasive treatment option, it's also important to be realistic with your expectations.
Vaginal tightening without surgery can help many women achieve feminine rejuvenation without having to resort to surgery. Make sure to consult a qualified aesthetic doctor in Singapore who you will feel comfortable with and will explain to you in details the proven clinical studies of the treatment. Remember, never feel rushed to do the treatment but only proceed when you are ready.
Learn more about the Ultra Femme 360 by contacting our Harvard-trained skin doctor in Singapore, Dr. Sylvia Ramirez, located at the Cutis Laser Clinics.
Tags: Laser Clinics,Vaginal Laxity , Ultra Femme 360