Z Lipo (Z Lipo Mini) by Zimmer Aesthetics is a safe and effective way to reduce stubborn fat without surgery or downtime.
This non-invasive fat reduction treatment uses safe fat freezing technology to permanently remove fat cells in specific problem areas without affecting the skin or other tissues.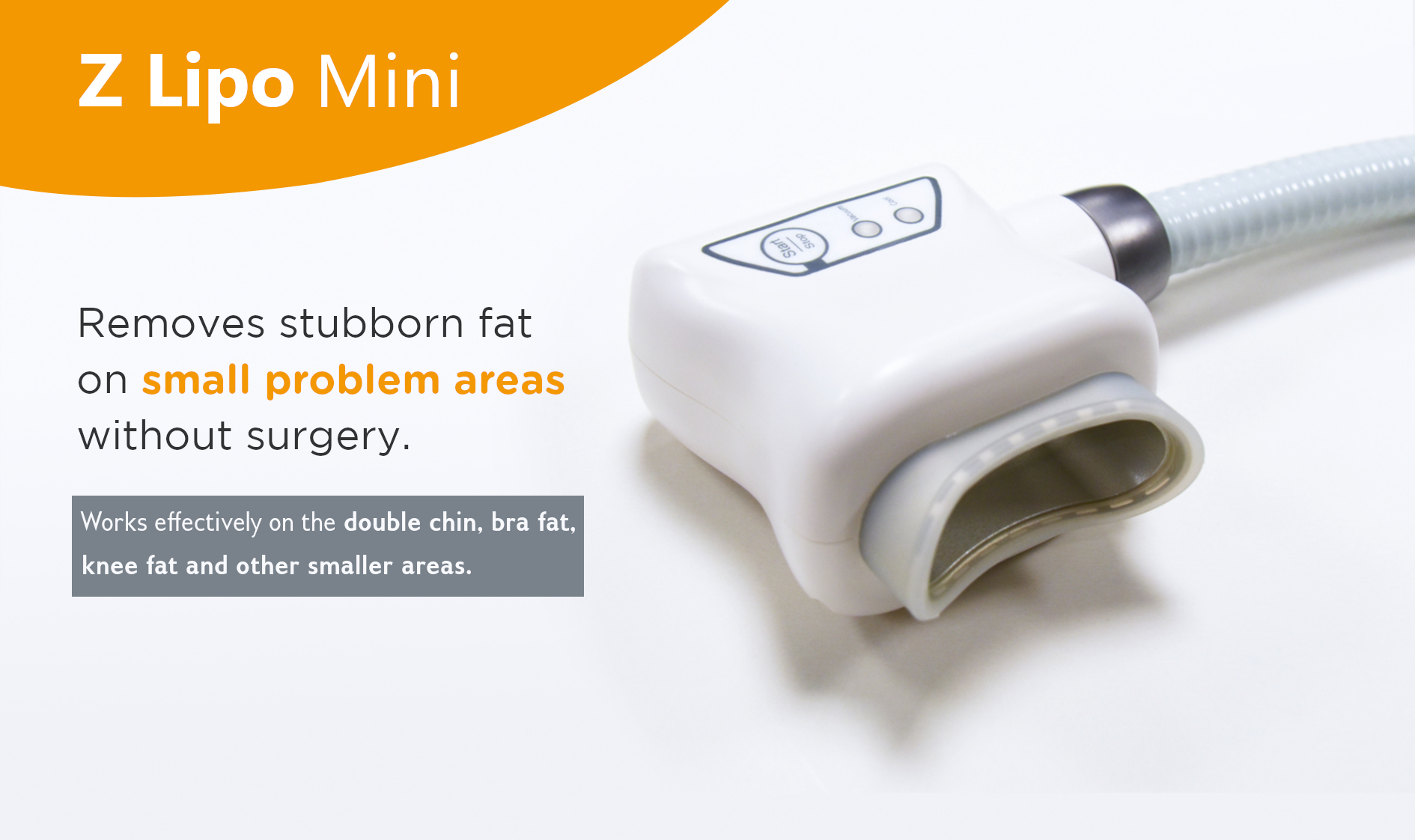 Z Lipo Mini is specifically made to treat pockets of fat in smaller areas such as the double chin, knee fat, and bra fat that are resistant to even the most rigorous diet and exercise.
Thanks with the new Z Lipo Mini, you can now say goodbye to your stubborn fat and say hello to a new you.
Continue reading to learn more about Z Lipo Mini or Z Lipo in general.
How does it work?
Z Lipo Mini works the same as other Z Lipo applicators. It targets fat bulges and freezes them down for at least an hour. Z Lipo, in general, uses a handpiece connected to a device to suction in the fat bulges in the belly, thighs, arms, and other areas of the body.
It uses Cryolipolysis, a technology that freezes only fat cells without harming the skin or body tissues. Once exposed to cool temperatures, the fat cells will undergo the process called "apoptosis" or natural cell death.
Over time, the fat cells die and will then be processed as waste in the liver and cleared through the lymphatic system over a period of 10 to 12 weeks.
Once your body has flushed out all the dead fat cells, you will notice that the area is slimmer and the size is reduced.
What makes Z Lipo unique that another fat freezing procedure is that has two applicators attached to its device which can be used in a single session.
It also has a strong vacuum pressure and pulse vacuum suctioning, enabling the handpiece to draw a good amount of fat. This only means that more fat will be treated in one session.
How is the procedure performed?
The treatment starts by placing a cooling pad to safely protect the area. Once the procedure begins, the handpiece will start with a pulsed vacuum suctioning to help break down the fat before finally freezing them.
Then, the cooling panels will emit the optimal amount of temperature to freeze the fat cells to the point of natural elimination.
Is Z Lipo painful?
Z Lipo in Singapore may involve slight discomfort. You may feel some slight feeling of pinching and tugging in the first few minutes due to the suctioning of fat bulges. Most patients reported the procedure is tolerable.
Do take note, however, that this is normal which only lasts a few minutes and is completely safe. There is also s special gel-placed on the treated area to avoid any damage to the skin.
Are there any side effects or downtime?
Fat freezing by Z Lipo is non-invasive and has virtually no downtime which means you can go back to your normal routines after the procedure.
You may feel some slight tenderness, bruising or redness in the treated area a few days after the treatment but will resolve after a few days. Most patients reported a feeling that resembles normal muscle soreness.
How many Z Lipo treatments do I need?
The number of treatment will actually depend on the size of the area. Some patients may need six cycles on the abdomen (3 on the left and 3 on the right side) to see visible results while others may need more.
Some areas like the thighs are more stubborn than the abdomen and may require more treatments to see the results. However, the number of treatments will also depend on your goals, expectation, and budget.
As every individual has a unique body shape, we recommend for you to schedule a body assessment and a consultation with our trusted aesthetic doctor in Singapore wherein we will discuss your goals, the number of sessions needed and total investment.
How can I get better results?
For better results or increased fat reduction, Z Lipo is often combined with the Z Wave, a safe shockwave therapy that uses vibrations to further break up frozen fat cells.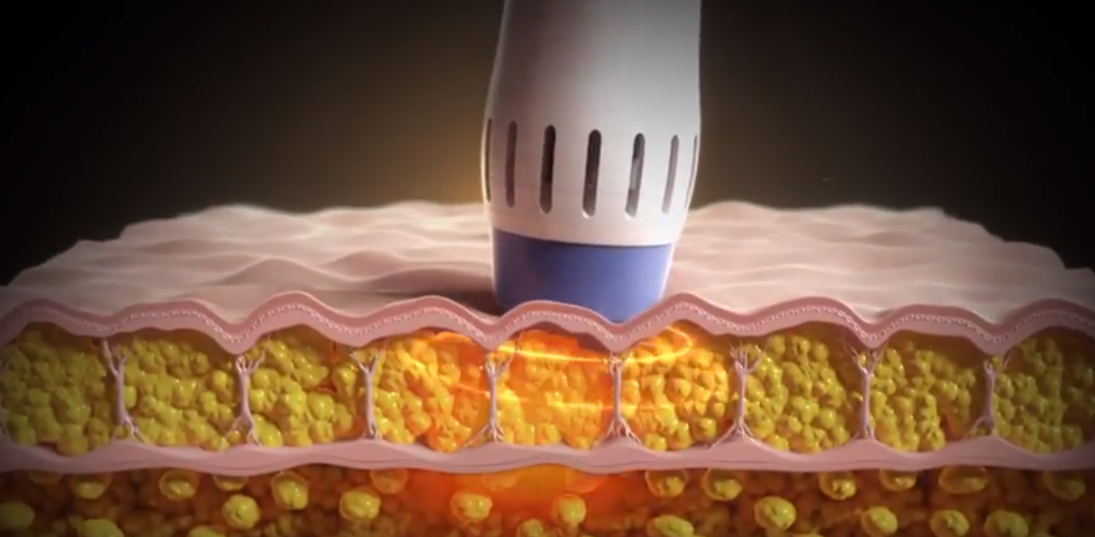 Clinical studies suggest that the combination of Cryolipolysis and shockwave therapy delivers rapid fat reduction when compared to normal massages.
It is also good to know that doing Z wave after Z Lipo can help reduce the risk of bruising in the treated area.
Schedule your body assessment
If certain fat areas in your body won't seem to go away even with diet and exercise, it may be time to consider Z Lipo.
Contact Cutis Laser Clinics and schedule a consultation and body assessment with our Harvard-trained aesthetic doctor, Dr. Sylvia Ramirez, to learn more about this effective fat reduction treatment.
Tags: Z Lipo Aesthetic Laser Clinics