Stubborn fat bulges, especially those located in the belly and thighs, won't just go away despite your best efforts. Fortunately, a non-invasive fat reduction treatment like Vanquish ME can target and eliminate unwanted fat without going under the knife. It heats or increases the temperature of fat cells to the point of apoptosis or natural cell death.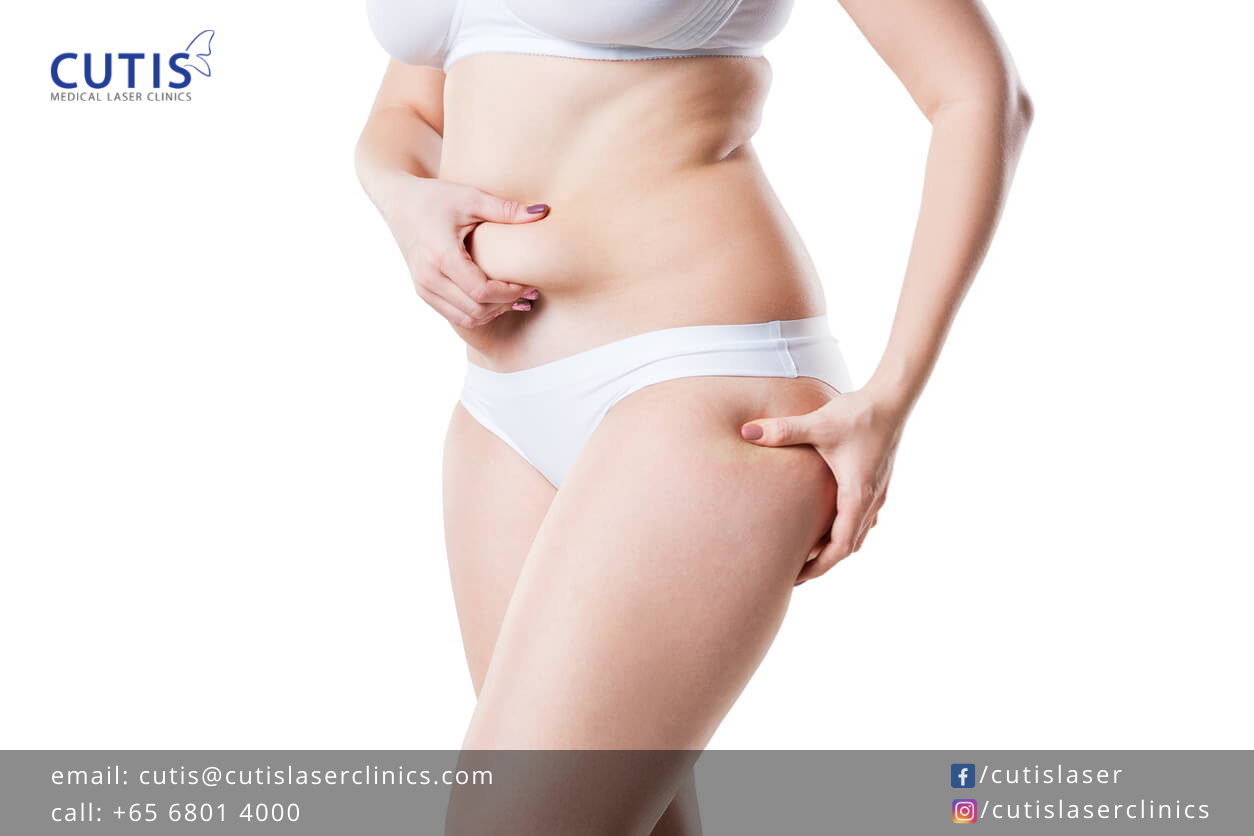 How Vanquish ME works
This FDA-approved procedure uses selective radiofrequency to warm the adipose tissue or fat layer in the treated area, like thighs or abdomen. Exposure to heat increases the temperature of fat cells, causing them to die naturally over time. They will then be processed as waste in the liver and cleared through the lymphatic system.
The effectiveness of Vanquish can be attributed to the science of impedance or the resistance of fat cells to absorbed heat. Since these cells have higher heat resistance, they can absorb more energy to a degree that they die off. This triggers natural cell death, causing the lipids inside the fat cells to break down.
FDA-approved for circumference reduction
Vanquish ME received the US FDA clearance for circumference reduction of the abdomen back in 2015. It has also been proven to be safe and effective for reducing fat in the belly, thighs, and love handles. Clinical studies suggest that Vanquish can eliminate up to 59% of excess fat in the belly after diet and exercise have failed.
Another notable thing about Vanquish is that it is effective for treating larger areas. According to BTL Aesthetics (the makers of Vanquish), it has the largest treatment area in the industry and can treat flank to flank in a single session. One treatment session lasts between 30 and 45 minutes.
What makes it different from CoolSculpting (fat freezing)
Unlike fat freezing treatments that use cooling temperatures to kill fat cells, Vanquish uses selective heating. It also doesn't require suction applicators, avoiding or reducing the risk of bruising or discoloration. This means that the patients can relax while Vanquish ME does its job of disrupting and eliminating fat cells. 
Vanquish is also the only contactless body shaping device in the market today. It uses contactless radiofrequency technology, treating stubborn fat bulges without touching or coming into contact with the skin. The device hovers or hangs over the treated area while delivering radiofrequency energy. 
What to expect with Vanquish ME
Improvement with Vanquish can be seen as early as three weeks or the period when the body starts to naturally remove treated fat cells. Keep in mind, however, that it can take 60 to 90 days for optimal results to show. It is important to follow a healthy lifestyle to maintain the results of Vanquish ME. 
You'll also need several sessions, depending on the treatment area. In most cases, patients need about 4 to 8 sessions, done weekly. It is best to consult an aesthetic doctor to find out what to expect and the number of Vanquish treatments required. 
Why say yes to Vanquish ME fat reduction
Safe and effective

– Apart from it being FDA-cleared for

circumference reduction

, the procedure is also painless. Most patients report experiencing a warm sensation, similar to that of a heating pad. Many also find it more comfortable than

fat freezing

.

Doesn't require a specific BMI

–

Vanquish is not limited to patients with a body mass index (BMI) of less than 30. Those with BMI of 30 or higher can be treated, but do take note that Vanquish

is not a weight-loss treatment.

Vanquish

is also safe for all skin colors and can treat skinny patients with stubborn fat bulges.

Treatment with no skin contact

– As the device uses contactless technology, it can treat areas of the body without touching the skin. The device floats over the treated area while emitting radiofrequency energy and targeting fat cells. 

No downtime

– As the procedure is non-invasive, it has low risk and no downtime. Patients can immediately go back to their normal routines after the procedure.

More affordable for targeting larger areas

–

Vanquish

has the largest spot size coverage, treating flank to flank in one session. This only means that more fat bulges can be removed at a lower cost.
Schedule a consultation and body assessment today
If you're looking to reduce the circumference of your abdomen and thighs, consider Vanquish ME. Contact Cutis Medical Laser Clinics in Singapore and schedule a consultation with one of our aesthetic doctors to find out more about this procedure and our other non-invasive fat reduction treatments.