Aging is inevitable. And as you age, you'll begin to notice some signs starting with sagging and wrinkling skin. Elastin and collagen are the main protein found in the connective tissues responsible for the skin's elasticity. Once your elastin and collagen levels drop it will result to sagging skin.
Good thing there are several ways to help improve your skin's elasticity without going under the knife. Among these are effective lifestyle changes, products and aesthetic procedures that are highly sought after. So if you are wondering how to avoid sagging skin without surgery here are some helpful tips to consider that your skin care specialist will certainly approve.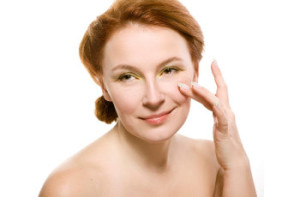 Tips to Avoid Sagging Skin
Eat Healthy

– Aging may be unstoppable but you can surely delay its effects through healthy eating. The most practical and important tip to enhance the elasticity of your skin, and to delay the occurrence of sagging is to eat fruits and vegetables. Make sure to choose foods rich in vitamin C, which can effectively eradicate free radicals from your body. Choose fruits and veggies that are naturally rich in protein such as legumes and beans. Protein rich veggies can replace dead skin cells, perfect for natural

skin rejuvenation

.
Avoid Sun Damage

– The ultraviolet rays of the sun is totally harmful once

exposed for too long. Unknown to some, the rays can certainly destroy the elastic fibers on your skin which leads to wrinkles. In addition, age spots on your skin can also be due to over exposure to sunlight.
Sufficient Water Intake

– Your skin needs to be hydrated if you want to have a tighter looking skin. You need to drink at least 8 glasses of water a day.
Try Non-Invasive Skin Enhancement Procedure – Let's admit it, some people prefer to take the easiest way to enhance their skin. There are several safe non-invasive skin enhancement procedures available in a certified aesthetic clinics in Singapore. You may opt for the 

 

3D Non-Surgical Face Lift, a combination of 3 collagen-building treatments – Laser Genesis, Titan and TriLipo – to lift and tighten sagging skin resulting in a youthful look without any downtime. These sagging skin treatments are US FDA-approved for safety and effectiveness.
Use An Effective Skin Moisturizer

– Another way to avoid sagging skin is using a good moisturizer everyday as well as every night. A good moisturizer seals moisture into the outer layer of your skin preventing it from drying. It also maintains your skin's elasticity, tighten it, and prevent it from sagging. 
Avoid a Negative Lifestyle

– Your lifestyle also plays a big factor on your skin's elasticity. To ensure your skin won't mature fast and safe, try to avoid unhealthy habits like smoking, drinking and not having enough sleep.
Improving the condition of your skin can be difficult, in some cases you need to observe a healthy and active lifestyle to enhance and achieve a younger looking skin and also a healthy body. However, some people find it difficult to practice a healthy and active lifestyle due to lack of time due to busy working hours. 
This is where cosmetic products and aesthetic procedures come handy. Besides non-invasive aesthetic procedures, there are also minimal-invasive options available like Botulinum Toxin (or more commonly known as Botox) and fillers that can improve not only sagging skin but also reduce wrinkles and add volume giving you a refreshed and youthful appearance.
For safe aesthetic procedures, it is important to do a careful research about the medical aesthetic clinics in Singapore before booking an appointment.
About Cutis Medical Laser Clinics
Cutis Medical Laser Clinics, an award-winning aesthetic clinic and age management clinic in Singapore, is based on the fundamentals of scientifically proven "evidence-based" aesthetic treatments.
We focus on patient education and are committed to providing our patients extensive information about any proposed treatment plan.