Many of us have struggled with losing the stubborn cushion around our midsection. While diet and exercise alone can help you lose weight, these methods don't always work to achieve a flatter stomach. Even with daily workouts and a balanced diet, fat deposits can remain. If you lost weight quickly, you may also have extra skin to deal with. At the Cutis Laser Clinics, we offer several highly-effective and safe fat removal procedures designed to reveal a flatter belly behind the bulge.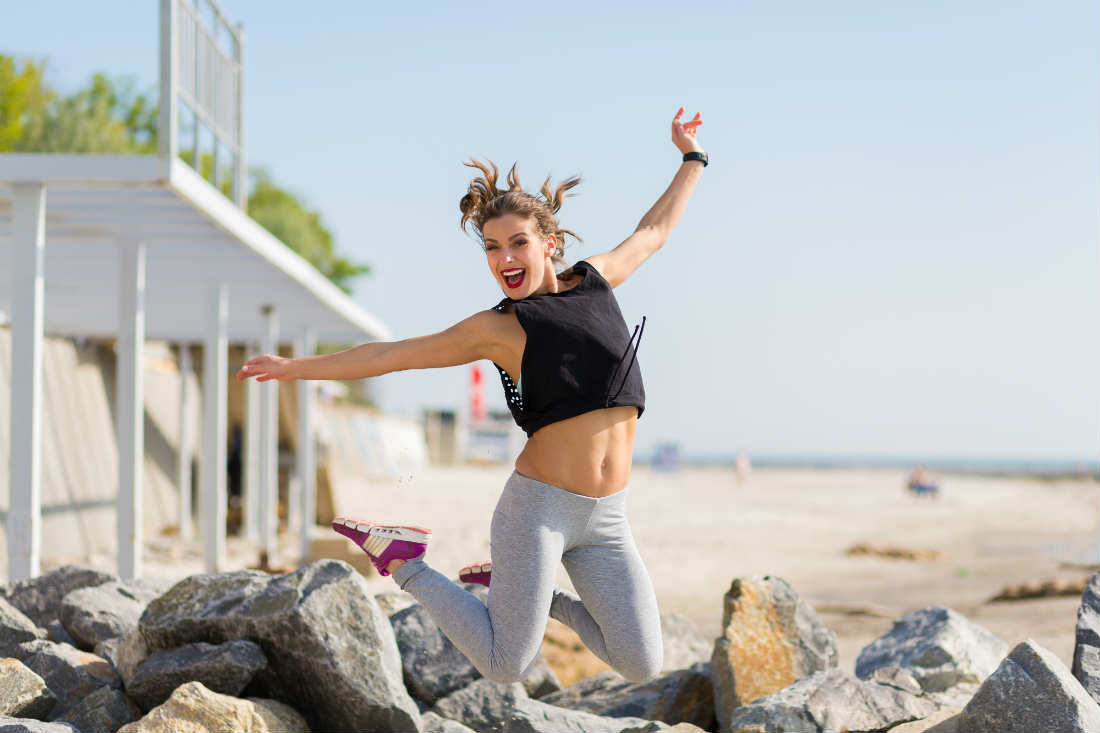 CoolSculpting
CoolSculpting technology has the ability to reduce unwanted fat from the body without going under the knife. This fat freezing procedure is currently the only FDA-approved non-surgical fat reduction treatment that uses a controlled cooling technique to freeze and eliminate stubborn fat.
During the procedure, fat cells under the skin are targeted using precise cooling technology. These cells are then crystalized (frozen) which causes them to die. In the weeks following the procedure, the body naturally processes the fat while eliminating the dead cells.
CoolSculpting can be used on nearly any part of the body where excess fat is difficult to get rid of, such as the belly, thighs, and arms. This fat freeze procedure permanently destroys fat cells for a noticeable reduction in fat that stays gone for good. If you want to know how to reduce tummy fat, look no further than CoolSculpting.
TriLipo
Apollo TripLipo is a complete anti-aging and fat reduction solution. This unique fat removal technology works to deliver non-invasive fat reduction and lymphatic drainage. It also simultaneously offers skin tightening benefits. It can be safely used on all skin types as well as a treatment for skin laxity, facial wrinkles, and stretch marks.
TriLipo uses a high-power radiofrequency system to heat multiple layers of skin and fat. This process effectively increases fat metabolism which ultimately results in fat reduction. It also tightens and firms the skin for improved skin texture. Stimulation of the fibroblasts in the deeper layers of skin helps build collagen stores.
With TriLipo, there are no special preparations needed and no recovery time. As a type of nonsurgical liposuction, TriLipo can remove excess fat in nearly any area to help you achieve the body you've always wanted. Some of the most commonly treated areas include the arms, thighs, and abdomen.
Slim Contour Cream
Reduced tummy fat goes hand-in-hand with loose skin. To complete your body transformation, consider a firming cream to smooth cellulite and tighten skin. Slim Contour Cream is designed for use on the face and body. This fat burning lotion offers anti-cellulite benefits and improves uneven skin tone.
In clinical studies, Slim Contour Cream was found effective in tightening facial contour by properly controlling fat production which helps to reduce sagging skin. To see its full body contouring benefits, massage the product into the skin after undergoing TriLipo and CoolSculpting in Singapore.
Belly fat is not only discouraging to your self-image, but is also associated with many health conditions such as diabetes, cancer, and cardiovascular disease. To make a consultation with our skin specialist in Singapore, Dr. Sylvia Ramirez, call us today at the Cutis Laser Clinics.
Tags: laser clinics, coolsculpting, trilipo, slim contour cream