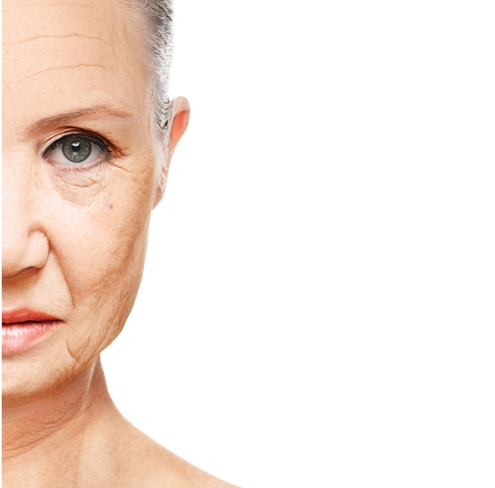 Wrinkles is undeniably part of aging, however your skin care specialist will certainly agree that one can age gracefully and look younger than her actual age. Some aesthetic clinics in Singapore uses face lift procedure to enhance ones physical appearance, and many are into this kind of beauty treatment. Unlike in the old days, modern face lift procedure does not involve surgical procedure, and now there's the 3D Non-surgical face lift.

As you age, your skin matures and eventually all the undesirable signs of aging starts to occur. Fortunately, face lift procedure can transform your skin and can even reverse the signs of aging without causing pain, or even the use of injections. So how can one prevent wrinkles and mature skin without inflicting pain?
Learn the Right Sleeping Position
 Unknown to some, sleeping for longer hours on your side can increase the wrinkles found on your cheek, as well as your chin. In fact, even sleeping with your face down can cause a furrowed brow, which is undesirable. Note that sleeping on your back is the right position to avoid further development of wrinkles. This is one of the many ways to prevent wrinkles painlessly.
Use of Collagen Treatments
They say that beauty has a price; indeed this can be true to people who would do anything to look beautiful. However, if you're one of those who can't tolerate pain, then preventing wrinkles using collagen treatments is an option. Skin care treatment such as the use of collagen building treatments fully approved by the FDA is ideal. Examples of collagen treatments are the Titan Skin Tightening, Laser Genesis and the Trilipo Fat Reduction Technology.
The Titan Skin Tightening is capable of stimulating the fibroblasts in the body to actively produce collagen which then tightens the skin, reducing wrinkles, age lines and folds. This can be done in different body parts such as the cheeks, areas that surround the eye, jowls and even neck.
The Laser Genesis is another collagen treatment that is effective in terms of skin rejuvenation. Aside from healing acne scars and inflammation, it enhances skin texture, reduces visibility of pores, and wrinkles as it stimulates the growth of collagen.
The Trilipo Fat Reduction Technology is another 3D non-surgical face lift procedure which is painless. It helps build collagen with its high power radio frequency, and improves sagging skin painlessly as well as your arms, thighs and abdomen.
Stay Away From Too Much Sunlight
We all know that the UV rays of the sun could possibly harm your skin. Too much exposure can make you look older, cause mature skin, age spots and other signs of aging. By staying away from the harmful rays of the sun, you increase your chances of aging beautifully and gracefully.
Hydrate Yourself
Water can make you look younger! Yes, it hydrates your skin and removes toxins in your body. With enough water consumption of 6 to 8 glasses per day will surely help you look younger, preventing further wrinkles without painful beauty regimen and procedure.
Face lifting can be done painlessly with the right set of information, and the right set of people to assist you in achieving your goals. Get rid of your mature skin; prevent wrinkles without spending too much on surgeries. Try the natural ways and some safe and healthy products that will effectively boost your health, at the same time enhance your beauty.