Turkey neck or the saggy skin that hangs under the chin is one of the most noticeable signs of aging. This occurs as the neck muscles start to weaken and the skin loses its elasticity. This may be due to several factors such as extreme weight fluctuations and the natural aging process.
If you've been dealing with wrinkling and sagging skin under your chin, it is not just enough to hide it using clothing pieces like scarves and turtleneck.
If you're concerned about your turkey neck, aesthetic clinics in Singapore suggest trying non-invasive treatments that can help make significant differences.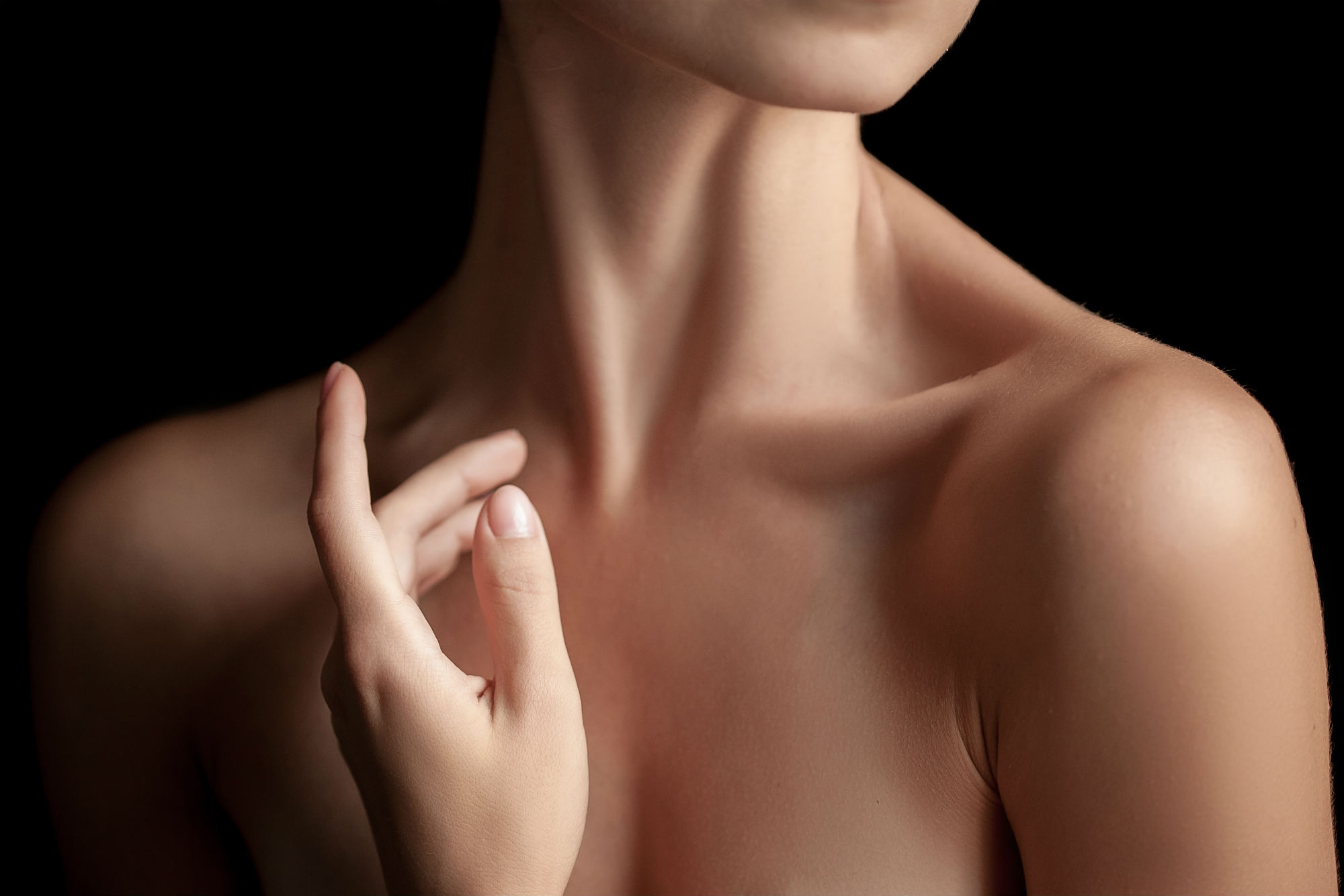 Ultherapy
Ultherapy in Singapore is a non-surgical tightening treatment that can lift sagging skin and tighten facial contours. It has an FDA indication for non-invasive lift that is proven to lift the skin on the neck, on the brow, and under the chin. It can also improve the appearance of fine lines and wrinkles on the face and décolleté areas.
The Ulthera belongs to a newer generation of face lifting procedures and stands out from a broad variety of non-invasive anti-aging treatments such as Thermage, Titan, ReFirm, and Accent. The depth of the sound wave penetration makes it possible to target the tissue layers that could be previously addressed only by surgery.
It works by using time-tested focused ultrasound energy that penetrates into the deep layers of the skin. The ultrasound energy will then trigger a natural response, which jumpstarts the regenerative process that stimulates new collagen production to naturally lift the skin.
One best thing about Ultherapy is that there is no downtime so you can go back to your normal activities after the procedure. Although results are gradual as your skin take time to produce new collagen, however, it the lifting and firming effect is very natural. Additional sessions and touch up treatments are recommended for maintained results.
Exilis Ultra
Exilis Ultra is another US FDA-cleared non-invasive skin tightening treatment that can lift the skin and promote collagen production without going under the knife. It can give you a total face and body rejuvenation by using two safe and clinically-proven energies: radiofrequency and diffuse (scattered) ultrasound.
Exilis Ultra involves the use of handheld device that simultaneously delivers radiofrequency and ultrasound energies to target areas of concern. It comes with two applicators: small and big.
The small one is used to treat smaller areas such as the face and neck. It gently heats the deep layers of the skin to reduce wrinkles, tighten the skin, and promote collagen production. This applicator can also be used on smaller areas of the body like the arms and hands.
Patients may be able to see results after two treatments, but significant improvements can be seen after four to eight sessions. Again, this will still depend on the severity of the skin laxity and individual profile, so it is best to consult an experienced aesthetic doctor to determine how fast you will be able to see results.
Titan
Titan skin tightening uses an FDA-cleared light energy to stimulate collagen production, reverse the signs of aging, and help you maintain a youthful skin. It is a great option for improving fold lines and lifting saggy skin around the neck, face, arms, abdomen, and legs.
Titan involves the use of safe, infrared light to heat the dermis beneath the skin's surface. This then causes immediate collagen production, which results in tighter skin. It is good to know that continuous cooling using the Titan handpiece protects the skin throughout the procedure.
The new collagen growth leads to further tightening of the skin, giving you a healthy and a more youthful appearance without surgery or downtime. At Cutis Laser Clinics in Singapore, Titan can also be combined with Laser Genesis, an FDA-cleared procedure for improving skin texture and clarity. This can also effectively treat fine lines, wrinkles, large pores, and uneven skin texture.
PDO Thread Lift
If you are looking for a more immediate results, you may also consider a Thread Lift to rejuvenate your neck.
In Cutis Laser Clinics, we use Dr. Perfect V-Line – PDO Thread Lift which are both KDFA and CE marked. It is made of 100% absorbable PDO (Polydioxanone) threads inserted within fine needles.
Rest assured that PDO threads is a collagen producing material that has been used in medicine in the production of dissolvable sutures (stitches) for 30 years especially in the field of cardiac surgery. PDO Threads are safe and effective in lifting the neck, cheeks, lower face and jowls.
The PDO Threads stimulates the synthesis of elastin and hyaluronic acid in the skin, both of which are vital for keeping the skin looking young and fresh. The first effects are visible after 2-3 weeks, but considerable improvement appears after 2-3 months, when induction of new collagen begins.
Moreover, new and stronger threads such as 4D and Multi-Threads are now available to provide even better results. The new 4D threads are stronger and thicker, offering better grip due to the 4-dimension cogs. Whereas the new Multi-Threads contains about 14 strands of strong sutures tied to guiding threads which are simultaneously inserted in the skin to boost collagen stimulation, while reducing treatment time.
After the procedure, you will notice an immediate improvement of your neck area. The PDO threads gradually dissolve over about 6 months, but the resulting lift remains lasting (up to 2 years) as long as your collagen produced holds the lift.
With these non-invasive treatments, you can now get rid of your turkey neck without going under the knife. Contact Cutis Laser Clinics today and schedule a consultation with our Harvard-trained aesthetic doctor, Dr. Sylvia Ramirez, to learn more about these procedures and other treatments that can address your concern.
Tags: Laser Clinic in Singapore, Skin Tightening Treatment, Ultherapy, Exilis Ultra, Titan