As sensitive skin can react to a lot of things, it only makes sense to carefully choose your skin care products, starting with cleansers. The right formula will not only keep your skin feeling clean and fresh, but also help prevent redness, itchiness, and other related reactions.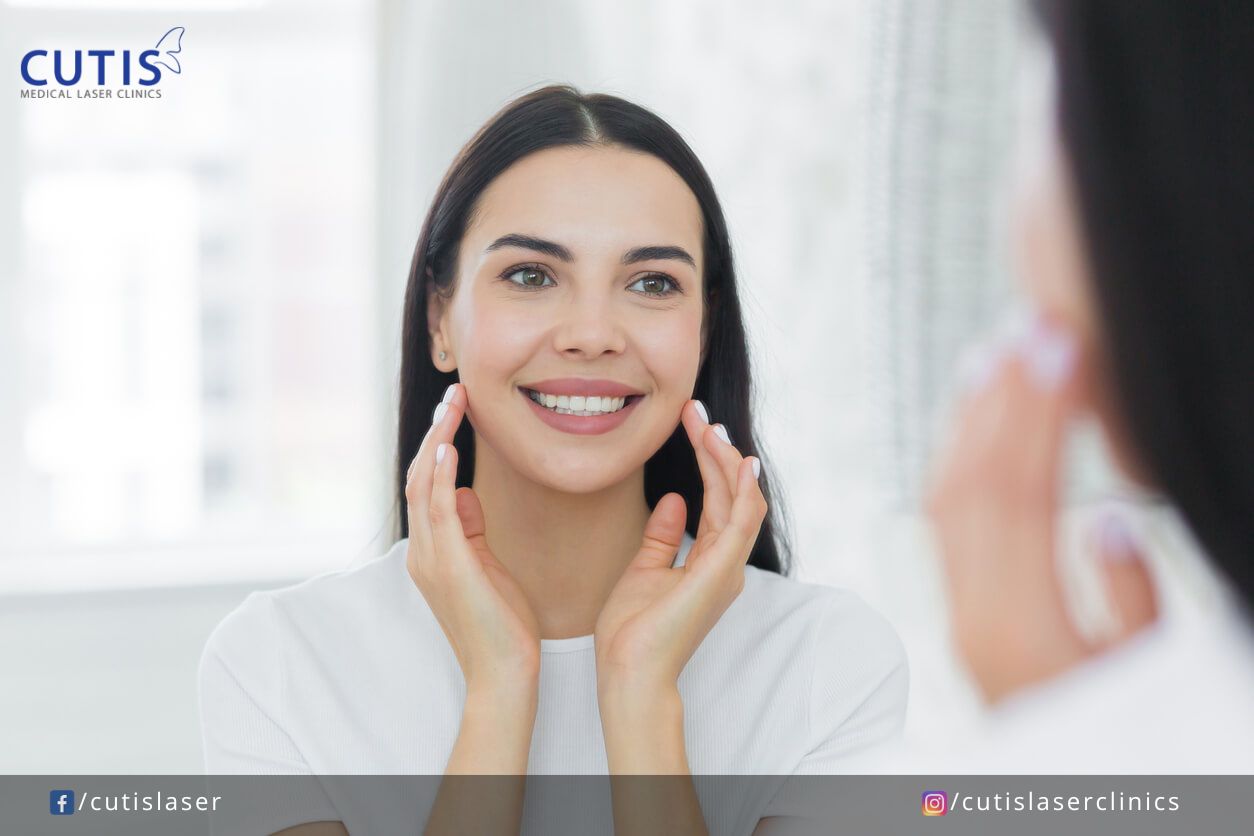 Do you have sensitive skin? 
Sensitive facial skin occurs with a compromised skin barrier. This causes water loss, as well as enables irritants to penetrate the skin, resulting in reactions such as redness, burning, and stinging. Sun exposure, pollutants, chemicals, and certain ingredients in skin care can exacerbate the symptoms of sensitive skin, which may include:
Flaking, rashes, and redness

Roughness, swelling, and scaling

Sensations including burning, itching, and tightness

Broken capillaries or tiny blood vessels on the skin surface (spider veins)

Prone to breakouts
A number of internal and external factors can cause sensitive skin or increase facial skin sensitivity. These include:
Hormonal changes

Prolonged stress or lack of sleep

Existing skin conditions (acne, rosacea, eczema, dry/dehydrated skin)

Cold weather

UV radiation and environmental pollutants

Certain ingredients such as alcohol, colorants, and fragrances 
For further reading: 5 Misconceptions About Sensitive Skin
What to look for in your cleanser
The right cleanser for sensitive skin should be able to get rid of dirt, excess oil, and other impurities while maintaining the skin's natural moisture. A mild, gentle formula is ideal, especially a cleanser that is also/contains:
Soothing and hydrating ingredients (aloe vera, niacinamide, hyaluronic acid)

Soap-free and fragrance-free

Ceramides, which help improve or maintain the skin's natural barrier

Non-comedogenic (contains ingredients that won't clog your pores)
Dr. Sylvia Skin Care's Sensitive Cleanser with Aloe Leaf Water is a gentle formula ideal for those with very dry or sensitive skin. It is formulated with soothing ingredients that make it gentle enough for rosacea-prone skin. It also cleanses the skin without over-drying it, while also offering soothing and hydration benefits. 
Key benefits:
Formulated with aloe leaf water to soothe and hydrate the skin

Gently cleanses sensitive skin without stripping it

Removes dirt, oil, and bacteria while softening and freshening the skin

Formulated for dry and sensitive skin
What to avoid when choosing a cleanser 
As previously mentioned, certain ingredients can cause irritation and adverse reactions. Here are some ingredients you should to stay away from when choosing a facial cleanser: 
Sulfates

– These strip the skin of its natural oils, resulting in dryness and irritation. It can also worsen existing skin conditions like dermatitis or eczema.

Benzyl alcohol

– Higher concentrations can cause irritation in those with dry or sensitive skin types. 

Physical exfoliants

– While these can help exfoliate and improve rough skin texture, they are not ideal for those with thin, sensitive, and easily irritated skin. The scrubs, microbeads, or granules can cause tiny tears in the skin, and result in irritation and other adverse reactions.

Glycolic acid (especially in high concentrations)

– It can cause irritation and more sensitivity, as well as other reactions like redness and dryness.
Always patch test new products 
Before using any new skincare, especially on your face, do a patch test to see how your skin will react to it. Common areas include the inner arm, bend of the elbow, or behind your ear. 
Wash the area you're going to patch test to make sure that it is clean and free of any product. 

Apply a small amount on the area and cover it up with a band-aid. 

Wait 24 hours before removing the band-aid. If you experience redness, itching, or related reactions, it is likely that some of the ingredients in the product are not suitable for your skin.
Other ways to care for sensitive facial skin 
Apart from choosing the right cleanser, here are a few other ways to take care of sensitive facial skin: 
Identify your triggers and avoid them.

Be gentle when cleansing, applying skincare products, or removing makeup. 

Always moisturize your skin. 

Always wear

broad-spectrum sunscreen

with SPF 30 or higher and limit your time in the sun.

Take it easy with exfoliation.

Read product labels and choose those that are labeled "gentle" or "ideal for sensitive skin. 
For further reading: How to Care for Sensitive Facial Skin
Book a consultation
If you have sensitive skin and other skin concerns you wish to treat or improve, don't hesitate to get in touch with us. Contact Cutis Medical Laser Clinics in Singapore today to learn more about our services or book a consultation with one of our aesthetic doctors.