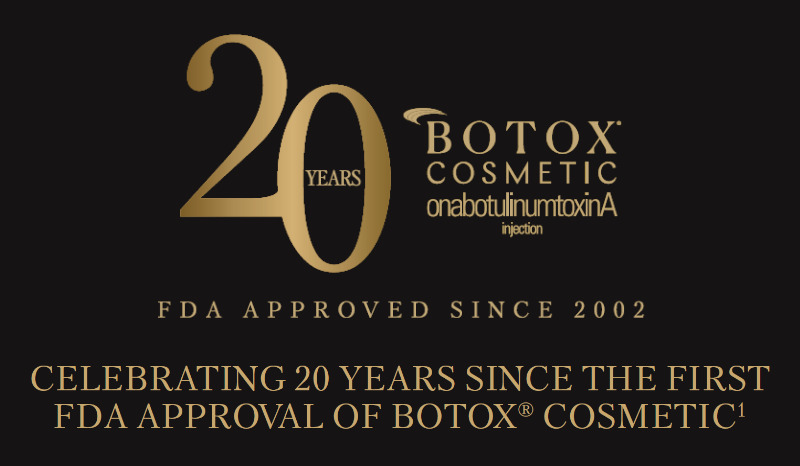 BOTOX® Cosmetics's 20th anniversary is all about celebrating its rich history, as well as the people, providers, and patients, who have helped make BOTOX® a trusted and reliable brand all these years. 
The neurotoxin brand was first US FDA-approved two decades ago, primarily for temporarily improving the look of moderate to severe frown lines in adults. Since then, Botox® Cosmetic has become a household name with a high patient satisfaction rate.
Here's what differentiates this iconic product and why Dr. Sylvia prefers to use it:
It is the first and only US FDA-approved neurotoxin for three treatment areas: forehead, frown lines, and crow's feet.

It is the market leader for both medical and cosmetic applications.

It is safe and effective, backed by 16 years of research, and featured in 4700 peer-reviewed articles.
Our very own Dr. Sylvia Ramirez is Harvard-trained and has years of experience performing Botox and filler injections. She is also recognized for her attention to detail and evidence-based approach, where the patient comes first. 
Further reading: Getting Botox for the First Time? Here's What You Should Know
Book a consultation today for Botox® Cosmetic!

Are you considering Botox® Cosmetic to improve the look of your facial wrinkles? Contact Cutis Medical Laser Clinics in Singapore today and schedule a consultation with our aesthetic doctor to learn more about this injectable and other non-surgical anti-aging treatments.