While most people know about belly pouches and loves handles, "banana rolls" is a lesser known term. However, even if you're not familiar with the term many people have these unsightly rolls that you will only notice from behind.
What's a banana roll? Basically, it's a roll of fat that sits just under the butt cheek. While many women aim to have a larger, rounder behind, banana rolls can make it difficult to achieve a smooth, attractive look.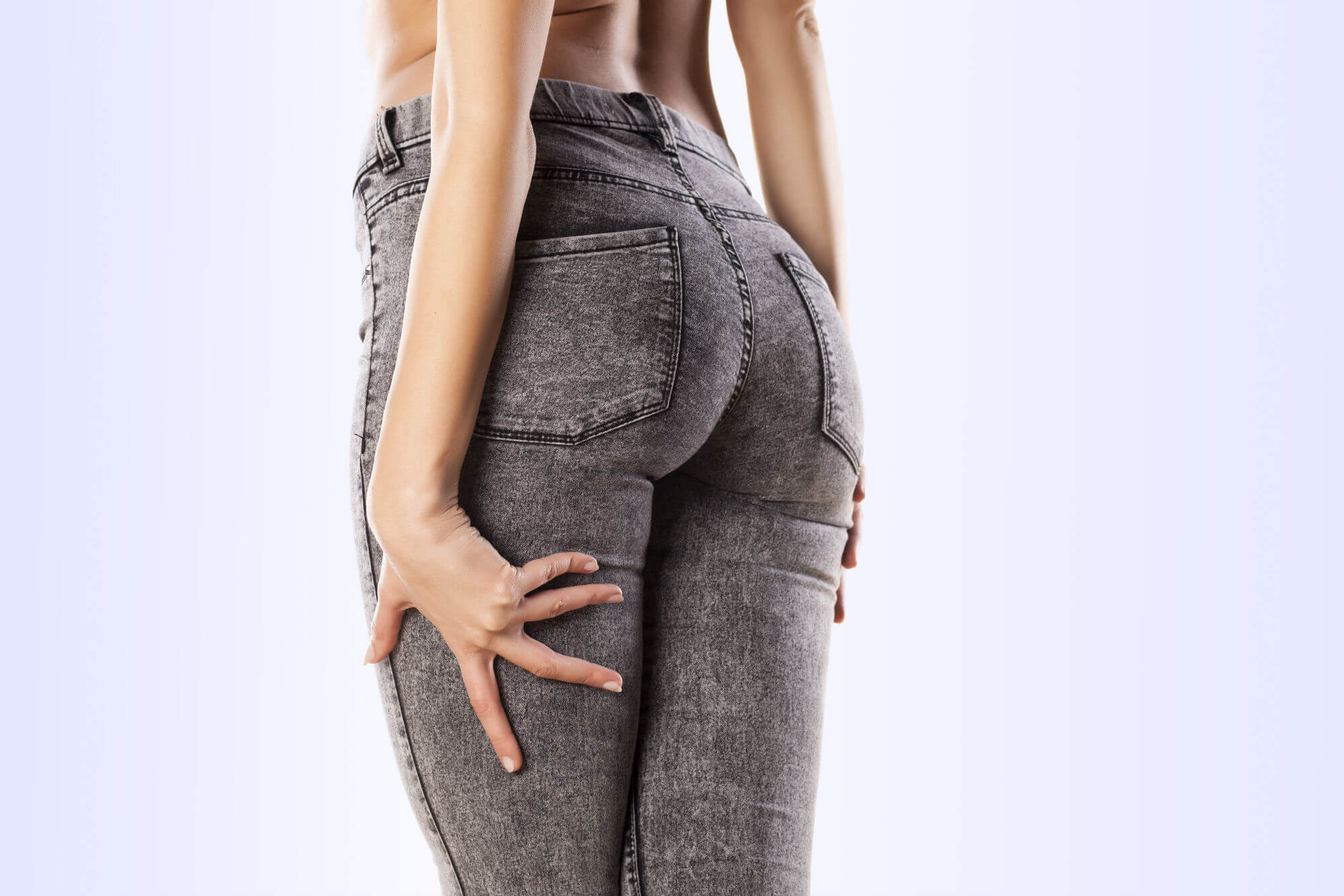 If you are interested in getting rid of your "banana rolls" but want to avoid surgery, know that there are several non-invasive procedures designed for safe, targeted fat removal.
1. Cryolipolysis
Cryolipolysis, which literally means "freezing to destroy fat cells", is a non-invasive fat freezing treatment that uses controlled cooling to treat pockets of fat in different areas of the body including the banana rolls.
Cryolipolysis works by freezing the fat cells without harming the skin or other tissues. When exposed to cooling, the fat cells undergo the process of "apoptosis" or natural cell death. In a period of at least 60 to 90 days, the fat cells naturally die and are cleared through the lymphatic system and processed as waste in liver.
Z Lipo and CoolSculpting in Singapore are the two popular devices that use Cryolipolysis technology for body contouring. You can think of them as Apple and Samsung – two distinct brands but both provide excellent smartphones. Yet, some people still prefer one over another.
While CoolSculpting and Z Lipo both freeze the fat, there are several distinct features between them.
CoolSculpting by Zeltiq
CoolSculpting is a type of fat freeze procedure designed to contour your body by removing unwanted fat without downtime. Since it was first released, more than 6 million CoolSculpting treatments have been performed worldwide.
CoolSculpting in Singapore will not provide the same results as weight loss surgery but can lessen noticeable bulges, such as banana rolls under the butt.
CoolSculpting works by delivering controlled cooling temperature using different sizes of applicators. These applicators are specially made to treat the banana rolls, thighs, belly, and arms. However, the applicators can only be used in one area at a time.
The latest advancement in CoolSculpting includes the CoolMini applicator to treat the double chin, bra fat, and the knee fat. Another great development is the CoolAdvantage which provide shorter treatment time of 35 minutes compared to the previous one hour per session.
Z Lipo by Zimmer
Z Lipo is another form of Cryolipolysis that works by targeting fat deposits and reducing them permanently in a non-invasive manner. Instead of heating fat like some treatments do to break down fat, Z Lipo freezes fat cells.
During Z Lipo procedure, the area containing fat deposits is cooled over an extended period of time at a safe and controlled temperature. Similarly, Z Lipo also works by using different handpieces to suction in the fat in the banana rolls, thighs, belly, and arms. However, the similarity stops there as what makes Z Lipo unique is the feature of its handpieces.
For one, Z Lipo has 'two' built-in applicators which can be used in one session. This means your banana rolls on the left and right legs can be treated at the same time, lessening the treatment time. One session with two applicators can last at least 60-90 minutes.
You can also check out our previous post for a more comprehensive explanation between the differences of CoolSculpting and Z Lipo.
2. Combination of Exilis Ultra
To further tone and firm your banana rolls, Exilis Ultra can be used in combination with the CoolSculpting or Z Lipo procedure.
Exilis Ultra is the latest US FDA-cleared weapon for body contouring that combines radiofrequency waves with ultrasound energy to reduce fat and tighten skin. The procedure can be used on nearly any part of the body to tighten skin and reduce fat deposits in the banana rolls, buttocks, stomach, thighs, chest, arms and even the face.
The number of sessions you will need will ultimately depend on the amount of fat that needs to be removed. But at least eight to twelve sessions are recommended (one session for each butt cheek) to see significant results on the banana rolls.
3. Acoustic Shockwave
In Cutis Laser Clinics, Acoustic Shockwave therapy is often used in combination with CoolSculpting and Z Lipo to further breakdown fat cells in the body.
Shockwave treatment is another fat-busting treatment that works by stimulating fat breakdown, lymphatic drainage, and collagen synthesis. BTL X Wave and Zimmer Z Wave are among the safe and effective shockwave devices in the market.
During the shockwave treatment, the device is placed against the area of fat wherein it emits radial waves through the skin. Fat cells are then broken down and flushed away through the body's lymphatic system.
This procedure not only reduces the amount of fat in the area but also makes the skin appear smoother by reducing the appearance of cellulite. Results can vary from person to person depending on the individual's age, family history, body type, and skin type.
Many people want to know how to lose stomach fat or get rid of "banana rolls", but don't know where to start. With many advancements in technology nowadays, know that liposuction isn't your only option for excess fat removal.
Our Harvard-trained aesthetic doctor at the Cutis Laser Clinics in Singapore can help you achieve your 'dream' body without surgery.
Schedule your Body Assessment and Consultation today to know if you are a good candidate for the mentioned procedures.
Tags: Fat Freezing Treatment, Acoustic Shockwave Therapy, Exilis Ultra, Z Lipo, CoolSculpting