As  a woman grows older, her body undergoes a lot of changes. These changes can include a host of sexual concerns such as declining libido, loss of sensation during intercourse, and vaginal laxity which affects their relationships and their self-confidence.
However, many women are embarrassed to open up about their sexual concerns and wouldn't start a conversation with their doctor when visiting a women's clinic Singapore.
According to findings of a study presented at The North American Menopause Society (NAMS) by researchers from University Hospitals Cleveland Medical Center, older women tend to keep silent about sexual concerns such as diminished or loss of sexual arousal, as well as increased sexual discomfort as a consequence of inadequate vaginal lubrication.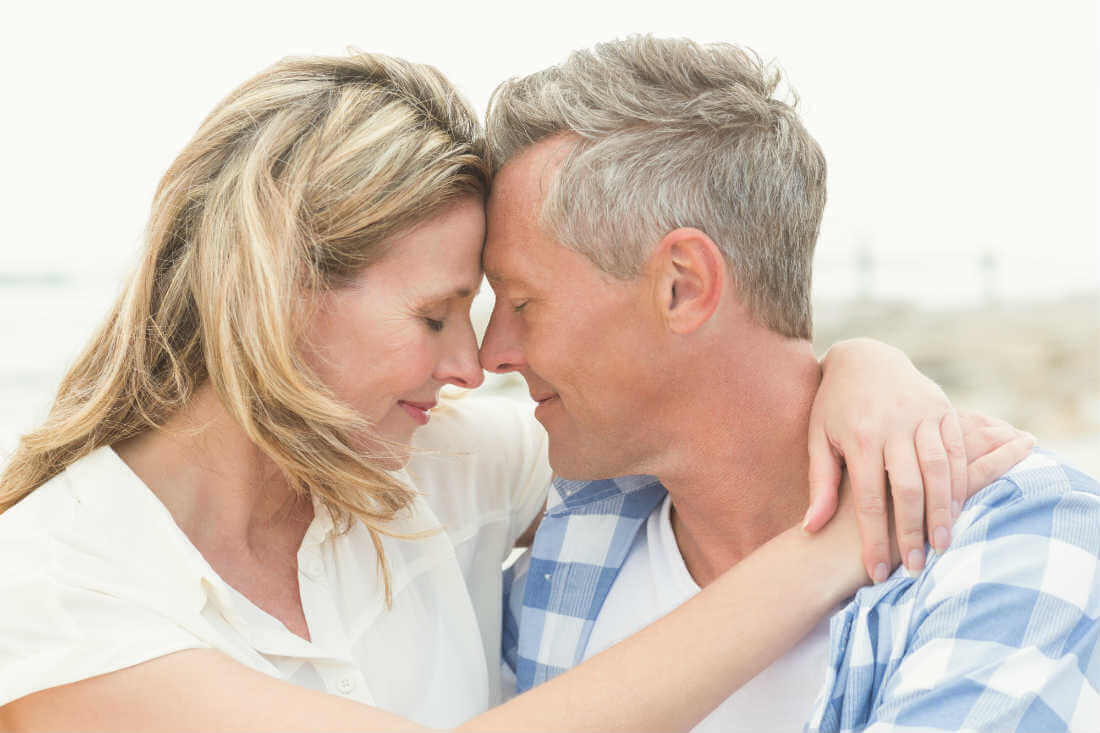 The study surveyed more than 500 pre-menopausal and post-menopausal women, between ages 40 to 75 years old, about the quality of their sexual experiences with their partners and how their sexual lives affect their relationships.
The respondents who were in their 40s are most concerned about how intimacy issues can affect the quality of their relationships with their partners while those in their 70s are less likely to be concerned about sexual issues. It is either due to lowered expectations because their partners also suffer from sexual problems or they have simply learned to adjust to these issues having endured them for so long.
The study also revealed that women across all ages are most concerned about loss of libido while inadequate vaginal lubrication is a sexual issue common in women who have had menopause.
Maintaining Intimacy after Menopause
Aside from the classic symptoms of menopause such as mood swings, hot flashes and night sweats, older women also experience vaginal changes that can affect their sexual health.
Menopause-related estrogen loss produces progressive physiological changes such as thinning of the vaginal walls and skin laxity.  These changes contribute to common sexual problems in females such as diminished sexual arousal and pain or discomfort during sexual intercourse, causing them to avoid sexual intimacy.
To minimize the symptoms, many women rely on daily moisturizers and lubricants to alleviate the dryness and discomfort but while these treatments provide temporary relief, they do not address thinning of the vaginal skin and vaginal laxity. To treat aging-related intimate concerns, doctor usually prescribe topical estrogen or vaginal tightening treatments.
Geneveve: The Non-surgical Solution to Improve Laxity and Sexual Sensation
Fortunately for women experiencing vaginal laxity, nonsurgical vaginal tightening treatments are now available at women's clinic Singapore. At Cutis Medical Laser Clinics, the Geneveve by Viveve vaginal laxity treatment is prescribed for women seeking to tighten and restore vaginal tissue for an enhanced and more satisfying sexual relationship with their partners.
Viveve Singapore treatments work by stimulating new collagen formation in the tissues of the vaginal opening in order to produce the desired tightening effect and restore sensations.
This non-surgical vaginal tightening treatment uses a non-ablative (non-wounding) dual-mode monopolar radiofrequency for general and uniform heat delivery.  This cutting-edge treatment also features a cryogen cooling effect to protect delicate vaginal tissues all throughout the procedure.
Done in a single-session treatment that usually lasts at least 30 minutes, Geneveve by Viveve vaginal tightening procedures have been clinically proven to provide significant improvement in women's sexual sensation and may produce sustained tightening months up to a year  post-treatment.
In a large-scale, clinical study designed to investigate the safety and efficacy of Geneveve treatments, 9 out of 10 of the respondents reported improvement of sexual arousal and stated that they did not experience an improved tightening without any serious side effects while on active treatment.
Intimacy is an important aspect of successful relationships. Do not let menopause and other sexual concerns deter you from having the most rewarding intimate moments with your partner.  If you have sexual concerns you want to discuss with a health professional, call our clinic today for an appointment with our specialist, Dr. Sylvia Ramirez. During consultation, Dr. Sylvia will give you an overview of treatment options appropriate to your concerns.
Tags: Women's Clinic Singapore, Vaginal Laxity Treatment, Viveve