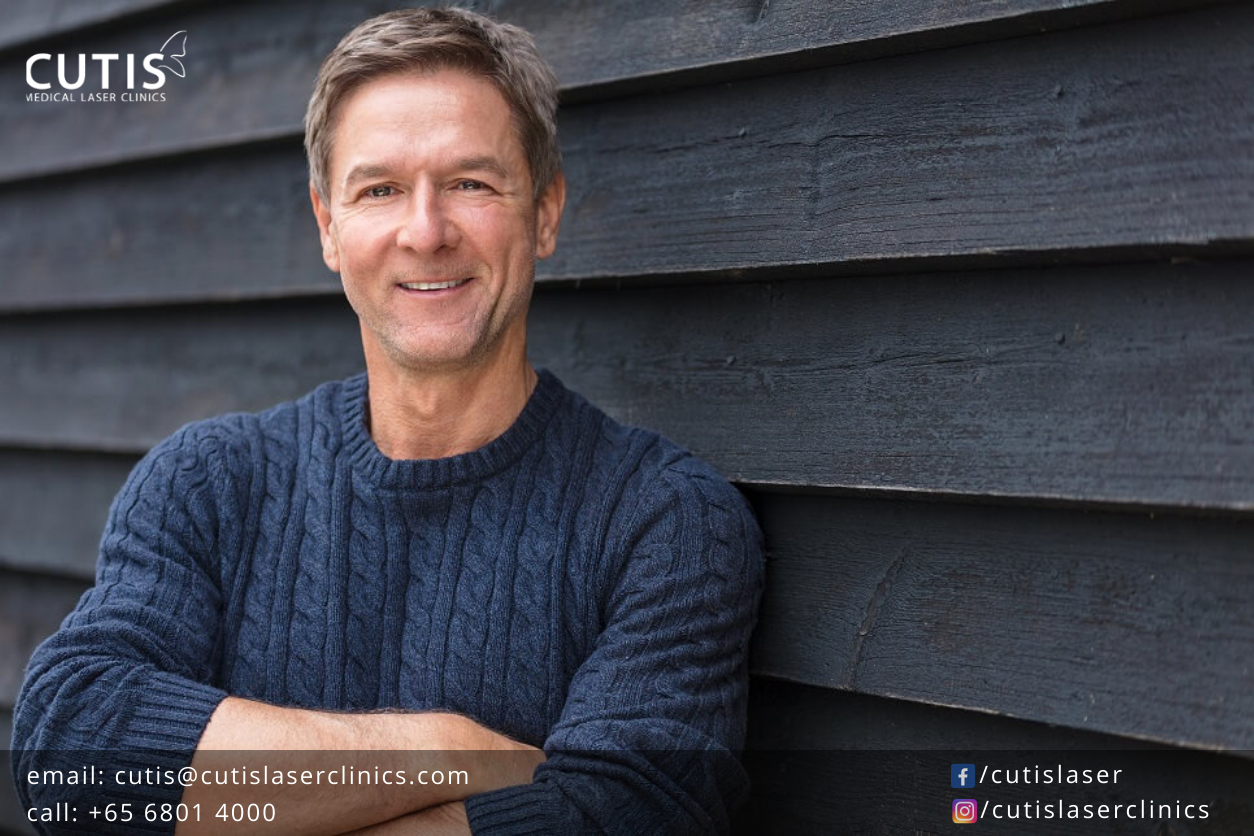 Women are not just ones feeling the pressure to look good. For many men, there's also a strong desire to look and feel good physically. According to an article from The Aesthetic Guide, Marvel movies are fueling the aesthetic demand among men. They want to look like superheroes, with a great body or defined and visible abs.
The good news is having work done (surgery or minimally invasive procedures) is becoming less of a taboo nowadays. Men wanting to look more competitive are now visiting their cosmetic and aesthetic doctors to enhance their faces and bodies. And there is nothing wrong with that. It's perfectly okay for men to want to look good. 
What men are concerned about
One of the main body concerns among men is the excess fat on their belly and backsides. Liposuction is a popular procedure that can address this problem. It involves making small cuts in the skin and using a cannula to suction out the fat. It slims and reshapes different areas of the body, including the abdomen, hips, and upper arms. 
There is also a big concern on the double chin, as even fit guys can have extra pockets of fat under their chin. This can give the appearance of having a bit of a sagging face, with a less defined chin and jawline. This can hurt their self-confidence, especially for those who are trying to look more competitive.  
There is also a strong desire to have a more structured facial profile. Similar to those who are in TV and superhero movies, men are also looking to have a chiseled jawline to look more masculine. They want to strengthen weak contours, as well as add more volume to the midface. 
Dealing with body concerns
While there is no doubt that liposuction is still popular, patients who want a more holistic approach are now considering non-invasive options. There is now a wide range of nonsurgical aesthetic procedures that remove pinchable pockets of fat that don't respond to diet and exercise. These, however, are not a substitute for a healthy lifestyle. 
At Cutis Medical Laser Clinics, we have a number of nonsurgical body shaping devices that can help you get the figure you want. We just want to point out, however, that these are cosmetic and aesthetic procedures; they are not weight loss solutions or a replacement for regular diet and exercise.
Men considering these procedures can continue with their fitness efforts and get a boost from these devices. It is also recommended to lose weight through diet and exercise and turn to non-invasive technologies for dealing with stubborn pockets of fat. These can help men achieve their body goals without cuts, needles, or intense workouts.
Here's a list of our non-invasive body contouring procedures:
You can also sign up for our Cutis Medical Gym to get access to these devices. This non-invasive approach to body shaping treatments lets you treat or work out different problem areas without doing intense exercises.
Men and injectables
Men wanting to have a more attractive facial profile are turning to minimally invasive procedures like dermal fillers and Botox. If women use these treatments to add volume to their cheeks and plump up their lips, men use them to reshape their jawline and look more refreshed and masculine. 
Chin fillers can help improve facial symmetry, add volume to the midface, and add more definition to the chin and jawline. There is also a surge in the need for Botox, especially in softening deep wrinkles and creases, especially between the eyebrows and forehead. This can provide a more rested, energized, and younger-looking appearance. 
Good candidates for injectables include men who:
Are in good general health

Have realistic goals and expectations

Seeking temporary improvements

Willing to maintain good skin and lifestyle habits

Don't smoke

It is perfectly fine to want to look good and consider aesthetic treatments. Just make sure to be informed about these procedures and learn how to take better care of your skin through diet, exercise, and good habits. Contact Cutis Medical Laser Clinics today and schedule a consultation with our aesthetic doctor to get started now.