Do you wish that you could simply strip away your old skin and all the acne, wrinkles, age spots, dullness and discoloration that go with it? With Cutis Chemical Peels, you can.
Cutis Chemical Peels are a range of chemical peels that have been specially formulated by a skin clinic in Singapore for specific skin concerns. As the name suggests, chemical peels are skin resurfacing treatments that use chemical solutions of varying strengths for safe and controlled peeling of the outer surface layer of the skin to reveal smoother, clearer and less wrinkled skin.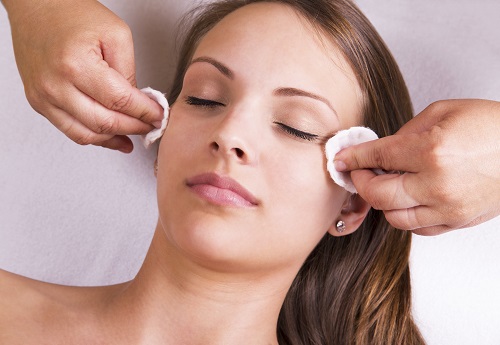 Specifically, chemical peels are great for your skin because they –
Improve appearance
For most people without particular skin concerns, one of the most common reasons for getting a chemical peel is to look refreshed. Stress, pollution, solar radiation and natural aging combined can all make for a dull and lifeless complexion.
The Cutis Vitality Peel is just the right kind of peel if you want to improve the tone, texture and clarity of your skin. Containing a mix of natural acids, skin whitening agents, and a proprietary mineral blend, the Cutis Vitality Peel is also ideal as a fine lines treatment, making wrinkles and folds less noticeable.
Can acne scars be removed by chemical peels? With Cutis Vitality Peel, yes! Not only does it remove acne scars, but also age spots, freckles, and other types of hyperpigmentation. It encourages collagen production and cell growth, too, for firmer and more youthful skin.
Fade away mild scars
Acne is not the only culprit when it comes to facial scars. Incorrect or excessive use of over-the-counter ingredients could leave the sensitive skin of the face with blemishes that can't be corrected with over-the-counter skin care products. Chemical peels are ideal for improving mild scars because the skin blisters and falls off, taking with it scars found on the outer layers of the epidermis.
Treat acne
Can you remove acne with chemical peels? Certainly! Acne vulgaris is not just a bane of adolescents; adults are prone to developing it too. Stress is the primary contributor to adult acne because it sends sebum production into overdrive. This excessive oil production clogs pores and, when combined with buildup of dirt, traps bacteria that leads to inflammation and eventually, acne.
If your acne has not responded well to other types of treatment, the Cutis Anti Acne Peel is for you. Containing ingredients that have strong anti-bacterial ingredients and pore-penetrating properties, the Cutis Anti Acne Peel is ideally suited for those with mild and moderate acne.
Reduce fine lines and wrinkles
Fine lines around the mouth and under the eyes are often tricky to treat because of the thin skin in these areas and their sensitive locations. Because chemical peels only involve topical application, these areas can be easily corrected without complicated procedures, making chemical peels a great alternative for safe eye wrinkles treatment. With the popularity of non-invasive under eyes treatment in aesthetic clinics in Singapore, the Cutis Vitality Peel makes for a great addition to your skin care routine.
Even out skin discoloration
Freckles and sun spots leave the skin with blotchy appearance that could be improved by Cutis Crystal Peel. Pregnancy often leaves hyperpigmented skin resistant to other types of treatment, and this too, can be evened out by Cutis Crystal Peel.
Using a mix of natural acids (kojic and glycolic), skin whiteners (uva ursi or bearberry, hydroquinone and vitamin C), and a proprietary mineral blend, Cutis Crystal Peel makes for a highly effective hyperpigmentation treatment because it offers superior skin whitening treatment that not only corrects areas of unwanted pigmentation but also improves dull complexion.
Remember that chemical peels leave your skin temporarily sensitive to the sun, so don't forget to put on broad-spectrum sunscreen even if the sky is cloudy or you're just indoors. Daily sunscreen use should be continued after chemical peel treatments to protect yourself from sneaky sun damage.