Not all who spend countless hours in the gym can achieve their dream figure instantly. There are cases where it can take months or even a few years to see significant results. There is undoubtedly no shame in waiting and working out more, but the same also goes for needing a little extra help or boost in undergoing aesthetic treatments.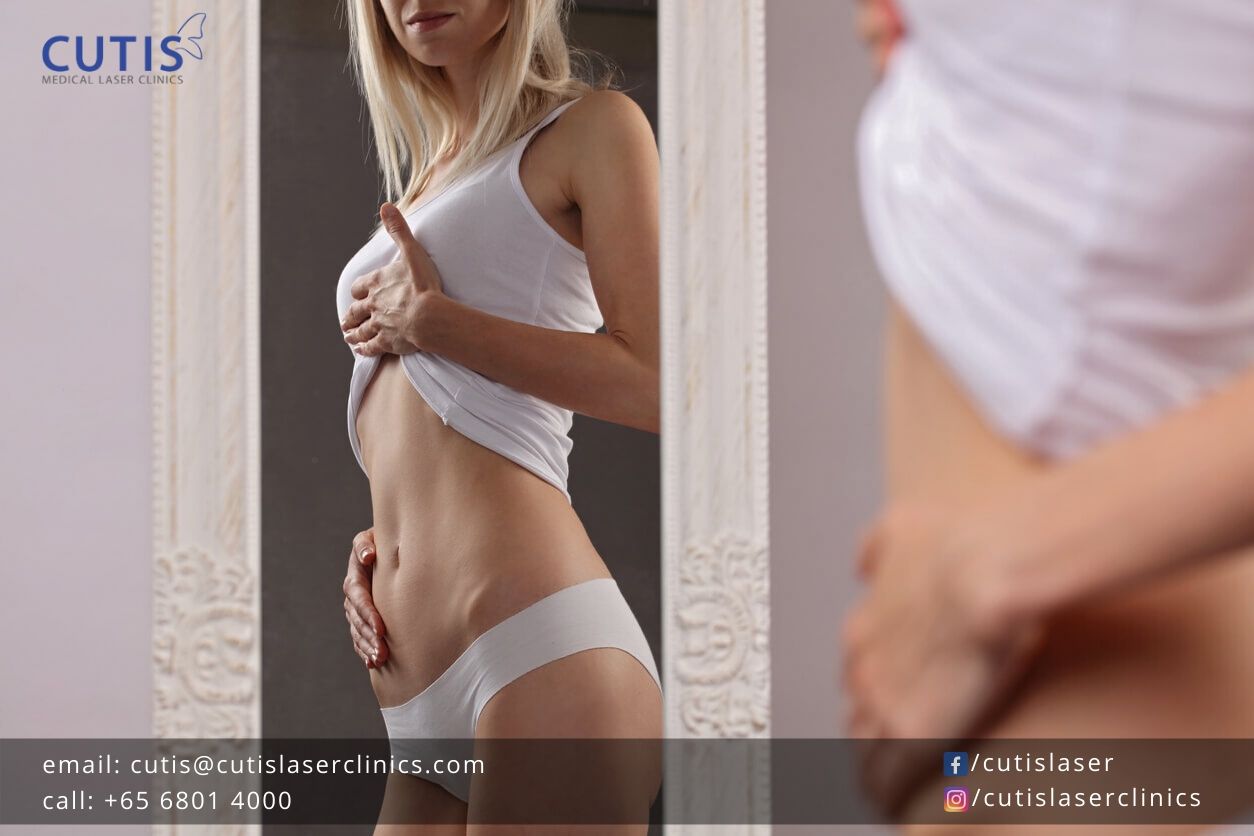 Cutis Medical Laser Clinics in Singapore provides completely non-invasive and nonsurgical procedures to achieve your body goals. We offer Zimmer aesthetic devices (developed in Germany) for fat reduction, muscle toning, and cellulite treatment. Continue reading to find out how these devices can give you your dream figure.
Z Lipo for Fat Reduction
Z Lipo taps into the power of Cryolipolysis (fat freezing) to reduce fat deposits on different parts of the body. It involves the use of a handpiece that suctions in fat bulges and cools them down over a prolonged period. This leads to the destruction of fat cells, which will then be removed naturally over a period of 10 to 12 weeks.
The device has three applicators for targeting different areas. It has applicators for larger fat bulges, as well as for smaller pockets of fat (double chin, bra bulge, and knee fat). Z Lipo's pulsed vacuum suctioning breaks down the fat cells before fat freezing starts. This also increases the positive effect on metabolism and lymphatic drainage.  
You may be glad to know that Z Lipo fat reduction has been found successful in reducing fat on the belly, hips, thighs, and love handles. The cold treatment using Cryolipolysis causes apoptosis or natural death of the treated fat cells without damaging the surrounding skin.
Key benefits:
Has virtually no side effects

Nonsurgical and requires no downtime

Effective and successful in reducing fat on the belly, hips, thighs, and love handles
Z Wave for Cellulite and Enhanced Fat Reduction
Z Wave is a non-invasive acoustic shockwave therapy device for fat breakdown and cellulite reduction. It uses specially modified waves pulses that induce targeted vibrations within the connective tissues in the body. These waves help in stimulating collagen formation and making the skin more elastic and firmer. 
The transmitted sound waves from the Z Wave handpiece assist in breaking down the fibrous soft tissues that cause cellulite. This then results in firmer skin with improved texture. You may need about four to eight sessions once a week to achieve optimal results. Touch ups are recommended to maintain results.
Z Wave works well with Z Lipo fat freezing because it breaks up the frozen fat cells underneath. This leads to faster fat reduction with improved cellulite appearance. In fact, one study suggested that the combination of fat freezing with four weekly acoustic shockwave treatments resulted in rapid fat reduction and faster fat absorption. 
Key benefits:
Non-invasive and has no downtime

Pain-free and can be used on different parts of the body

Works well with

Z Lipo fat freezing

and other body contouring procedures

Helps improve the appearance of cellulite
ZField Dual for Body Shaping and Muscle Toning
ZField Dual is a CE-cleared non-invasive body shaping device that can help you build muscle and burn fat without sweat. It uses high frequency electromagnetic energy to stimulate muscle contractions in the abdominal wall or gluteal region. This can turn flabby areas of the body into toned muscles.
The device has two applicators that can stimulate two opposing sections of the muscles simultaneously. It is also possible to use just a single applicator. ZField Dual generates a strong inductive field, enabling around 27,000 muscle contractions during a treatment. This results in improved muscle conditioning and a more toned body.
ZField Dual is particularly effective on the abdomen and buttocks. In fact, the targeted muscle contractions can help you achieve a six-pack without sweat and enable you to get a 30-minute ab treatment that is equivalent to 20,000 or more sit-ups. It can also lift your buttocks non-invasively. 
Key benefits:
Virtually pain-free and has no side effects or tissue damage (except to the unwanted fat cells through lipolysis and natural cell death)

Helps you burn fat and build muscle without intense workouts

Strengthens muscle fibers

Has no downtime

Short treatment times
Achieve your body goals with the help of these Z devices. Contact Cutis Medical Laser Clinics in Singapore today and schedule a body assessment and consultation with one of our aesthetic doctors to find out if you're a good candidate for these procedures.