If  you've struggled with excess fat and saggy skin, your dream body can seem out of reach. While disheartening as it may seem, you can target your problem areas without resorting to surgery.
Exilis Elite is a new technology that uses radio frequency (RF) energy for safe fat removal, skin tightening, and cellulite reduction. This innovative procedure by BTL Aesthetics takes just minutes and can be used on both the face and body to sculpt and contour.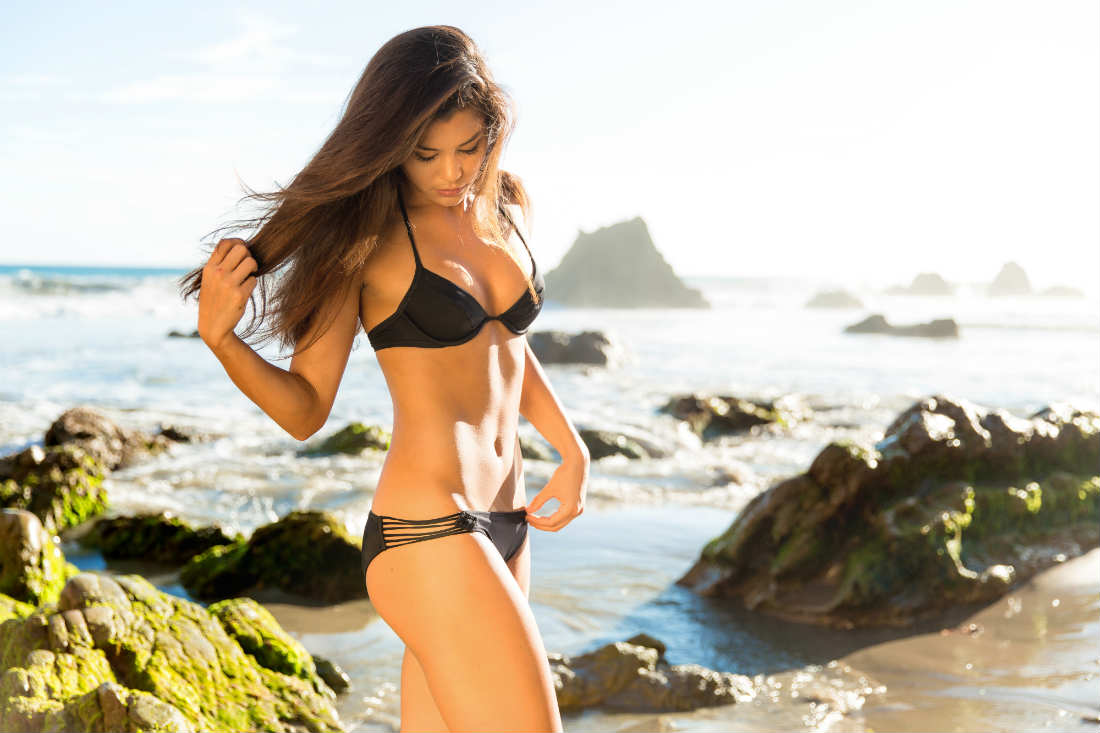 What Is BTL Exilis Elite?
As we age, it becomes harder and harder to lose excess fat and firm up loose skin. For those who need a little help, the Exilis Elite is a non-invasive option designed to remove stubborn fat from nearly any area of the face or body. In addition, the RF device is affordable, virtually pain-free, and has the ability to tighten, firm, and rejuvenate skin.
How Does the Exilis Elite Work?
If you desire a slimmer face or more contoured physique, the BTL Exilis Elite may help. The hand-held device is moved over the targeted area to deliver heat deep into the tissues. This heat destroys fat cells while promoting the production of new collagen. As the Exilis melts fat cells, it's permanently removed from the body through the lymphatic system. New collagen production helps the new skin appear more tightened and toned.
Who Is a Good Candidate?
If you ever thought about how to lose belly fat or how to lose body fat, you may be a good candidate for Exilis Elite. While this procedure is not a weight loss solution for individuals who are obese, Exilis is a viable option especially when combined Vanquish Fat Removal for men and women who have noticeable 'bulges' on their body that they would like to get rid of. This fat removal and skin tightening treatment is effective on the face, neck, arms, abdomen, buttocks, and thighs.
What Can You Expect?
Some of the biggest perks of this fat reduction procedure is that it requires no preparation, no medications, and no downtime. But before your treatment, you will only be asked to drink lots of water for best results and to avoid dehydration in targeted areas.
When you come in for the procedure, the area will be prepped using a process that feels like a warm massage. Immediately after the procedure you can return to your normal activities with no pain, swelling, or discomfort.
What Does the Treatment Feel Like?
Most patients that undergo Exilis Elite do not feel any pain or discomfort during the treatment. At the start of the procedure, you may experience feel your skin heat up as the radio frequency energy treats the deeper tissues. However, the device has a cooling feature that keeps the skin's surface cool and comfortable.
How Many Treatments are Needed?
While some patients see visible results just after a one to two treatments, maximum results are seen after four to six sessions spaced over a several week period. However, the number of treatments you need will depend on the area of the body being treated and the severity of the problem. A customized treatment plan will help ensure that you receive the results you're looking for.
If you're tired of dealing with extra body fat, loose skin, or cellulite, try Exilis Elite. This nonsurgical wrinkle treatment and fat reducer can make you more feel more confident in your own skin. Schedule a consultation today with our skin specialist at the Cutis Laser Clinics in Singapore.
Tags: Skin Tightening, Nonsurgical Wrinkle Treatment, BTL Exillis Elite