Proper skin care lays the foundation for healthy and young-looking skin. But it can be a challenge if you have sensitive skin that flares up at the slightest irritation, especially when you consider that the same skin care products you are using to clean, tone and moisturize may be triggers themselves. So what's a person with acne and rosacea to do? Read on for more tips below.
Use mild cleansers
Proper skin care starts with cleansing, but if you have acne or rosacea, you can't just use any soap or cleanser, as they might contain irritants that could aggravate your condition. Instead, use mild cleansers that remove the surface oil and dirt. Do not use harsh cleansers as they can strip the skin's protective lipids, affecting the barrier function of the skin. Rinse thoroughly; some residues, even from mild cleansers, can be irritating.
Try using a pH balanced, color-free, fragrance-free, paraben-free cleanser such as Ultra Sensitive Cleansing Milk formulated for those who have highly sensitive skin. Gentle Foaming Wash on the other hand is a soap-free soothing cleanser that calms and reduces redness in the skin. Removing makeup with Ultra Gentle Makeup Remover will not only dissolve water resistant mascara easily and quickly but it's mild formula also help to sweep away impurities without pulling or tugging delicate eye tissue or leaving sticky or oily residue.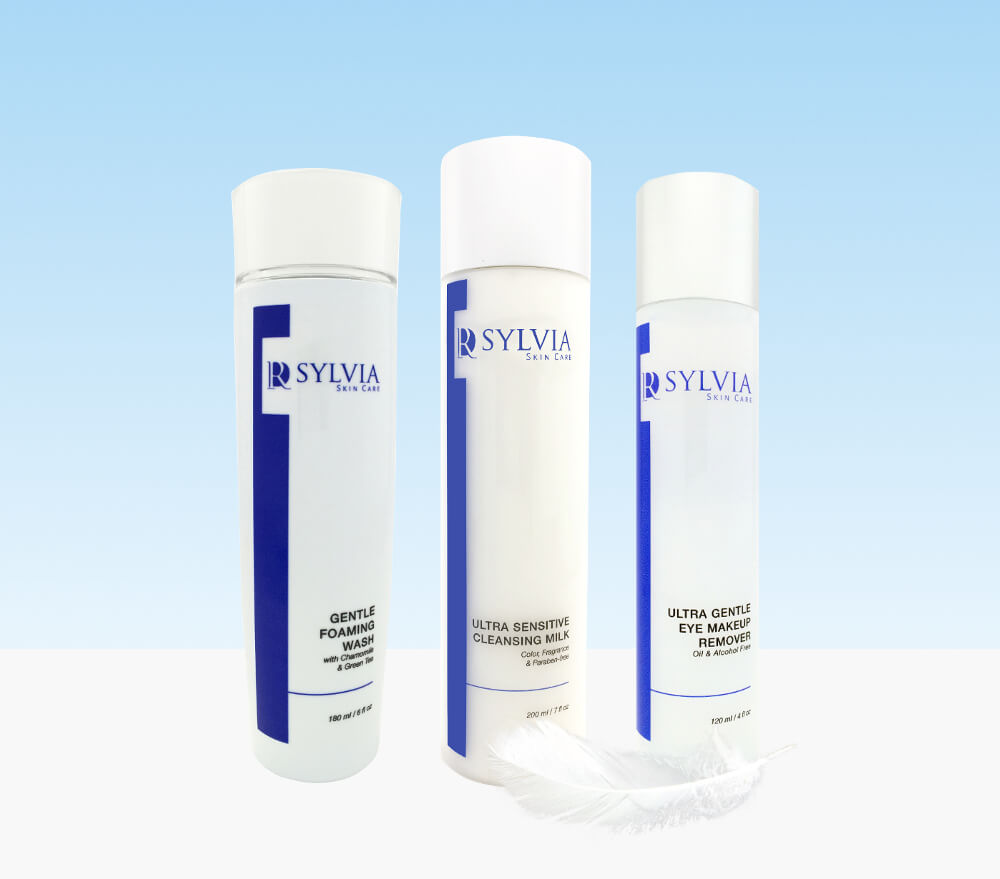 Specifically formulated for acne-prone and sensitive skin, Dr Sylvia Skin Care's Purifying Aza Cleanser contains ingredients that help draw out the impurities while regulating sebum production and fighting acne-causing bacteria.
The Purifying Aza Cleanser has also a cooling effect on the skin to keep the redness under control. Follow up your cleansing with Purifying Aza Toner to remove residue left on the skin by tap water. Dr Sylvia Skin Care was developed by Harvard-trained physician Dr Sylvia Ramirez whose clinic also offers a range of acne treatment Singapore patients have come to trust.
Hydrate skin with light, oil-free moisturizer
Acne-prone skin is oily, which leads most people to think that it no longer needs moisturizing. On the contrary, it is important to properly hydrate the skin to counter some of the effects of anti-acne medication that often leaves the skin red and dry. Just make sure that the moisturizer doesn't contain heavy mineral oils that could clog the pores.
The Botanical Hydration Gel from Dr Sylvia Skin Care is a light, non-comedogenic cream-gel infused with botanical extracts such as licorice root, tea tree oil and lavender oil, as well as vitamins A, C and E to keep the skin well-hydrated without leaving a sticky feeling.
Ultra Sensitive Moisturizer is a pH balanced, color-free, fragrance-free, paraben-free moisturizer formulated for those who have highly sensitive or visibly irritated skin as well as a suitable post-peel or post-operative moisturizer. Another benefit of this moisturizer is that it also reduces the appearance of fine lines, soothes and protects delicate skin with a blend of vitamin-rich oils such as Sunflower oil and Avocado oil.
Use treatment serums with anti-inflammatory ingredients
Another way to calm irritated and itchy skin is by using serums with clinically-proven anti-inflammatory benefits. Among the well-known serums available today includes Rosacea Care, a daily use serum that alleviates stressed, sensitive or irritable skin by soothing various forms of skin irritation and by protecting and regenerating the damaged skin barrier.
This serum is formulated with two well-known natural anti-inflammatory ingredients such as: 1) Defensil® Plus, combination of Blackcurrant Seed oil, Balloon Vine extract with Sunflower Oil that replenish damaged skin barrier while relieving dry, itchy, allergy-prone skin, 2) Arnica Extract (15%), a flower known for its medicinal, pain-relieving benefits and for enhancing the appearance of dry or damaged skin.
Applying this treatment serum day and night after cleansing may ease and soothe the skin's redness while keeping it supple and moisturized.
Apply sunscreen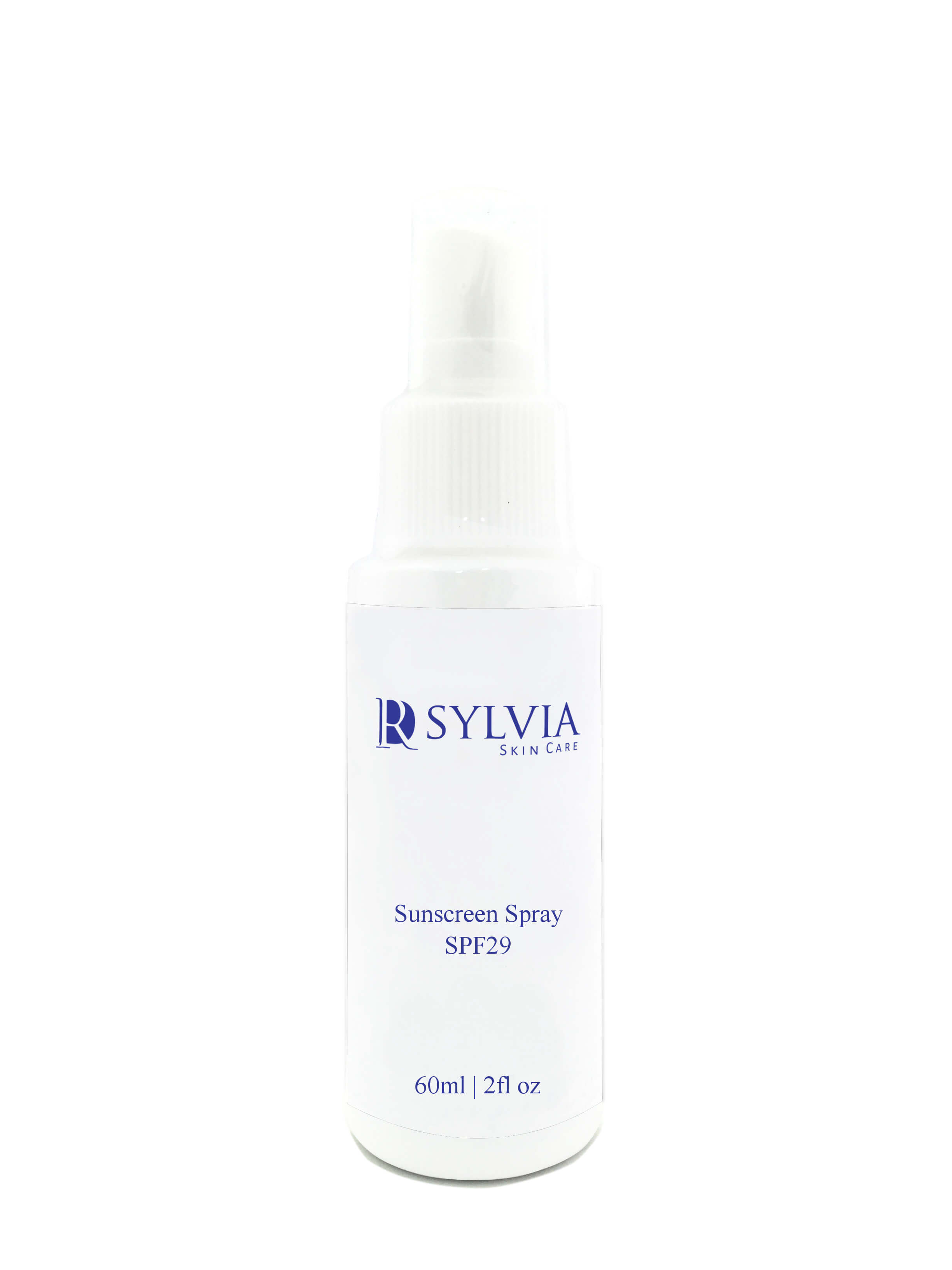 UV radiation from both artificial and natural light sources can aggravate acne and rosacea, so using broad-spectrum sunscreen shouldn't be skipped. When using acne medication, a person's sensitivity to the sun also increases, hence the need for solid sun protection. Gel- or spray-based sunscreen such as Dr Sylvia's Sun Screen Spray SPF 29 are well-tolerated by acne-prone skin yet provide sufficient protection from harmful UV rays.
Avoid scrubbing the skin
When you have a breakout, it's very tempting to scrub the skin (and even pop the pimple). If you want to avoid scarring, it's best to keep things mild, and that also applies to how you handle your face.
For acne scars that have already occurred, a highly safe yet effective acne scar treatment is laser therapy. It gently removes the topmost layer of the skin, taking out shallow acne scars along with signs of sun damage like age spots, fine lines and wrinkles. Laser treatment for acne scars also heat the deeper layer of the skin, which results to creation of new collagen, minimizing the appearance of pits. Limelight, Laser Genesis and Pearl by Cutera are some of the acne scar treatment Singapore clinics offer for those with shallow and deep acne scars.
Cover up with the right make up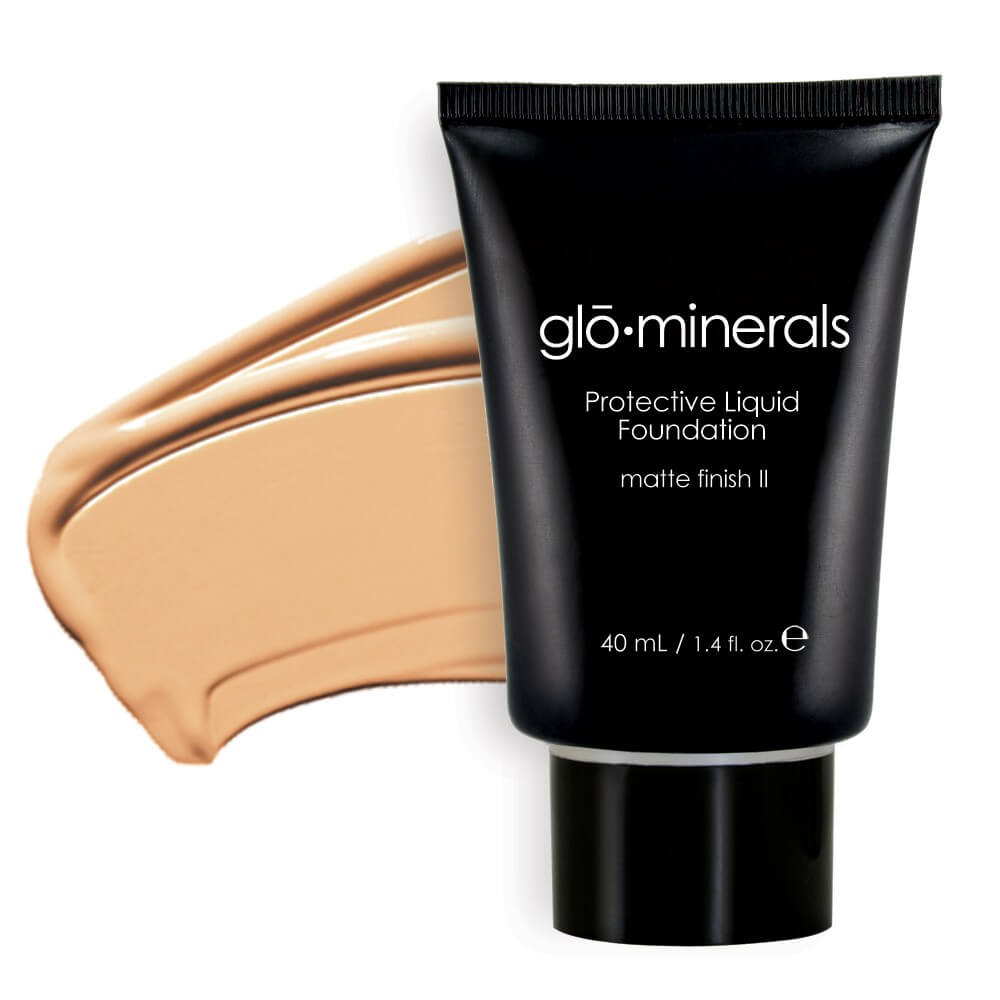 Camouflaging redness with cosmetics seems like an invitation to make rosacea or acne worse, but you can actually cover up your blemishes while you are under treatment for acne scars. Choose talc- and paraben-free non-comedogenic (non-clogging) makeup like Glo Minerals that provide excellent coverage while protecting sensitive skin from environmental pollutants.
You may also want to have the redness treated with laser-like therapy that uses intense pulsed light (IPL) to zap broken blood vessels that make flushing worse.
Stay away from triggers
Certain foods, situations, emotions and even weather can bring about flare ups, so keep track of these triggers and stay away from them. Alcohol, spicy foods and hot drinks are common rosacea triggers, and so are heavy exertion and hot baths. Even cold weather can bring about redness, and if you think only stress and anxiety can make the flushing and breakouts of rosacea worse, you will also have to be careful about sudden change in emotion (like bursting out laughing) as that could also bring about flushing.
Tags: AZA Cleanser & Toner, Sunscreen, Botanical Hydration, Laser and Glominerals