Having clear, glowing and pigmentation-free skin is something most people desire to achieve.
However, it's challenging to maintain a flawless and younger-looking skin on our own especially because the signs of aging not only happen on the outside but also inside the deeper layer of our skin. Age spots, uneven skin tone and texture, dryness are among the common skin concerns which are the result of cellular damage caused by aging, sun damage and other environmental factors.
In order to properly address these concerns, we need the expertise of a skin care specialist to help treat these problems at the deeper layer of the skin or the cellular level.
Introducing Dr. Sylvia's Advanced Clear Skin Program that include clinically formulated products that help individuals achieve a clear and glowing complexion from deep within.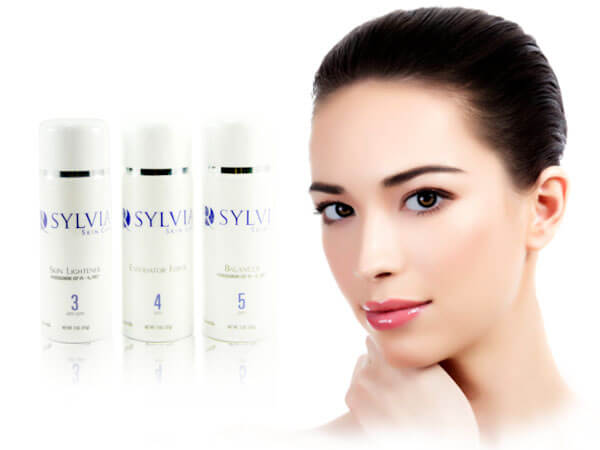 Dr. Sylvia's Advanced Clear Skin is a 3-step program consisting of Skin Lightener (#3), Exfoliator Forte (#4) and Balancer (#5) which can be used after cleansing and toning. This skin care program helps the skin at the cellular level; stimulate the growth of new collagen and blocks melanin production that causes pigmentation. It also reverses skin damage and the effects of aging resulting in clear and glowing skin.
Hyperpigmentation Treatment in 3 Easy Steps
Hydroquinone is the main active ingredient of Dr. Sylvia's Advanced Clear Skin Program products. It's a skin lightening agent that blocks the production of melanin that causes pigmentation.
Hydroquinone has long been used as a treatment for pigmentation problems such as melasma, freckles, sun damage, age and liver spots, and it's an important ingredient for several aesthetic clinics in Singapore.
Step 1 & 2: The right cleanser and toner
Using the right cleanser and toner for your skin type is a vital part of your skincare routine. The right cleanser and toner should be effective in cleansing and balancing your skin at the same time mild enough not to strip off the skin's moisture.
For example, acne-prone skin must use purifying cleanser and toner that have anti-inflammatory and antibacterial properties as well as less oil content so it won't clogged the pores and reduce breakouts. While sensitive skin must use gentle foaming cleanser and toner to soothe and calm the skin and reduce redness.
Step 3: Skin Lightener #3
After using the right cleanser and toner, Dr. Sylvia's Skin Lightener 3 can be used to correct dark spots. Skin Lightener 3 contains prescription-strength hydroquinone with 4% concentration so it's also ideal to be used as a melasma removal treatment. It can be used on its own or along with other products of Dr. Sylvia's Advanced Clear Skin program.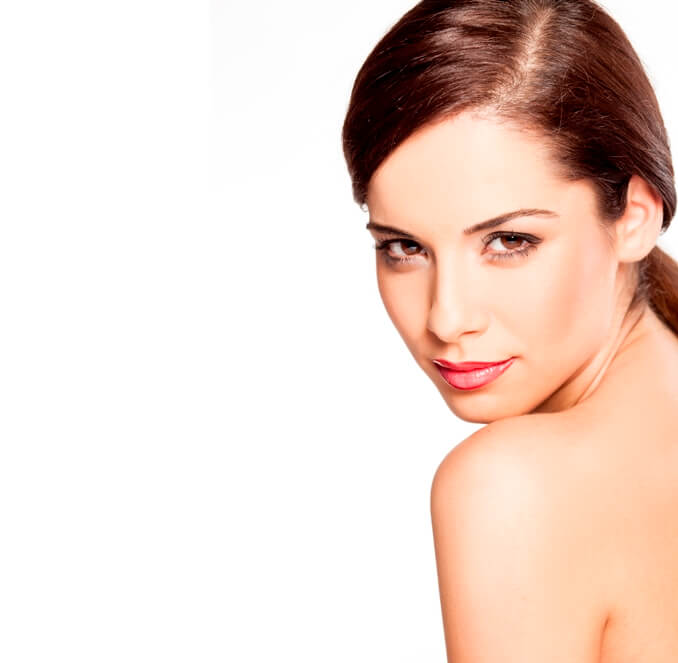 Step 4: Exfoliator Forte #4
Dr. Sylvia's Exfoliator Forte 4 contains 14% AHA (buffered to 10%) to help achieve smooth texture and clear complexion. Its pH level is 3.4 which is great for normal skin and for individuals who want to smooth out rough skin texture.
Scrubs or cleansing brushes only remove dead skin cells at the very top layer of the skin. To get rid of the built-up or dead skin cells, you would need an effective exfoliating agent. This is where products with AHA come in handy.
Alpha hydroxy acids or AHA are a class of natural acids found in citrus fruits (citric acid), sour milk (lactic acid), and sugar cane (glycolic acid) among others. Topically, AHA is used to treat extremely dry skin, scaly skin, melasma, acne, and sun-damaged skin. It's particularly effective against photodamage as AHA sloughs off dead skin cells found in the uppermost layers, making it the perfect sun spot removal agent.
Exfoliator Forte 4 can be used on its own or as part of Dr. Sylvia's Advanced Clear Skin Program. Apply as directed after using a cleanser and toner, and Dr. Sylvia's Skin Lightener 3.
Step 5: Balancer #5
Lastly and finishing the 3-step program of Dr. Sylvia's Advanced Clear Skin is Balancer 5. Used after the cleanser, toner, Skin Lightener 3 and the Exfoliator Forte 4, the Balancer 5 which also contains 4% hydroquinone combats hyperpigmentation problems such as freckles, liver spots and age spots.
Balancer 5 targets the deeper layer of the skin and effectively lightens pigmentation resulting in a smooth and clear complexion at the cellular level.
Although hydroquinone is a safe lightening agent, it is very important to take precautionary measures before using any product with this ingredient. For most aesthetic clinic in Singapore, products with hydroquinone can only be used with a physician's prescription. It is still best to consult a skin care specialist to know the best suitable treatment for your skin concern.