While the signs of aging seem most obvious on our face, we also forget that other areas of the body are prone to these unwanted changes too. Sagging skin, fine lines, wrinkles, and age spots can also appear in other areas that most of us tend to neglect or overlook.
Here are the three areas that you are most likely guilty of giving a little less care and what you can do to turn things around.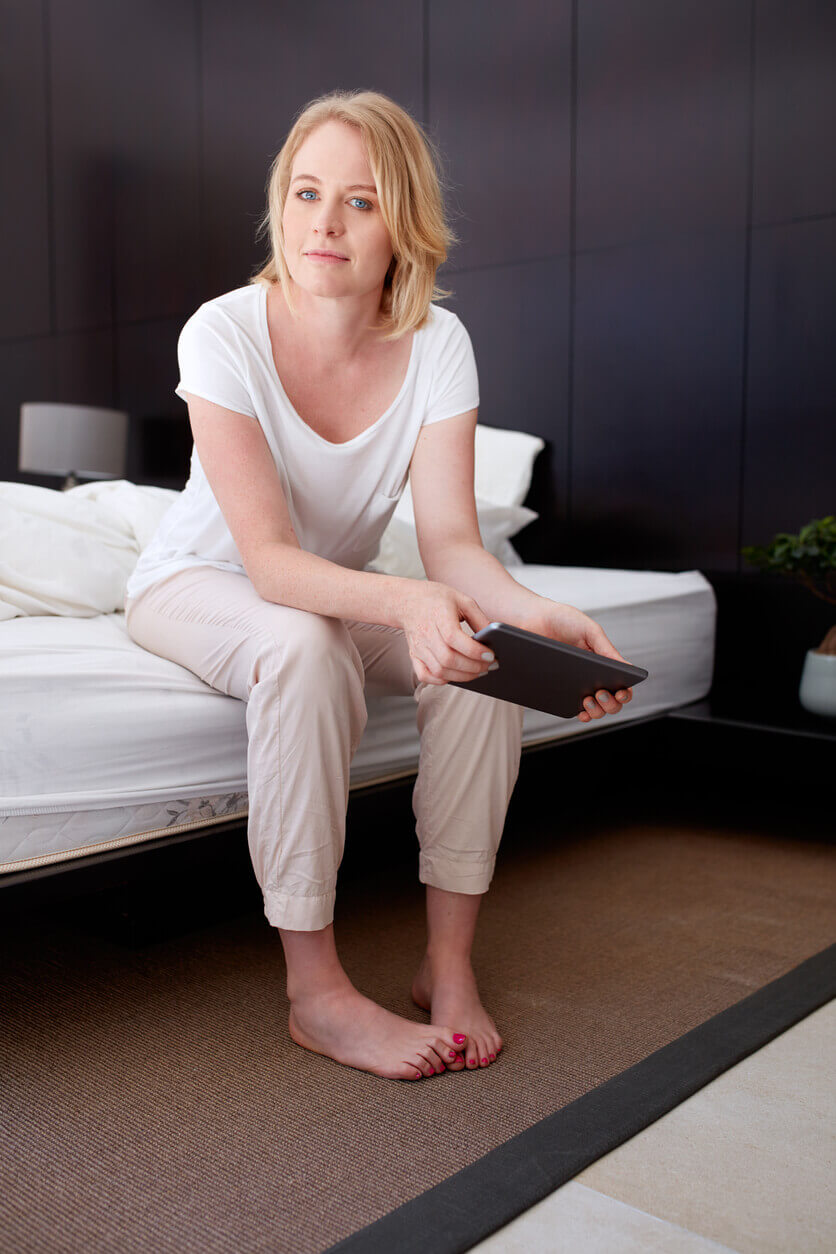 Décolletage (neck, shoulders, chest)
The skin on your décolletage has so little subcutaneous fat that cushions the area, making it susceptible to skin aging and UV damage. It can also sag, wrinkle, and lose its elasticity over time, or much sooner without adequate care and sun protection. 
This is why whenever applying sunscreen (and other anti-aging skin products) on your face, make sure to extend some on your neck, shoulders, and chest area. Use a broad-spectrum sunscreen with an SPF of at least 30 and be sure to avoid the sun's peak hours (between 10am and 3pm).
(Back of) Hands
Studies suggest that most people can tell a person's age just by looking at their hands. This is because just like the face, the area is prone to experiencing the same external skin aging factors. This leads to the appearance of wrinkles, age spots, and sagging skin. Veins can also become more obvious with age as you lose soft tissue. 
Be sure to apply sunscreen on your hands to protect it against skin aging. Don't forget to keep it moisturized by using hand creams and lotions. If your hands, however, look a little too dry, take some extra care by slathering them with petroleum jelly at night and the covering them soft gloves or socks.
(Top of the) Feet
Most of us tend to neglect our feet, since they are covered or not exposed all the time. The sad part is, these areas are prone to skin damage too, especially during the summer or when wearing slippers or sandals. Other environmental stressors can also dry out the top of your feet and make it look rough.
You can take better care of your feet by applying lotion or moisturizer on the area. You can also pamper yourself with a foot spa or a pedicure. A short soak at home using tepid water and a few drops of your favorite essential oil is also beneficial.
Aesthetic Treatments to Consider
Apart from the tips mentioned above, it is also a good idea to consider some non-invasive aesthetic treatments, especially if you've noticed visible signs of aging 
Ultherapy
Ultherapy is a non-invasive facelift procedure that uses the power of ultrasound to tighten the skin. This can be used to lift the skin on the brow, under the chin, and on the neck, as well as improve the appearance of fine lines and wrinkles on the face and décolleté or chest areas.
The procedure involves the use of a handheld device called Ulthera. This delivers time-tested focused ultrasound energy that penetrates into the deeper layers of the skin or the same layer that is treated in surgical facelift. This then triggers the process that stimulates the production of new collagen.
Some report seeing improvements directly after the first treatment, but most visible results are seen after two to three months. This is mainly because new collagen formation takes about eight to 12 weeks to develop.
Ultherapy can also be considered an annual treatment, as we cannot really stop the aging process. It can be seen as a maintenance treatment or putting more collagen in your collagen bank, as this protein depletes over time. 
Titan
Titan is a skin tightening procedure that uses an FDA-cleared laser-light energy to stimulate new collagen production. It can be used for tightening lax skin in your face, arms, abdomen, and legs, as well as improving the appearance of lines and folds.
It works by delivering light energy that provides a uniform distribution of energy for heating the deep dermis. It uses a safe, infrared light that causes immediate collagen contraction, resulting in tighter skin.
New collagen growth will continue to tighten the skin over time after the treatment. This leads to further improvement of lax skin, fine lines, and folds. You may also be glad to know that procedure has little to no discomfort as the skin is protected through continuous cooling with the Titan handpiece.
Titan can also be combined with Laser Genesis, which is an innovative laser treatment that can improve the texture and appearance of the skin. The 2D Titan – Genesis combination can minimize pores and improve the skin texture while reducing laxity. It can also firm the skin without surgery, injections, or recovery time.
Exilis Ultra
Exilis Ultra is a non-invasive skin tightening treatment for the face and body. It can help reverse sagging skin, as well as improve the skin around the eyes, chin, jawline, décolleté, hands, arms, elbow, buttocks, thighs, banana rolls, and ankles.
The procedure uses a US FDA-cleared device that simultaneously delivers radiofrequency and ultrasound energy to target specific face and body parts. This combination of energy heats the skin layer to promote collagen production resulting in a tighter, firmer skin.
The device comes with two applicators: small and big. The small one heats the deep layers to treat small areas of the body like the hands and arms. The big applicator, on the other hand, uses similar technology to reduce fat and tighten loose skin or body parts that need contouring.
Schedule a Consultation Today
Take better care of your skin by giving these neglected areas the TLC they deserve. Contact Cutis Medical Laser Clinics in Singapore today and schedule a consultation with one of our aesthetic doctors to find more about these non-invasive skin tightening procedures.