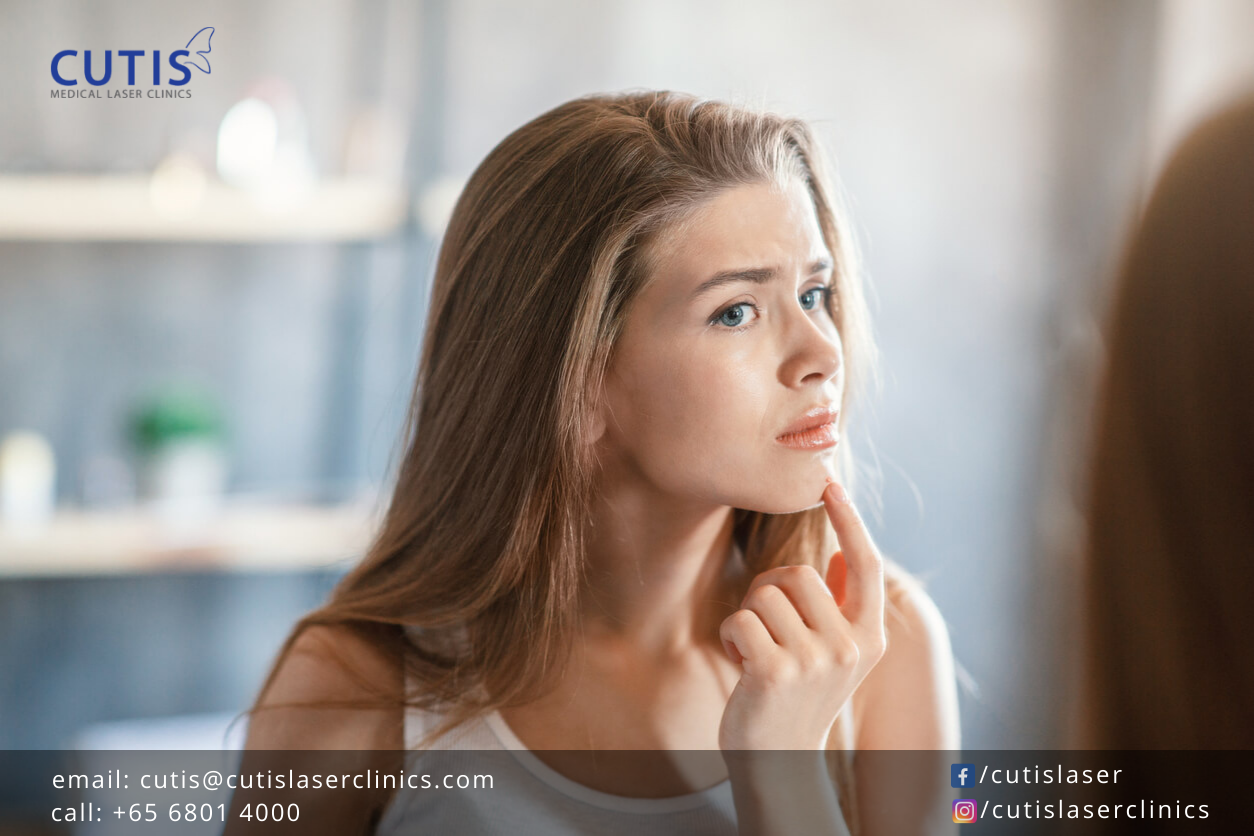 Knowing and understanding your skin type is the first step in taking care of it properly. As every skin has different needs, identifying what yours is can help you find the right products and build a daily skincare routine. 
There are five basic types of skin: normal, dry, oily, combination, and sensitive. Although your skin type is mostly genetically determined, your skin condition can change depending on the factors it is exposed to. Here's a quick guide on figuring out the skin type you have.
Normal
Also referred to as eudermic or well-balanced skin, normal skin type is neither too dry nor too oily. There is no medical definition for this type of skin, but it could also mean that the skin is hydrated and has no extreme sensitivity. It makes enough oil or sebum to keep the skin healthy and moisturized.
Signs include:
Small or barely visible pores

Less (likely to be) prone to blemishes or sensitivities

Smooth texture or clean, soft appearance

Doesn't overact to skincare products/ingredients
Dry
This type of skin looks dull or feels tight because it lacks the oil and lipids needed to keep it protected and moisturized. Dry skin produces less sebum than normal skin and has varying severities (mild to severe). Several factors can lead to this skin type, including over-exfoliating, sun exposure, hot shower, and even aging.
Signs include: 
Dull, rough complexion

Nearly visible pores

Visible lines and wrinkles

Less elastic skin

A feeling of tightness

Mild scaling or flakiness
Oily 
This skin type occurs due to an overproduction of natural oils or sebum. People with this type of skin usually have prominent pores that secrete more oils, resulting in an oily or sticky film on the face throughout the day, as well as acne and other types of blemishes. Several factors can trigger heightened sebum production, such as genetics, stress, hormonal fluctuations, and cosmetics/skincare products.
Signs include:
Enlarged or visible pores

Shiny or greasy-looking complexion

Blackheads, acne, and other blemishes
Check out the 5 misconceptions about oily skin. 
Combination
This skin type has the characteristics of both dry and oily skin. With combination skin, the T-zone area (forehead, nose, and chin) tends to be oilier, as it has more sebaceous glands, while the cheek area is dry or normal. It can also look shiny and feels dry all at the same time. The oilier areas are caused by heightened sebum production, while the dryer parts are due to lack of natural oils and lipids deficiency. 
Signs include:
Normal to dry cheeks and under-eye areas

An oily or dull-looking T-zone 
Oilier skin in hot weather and drier skin in cold weather
Sensitive
This type of skin is attributed to compromised barrier function or thinner lipid barrier. It is more susceptible to inflammation and is likely to overreact to certain stimuli. The impaired skin barrier makes it easier for irritants and microorganisms to enter and penetrate it, increasing the risk of allergic reactions.
Sensitive skin can be due to a number of factors, including genetics, aging, hormonal changes, and skin disorders such as rosacea and eczema. Prolonged periods of stress, as well as excessive cold and overexposure to the sun, can also trigger sensitivity. The same is also true for inappropriate skincare routines and improper use of chemical peels and exfoliators.
Signs include: 
Appears thin or delicate

Blotchiness or redness

Flushing or itching

Other sensations such as burning, prickling, and tightness
Can your skin type change?
Your skin type is determined by genetics. It is not something that shifts due to weather or season changes. It can, however, become dry and less elastic with age. This is particularly true after menopause, with women producing less oil that can result in dryness and itchiness. 
If you notice changes in how your skin looks and feels, your skin type is not changing. It is your skin condition that is actually fluctuating. It temporarily reacts to environmental changes and other factors, including:
Seasonal changes

Hormone levels

Skincare products you're using 

Environmental damage (allergens, pollution, free radicals, sun exposure)

Medications

Lifestyle
Check out our previous post about your skin's worst enemies and what you can do about them. 
How Cutis can help
Cutis Medical Laser Clinics in Singapore can help you tackle your skin type. Dry skin should be treated with a heavier or oil-based moisturizer, while oily skin should be prescribed with a lightweight or water-based formula. If your skin, for instance, is feeling dry and tight or if you have lingering acne and other blemishes, you can benefit from updating or changing your current regimen.
Our clinic's own skincare line – Dr. Sylvia Skin Care – has a range of medical-grade products that can tackle or address different skin types. We have gentle cleansers for dry and sensitive skin, as well as deep cleansers with glycolic acid (AHA) for those with oily and problematic skin. We also have moisturizers and treatment serums that can help improve signs of aging.
For skincare woes like redness, enlarged pores, and dull skin, we have chemical peels and laser treatments. A non-invasive solution like Laser Genesis, for instance, can effectively improve sun damage, visible pores, and acne scars for a brighter and more glowing complexion. 
We also have non-surgical and anti-aging rejuvenation treatments for a more youthful appearance. Whether you're self-conscious about lines, wrinkles, dark spots, or volume loss, we have injectables and non-invasive procedures that can treat the face, neck, and décolletage. 
Schedule a consultation today
Want to know how you can transform your skin and give it a healthy, glowing appearance? Contact Cutis Medical Laser Clinics in Singapore today and schedule a consultation with our aesthetic doctor to find out which aesthetic treatments suit you best.