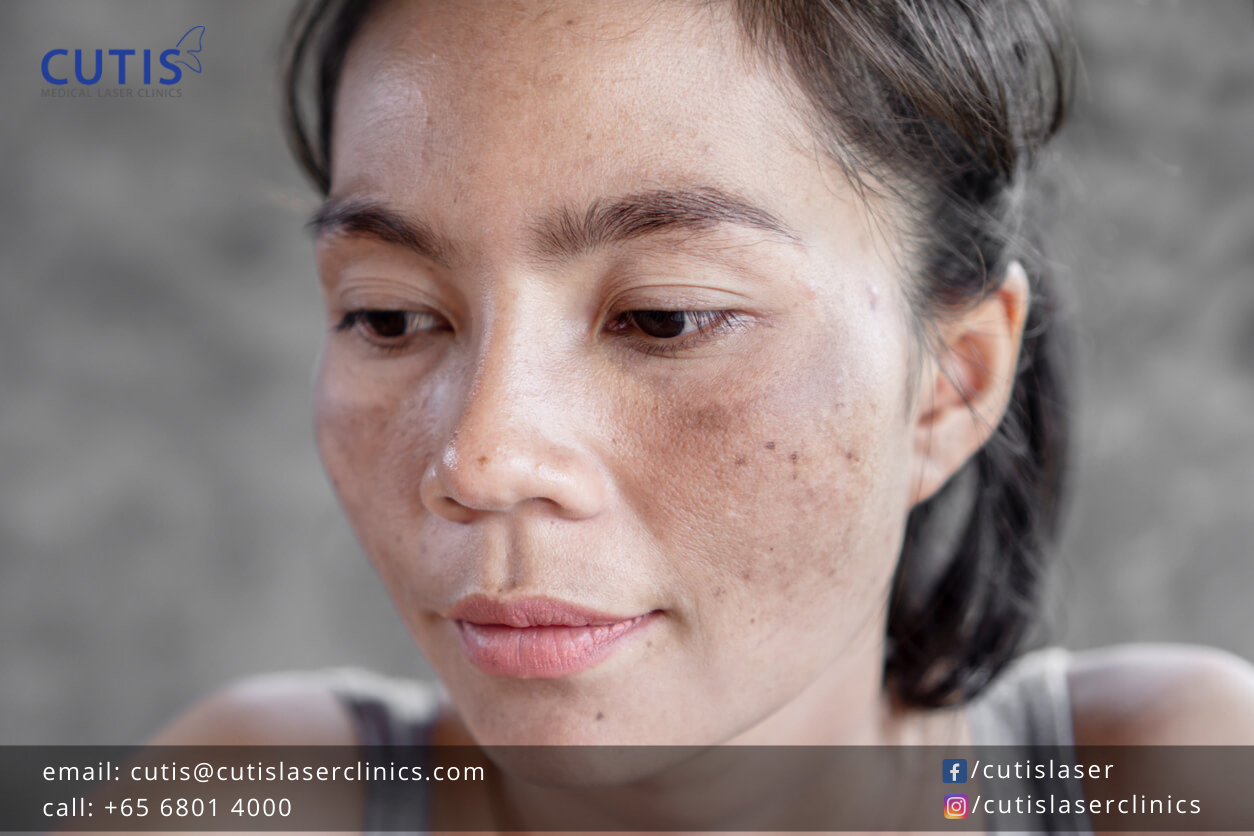 Getting your skin to where you want it to be is sometimes easier said than done. This is especially true if you suffer from congested skin and have clogged pores, blackheads, and whiteheads. Skin congestion can also make your skin look dull and dirty, as well as feel bumpy and rough.  
What exactly is congested skin?
Congested skin is the term used to describe when the pores are clogged (or congested) with dirt and impurities. This usually leads to the appearance of enlarged pores, along with blemishes like blackheads, whiteheads, and pimples. If you're suffering from skin congestion, you might notice the following signs:
Skin bumpiness

Dull-looking skin

Visible or

enlarged pores

Blackheads and whiteheads

Inflamed pimples

Thick-looking skin
To find out if you have congested skin, try running your fingers across your face. If it feels uneven or bumpy, it is likely that you're dealing with skin congestion. You may also notice some whiteheads, blackheads, and other types of blemishes. 
What causes congested skin?
If you're dealing with congested skin, you may be wondering what's causing it. A number of factors can cause or contribute to skin congestion. These include: 
Accumulation of excess oil or sebum

Incorrect skin care (like poor/wrong cleansing routine)

Using comedogenic skin care products

Slow cell turnover (the continuous process of shedding dead skin cells)

Lack of skin exfoliation

Genetics and your hormones
Certain lifestyle habits like bad diet and too much stress can also contribute to skin congestion. This is because they can lead to excess sebum production, which can then cause a buildup of dead skin cells and clogged pores.
What can I do about congested skin?
Have a thorough cleansing routine – Be sure to wash your face at least twice a day and after sweating. You can also try double cleansing in the evening, which involves using two types of cleanser. The first one is usually an oil-based cleanser, followed by a soap-free or a water-based product. If oils, however, are not suitable for you, you can use two regular cleansers to double cleanse.
Exfoliate your skin – If you have congested skin, exfoliate two to three times a week. You can use products with hydroxy acids (e.g. glycolic acid and salicylic acid) to dissolve dead skin cells. You can also ask your dermatologist or aesthetic doctor to determine the best method of exfoliation for your skin type.
Consider retinoids – When dealing with clogged closed pores and blackheads, retinoids can help improve congested skin. They can also accelerate the rate of skin cell turnover. Over-the-counter retinoids can be a big help, but you can also ask your dermatologist for a prescription-strength formula.
Don't forget to moisturize – Use a moisturizer that provides superior levels of hydration. We recommend Dr. Sylvia's Deep Hydrating Moisturizer, which strengthens and hydrates the skin without the use of oil-based ingredients. This facial moisturizer also contains hyaluronic acid and seaweed to provide both moisture and protection. 
Try aesthetic treatments – At Cutis Medical Laser Clinics, we have a number of non-invasive treatments that can minimize the appearance of large pores and improve your skin tone and texture. Here are some procedures worth considering: 
Schedule a consultation today 
Don't let congested skin stand in the way of looking and feeling your best. Contact Cutis Laser Clinics today and schedule a consultation with our Harvard-trained aesthetic doctor, Dr. Sylvia Ramirez, to find out which procedure is right for you.