18th September 2015 – The Cutis Open House and the Viveve launch which includes a Women' Sexual Health Seminar were successfully held in the Cutis' new clinic at Pacific Plaza #08-07 Scotts Medical Center.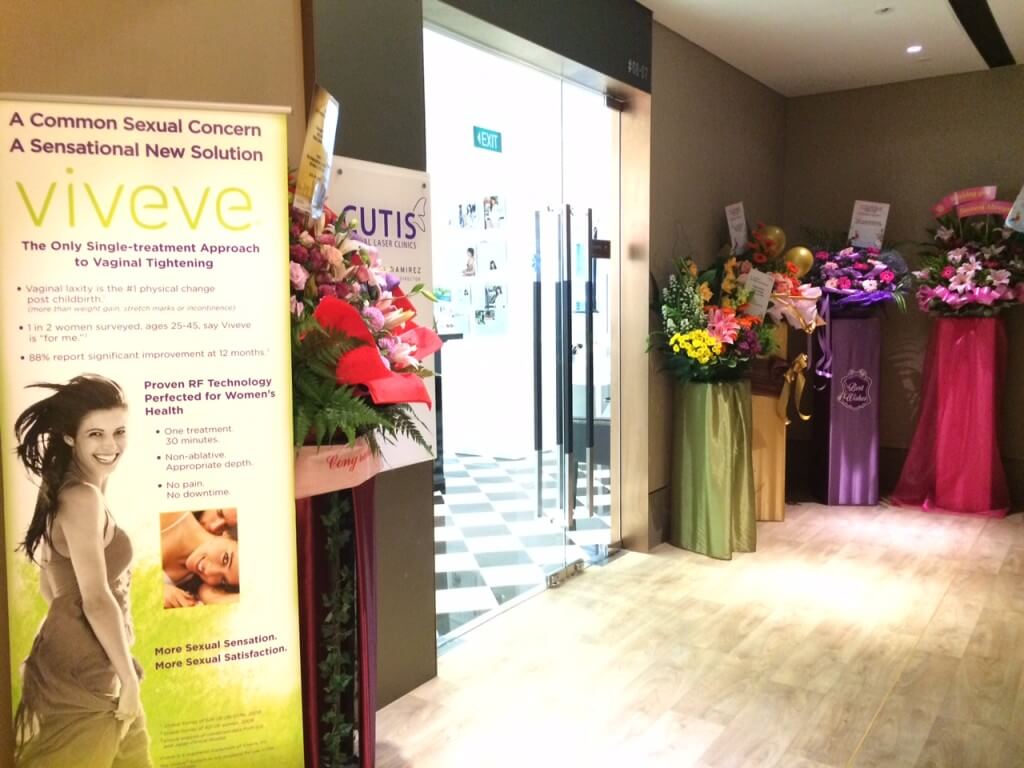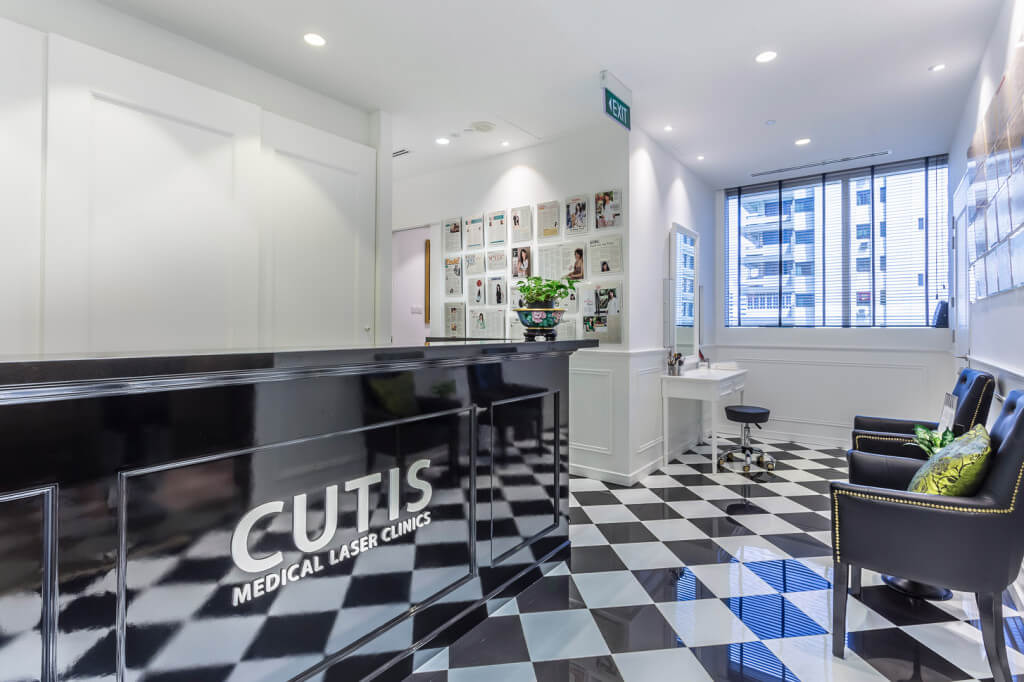 The Cutis Open House was the official launch of the new and improved Cutis clinic which was held together with the launch of the new treatment, Viveve®, as well as an important discussion about 'Women's Sexual Health' and how it affects the overall well-being of a woman.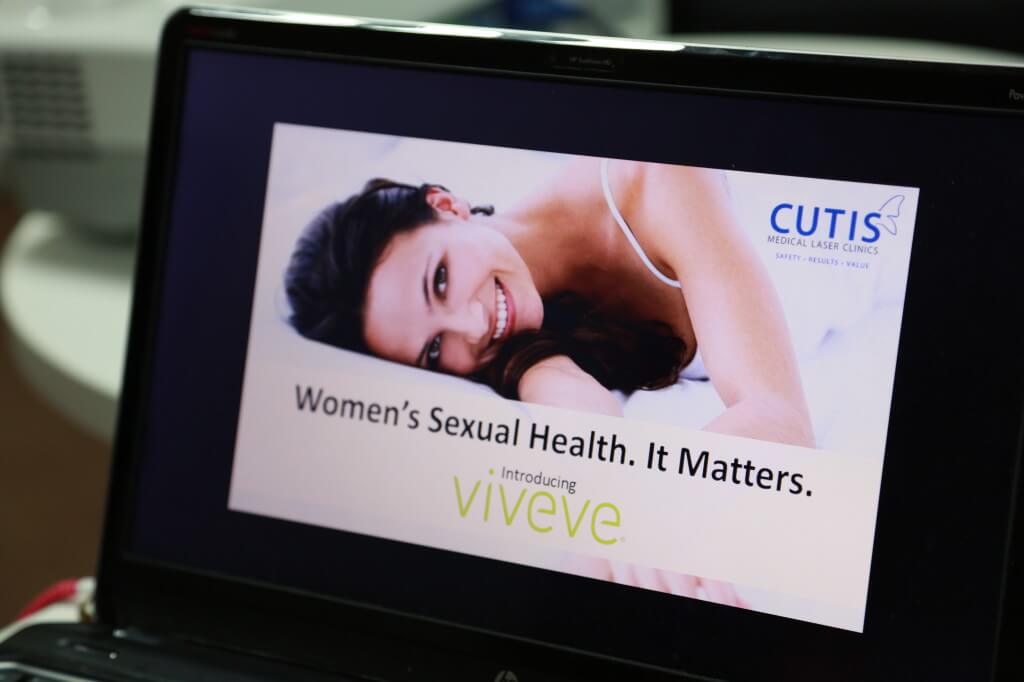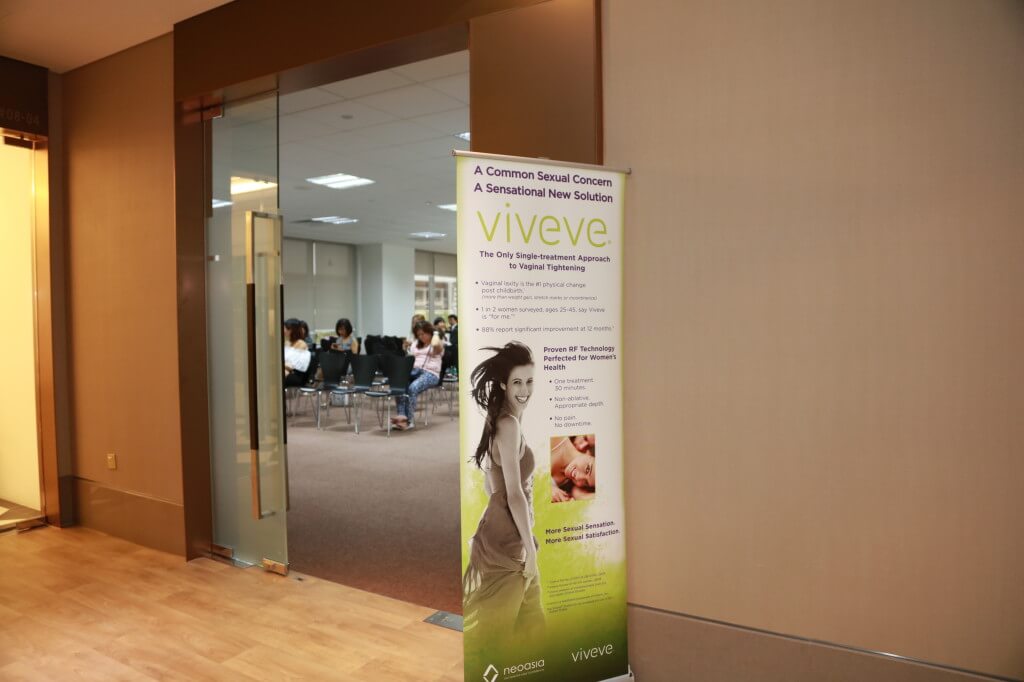 The 'Women's Sexual Health' seminar was conducted by two expert physicians, Dr. Sylvia Ramirez and Dr. Bruce Allan together with Ms Patricia Scheller, CEO of Viveve® Inc.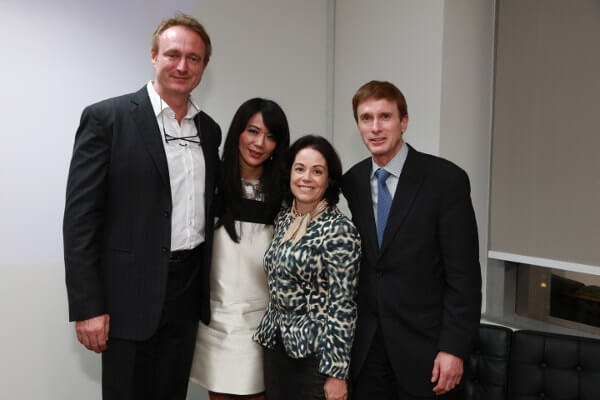 Ms. Scheller is the CEO of Viveve® Inc and she has more than 25 years of executive marketing, business development and managerial experience within the health care industry.
Ms. Scheller started the discussion on how women's sexual health is finally getting long-overdue attention after the 100 year gap of treatments and product development. Based on their clinical surveys of 525 OB/GYNs, vaginal laxity is reported as the number one physical change for women(2) after post-delivery and it is more prevalent than weight gain, stretch marks or urinary incontinence. And based in survey of 421 women, nearly half of respondents feel vaginal laxity is a concern post-childbirth(2).
(1) ISAPS International Survey on Aesthetic/Cosmetic Procedures Performed in 2014.
(2) Viveve Quantitative Consumer and Physician Research, conducted 2009.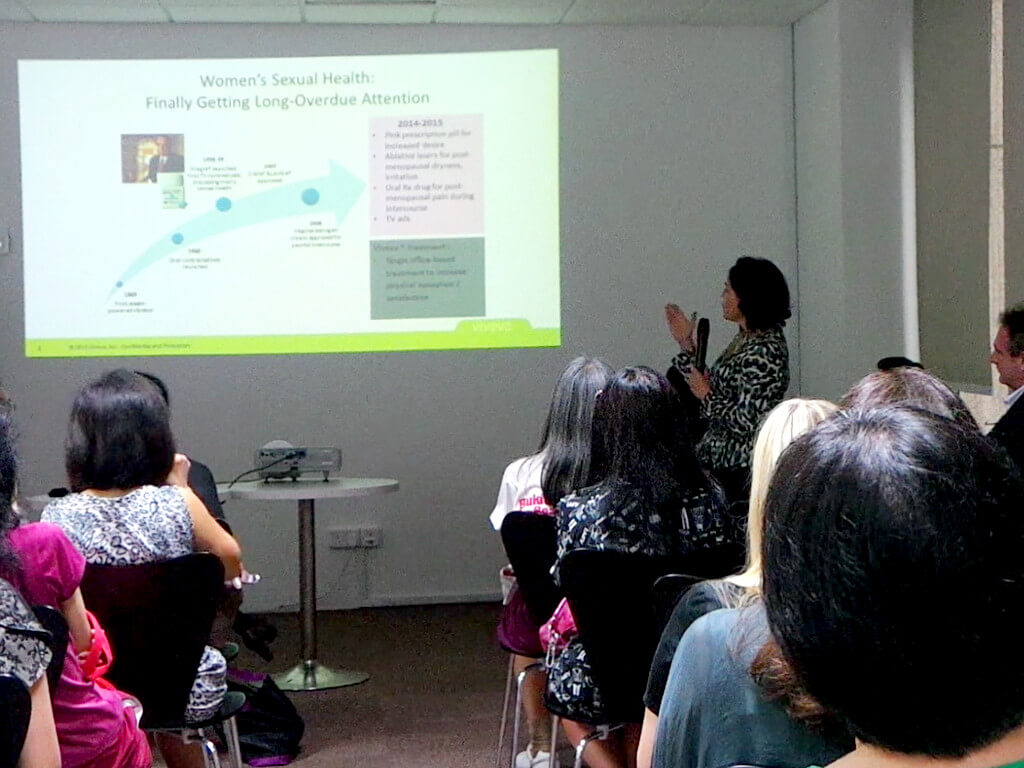 She further explained that vaginal laxity is a common sexual concern wherein women suffer in silence. Ms. Scheller believes that Viveve® is the product that will finally address vaginal laxity. Viveve is also the only product that can provide a single-treatment, in a physician office within 30 minutes without surgery, anesthesia or any medication.
She also emphasized that although there a several products and treatments in the market that claims to treat vaginal laxity however, these are only focusing on the 'cosmetic side' or changing the outward appearance.
"Viveve® is a company that is dedicated in treating women holistically wherein sexual function and sexual health is recognized as an integral part to a women's well-being" according to Ms. Scheller.
The Viveve® procedure is not about changing the appearance but rejuvenating the tissue, building more confidence in women and improving their sexual relationships. And once a woman's sexual health is properly addressed, it contributes to her psychological, physiologic and social health and intimacy.
And Ms. Scheller ended her presentation with, "Viveve® is a sensational solution for a very common sexual problem that women have."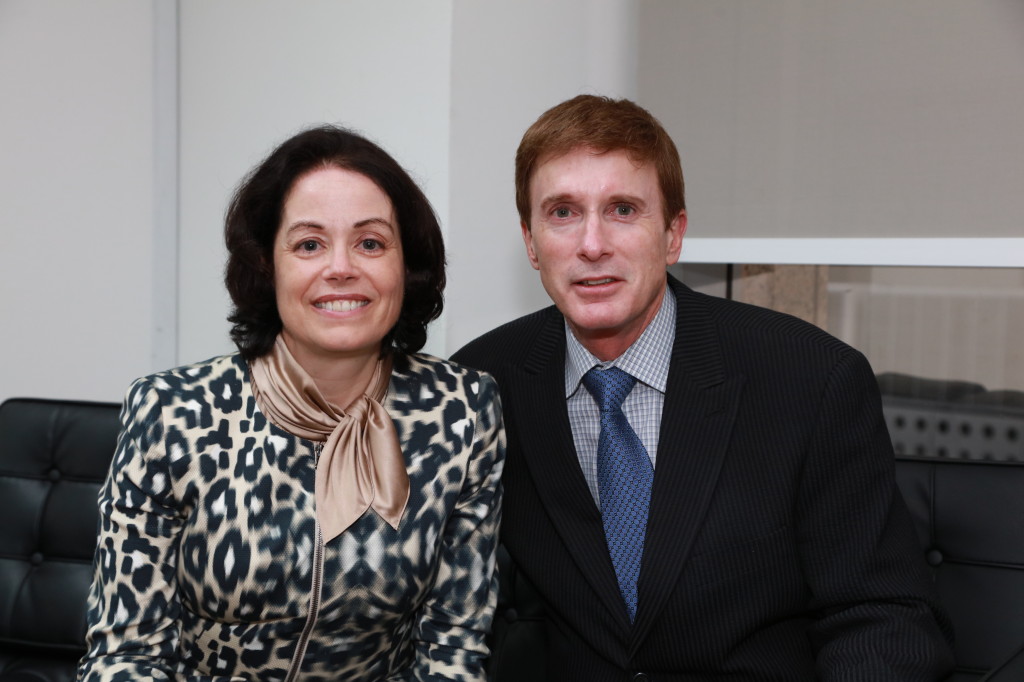 Dr. Bruce Allan is one of Calgary and Canada's most trusted Obstetrician Gynecologists. He is a licentitate of Medical Council of Canada and is both a staff surgeon and Chief of Obstetrics and Gynecology at the South Health Campus in Calgary.
Dr. Allan discussed 'Improved Sexual Sensation Using Viveve® For The Treatment of Vaginal Laxity'. He shared that prior to Viveve® he was looking for a new treatment that will go beyond surgical or a non-invasive procedure that will also address issues that women have. And unexpectedly, Viveve® met all his expectations and even went beyond as it not only addressed the issue of laxity but it also it improved the sexual health of his patients.
Dr. Allan further shared that there are so many attention to men sexual health that women's sexual health is left behind. Although women do not verbalize their sexual concern, it doesn't mean it's not out there especially the physical changes after childbirth. Vaginal laxity is a condition where childbirth results in overstretching and "loosening" of the vagina.
In a Viveve® procedure, the treatment tip is placed inside the vaginal opening immediately behind the hymenal ring avoiding the urethra. The Viveve® treatment tip is moved around the circumference of the vaginal opening delivering pulses of heat to the collagen fibers that are found in the underlying tissues while also cooling the surface. Just enough heat is delivered from the treatment tip to the underlying tissue to suddenly change the collagen while the coolant protects the surface.
Over the seven to 10 days following the procedure the treated tissue remains essentially the same however within approximately 30 days cells within the tissue activate and initial replacement of the subtly altered collagen occurs.
This restorative process continues from approximately day 30 to at least day 90. Over this time period, additional cells within the tissue activate and new collagen formation continues. The restored tissue shows increased collagen content without any damage to the tissue.
Viveve® is not only a treatment for a woman but a treatment for their relationship. Not having the same intimacy or sensation will have an indirect impact on the partner as well.
The benefit of Viveve® besides from being a non-surgical procedure is that that it provides long lasting results in sexual sensation after one treatment. Another benefit is that there is a natural renewal of collagen cushion as Viveve® applies the right amount of energy in the tissue under the vaginal wall that stimulates new collagen.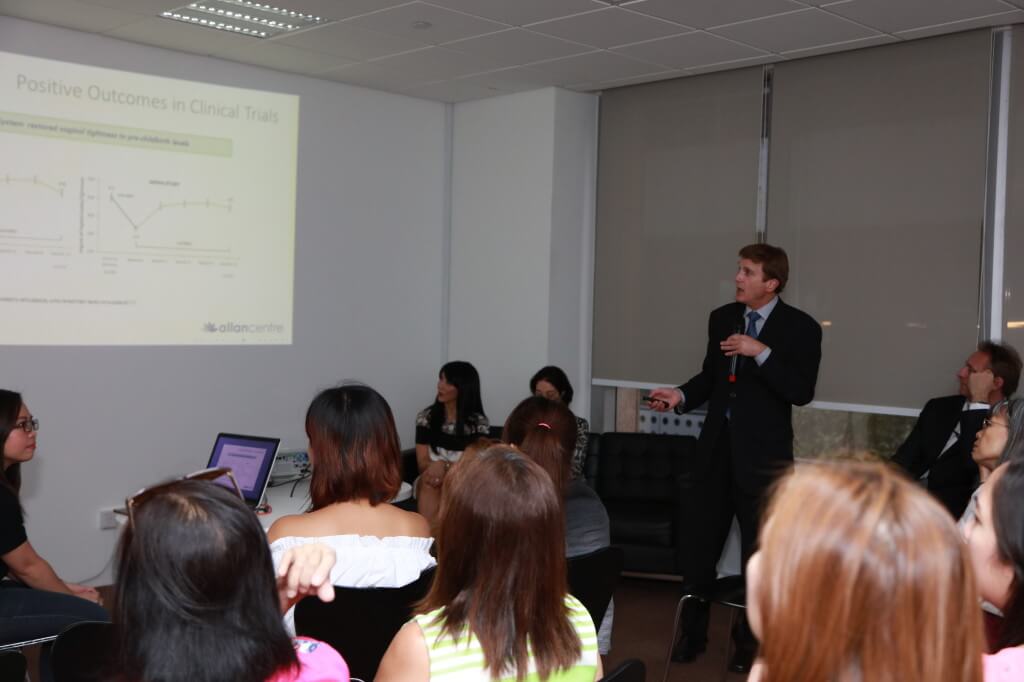 Dr. Allan also showed the positive outcomes in clinical trials. Before the treatment, the subjects felt the laxity and lower after childbirth. After their Viveve® treatment, the vaginal laxity score improved wherein the Viveve® System restored vaginal tightness to pre-childbirth levels.
Based from his patients, they felt the difference as there were more sensation, it felt tighter inside and their partners also felt the difference.
The presentations were followed by Q & A.
Dr. Ramirez, the Medical & Scientific Director of Cutis Medical Laser Clinics, was one of the panelist for the Q&A session.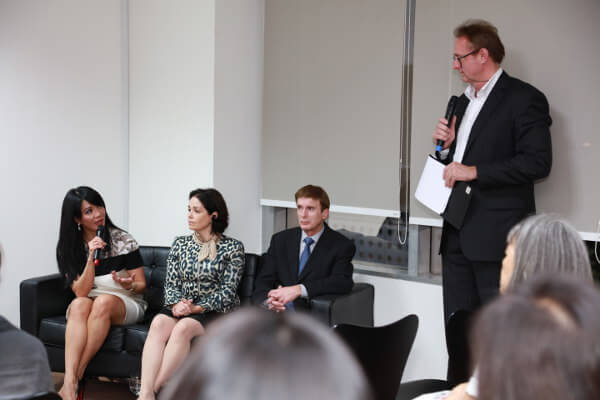 Dr Sylvia mentioned that Cutis Medical Laser Clinics' goal is to make women feel good about themselves and sexual health is part of overall aesthetics which impacts our interior self – how you feel about your beauty. Thus, for her it was a natural fit to include the Viveve® System given the clinical studies supporting this procedure to be included in the list of their outstanding treatments.
Dr Sylvia further explained that Viveve® is more than physical tightening but also improving libido and sensuality of a woman. And although it is a treatment presented for women after childbirth it is also considered a treatment as a part of getting older because collagen decreases whether in the face or in the vaginal area. So even if the woman do not have children or if a women is sexually active, Viveve® is a procedure worth considering.