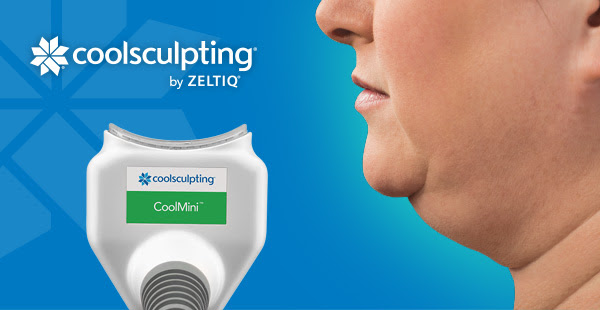 ZELTIQ®, the company behind the safe and effective fat freezing procedure, CoolSculpting, has successfully expanded the clearance from the U.S. FDA by introducing a new applicator called CoolMini™ which is designed to treat smaller pockets of fat in the chin area more commonly known as the double chin.
The latest Press Release from ZELTIQ®: (Credits to ZELTIQ®, http://bit.ly/1KTBysz)
ZELTIQ® RECEIVES FDA CLEARANCE TO TREAT SUBMENTAL FAT WITH COOLSCULPTING® PROCEDURE
Introduction of New CoolMini™ Applicator Uniquely Designed to Non-Invasively Treat Smaller Pockets of Fat
PLEASANTON, Calif. (September 23, 2015) – ZELTIQ® Aesthetics, Inc. (Nasdaq: ZLTQ), a medical technology company focused on developing and commercializing products utilizing its proprietary controlled-cooling technology, today announced that it received an expanded clearance from the U.S. Food and Drug Administration (FDA) paving the way for introduction of the new, CoolMini™ applicator, which is designed to treat smaller pockets of fat, including the submental, or chin fat area, more commonly referred to as the double chin. The CoolSculpting® procedure has demonstrated in over 50 published clinical articles and 4,000 clinical trial patients to non-invasively and consistently reduce unwanted fat and the procedure has been successfully used in over two million treatments to date.
"Through our continued introduction of new applicators together with expanded clearances from the FDA, we are successfully addressing additional problem areas for our customers. The CoolMini applicator will enable our CoolSculpting practices to treat small volume areas of unwanted fat with little, to no downtime and with a similar level of efficacy as our other applicators," said Mark Foley, President and Chief Executive Officer of ZELTIQ.
"I believe our new CoolMini applicator will provide a truly compelling alternative to other popular devices and methods currently used to treat and contour the neck, like liposuction. I have been particularly pleased with the very positive feedback we are receiving from both physicians and patients based on our limited European launch."
The new CoolMini applicator is uniquely designed for small volume areas of fat. The applicator's size, shape and curvature is designed to comfortably fit these small, problem areas. Patients may see results as early as 3 weeks, with the most dramatic results generally observed 1-3 months following treatment.
"When utilizing the CoolMini applicator, I can generally achieve optimal results in one or two treatments," said Brian Zelickson, M.D., Director of Zel Skin & Laser Specialists in Edina, Minnesota. "Moreover, since the CoolSculpting procedure is entirely non-invasive, my patients can typically resume normal activities immediately after treatment."
The accumulation of fat under the chin can be a result of lifestyle, age or genetic factors and – unlike other common problem areas of the body – it cannot be hidden or disguised with clothing.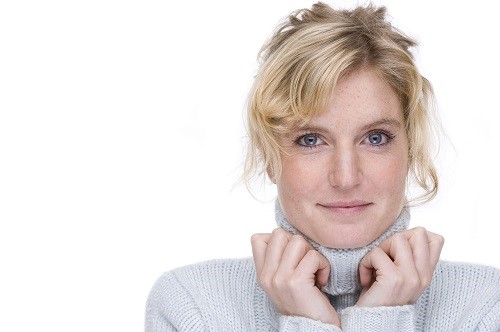 Data from a 2014 study conducted by The American Society for Dermatologic Surgery (ASDS) showed that approximately 68 percent of people were concerned with chin and neck fat; this number increased eight percent from the previous year. Additionally, a recent study conducted in the United States revealed that 22.4 million people are interested in seeking non-invasive fat reduction solutions.
The FDA clearance is based on data from a U.S. pivotal clinical trial involving 60 male and female patients, ranging in age from 22 to 65 years. In the trial, patients received 1-2 treatments in the area under the chin, each six weeks apart resulting in an average of 20% fat reduction, which is in line with results achieved with other CoolSculpting applicators. Additionally, no significant adverse events were observed and patients experienced little to no discomfort or downtime.
"The outcomes I have observed using the CoolMini applicator to treat the sub-mental area have been extremely positive and this treatment has also demonstrated very high levels of patient satisfaction," said Suzanne Kilmer, M.D., Founding Director of the Laser and Skin Surgery Center of Northern California in Sacramento.
"The CoolSculpting procedure's predictable results, non-invasive technology, comfort, lack of downtime and affordable pricing make it a very attractive treatment option for patients looking to eliminate unwanted fat."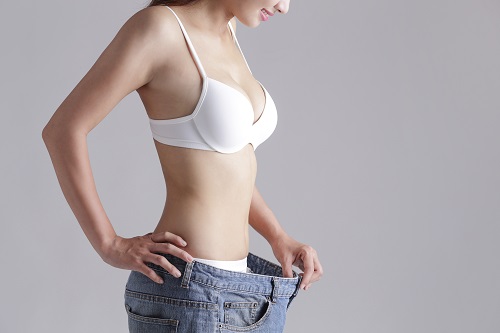 Over 500 CoolMini treatments have been performed to date as a result of pilot clinical work, clinical trials and our controlled European launch that commenced in June. The results, achieved in as little as 1-2 office visits, have been very encouraging with very high patient satisfaction and the same level of efficacy achieved with other CoolSculpting applicators. The unique CoolSculpting procedure was developed by Harvard scientists and is based on the proprietary science of Cryolipolysis®, demonstrating that when fat cells are exposed to extreme cold, they die and are eliminated naturally from the body.
Only the CoolSculpting procedure selectively targets (freezes) the fat cells. Fat cells treated and eliminated by the procedure are gone for good, and patients can expect long-lasting results. Every patient is unique, so patients are encouraged to talk to their CoolSculpting provider about a customized treatment plan as part of the initial consultation.
Additional treatments in the same or multiple areas may enhance the desired aesthetic effect.
The CoolSculpting procedure is available through an elite network of CoolSculpting Centers worldwide.
About the CoolSculpting® Procedure
The CoolSculpting procedure is a non-surgical, clinically proven procedure that selectively reduces unwanted fat using a patented cooling technology. The CoolSculpting procedure is cleared by the FDA for cold-assisted lipolysis (breakdown of fat) of the submental area, thigh, abdomen, and flank, or "love handles" in individuals with a Body Mass Index of 30 or less. The device is intended to affect the appearance of visible fat bulges in the submental area, thigh abdomen and flank.
The CoolSculpting procedure works by gently cooling targeted fat cells in the body to induce a natural, controlled elimination of fat cells without affecting surrounding tissue, and the treated fat cells are gone for good. Millions of CoolSculpting treatments have been performed by nearly 4,000 CoolSculpting systems in over 70 countries. Market research indicates a 93% customer satisfaction rate with the CoolSculpting procedure. The CoolSculpting procedure is available through an elite network of CoolSculpting Center worldwide.
About ZELTIQ® Aesthetics, Inc.
ZELTIQ Aesthetics, Inc. is a medical technology company focused on developing and commercializing products utilizing its proprietary controlled-cooling technology platform. ZELTIQ's first commercial product, the CoolSculpting system, is designed to selectively reduce unwanted fat that may not respond to diet or exercise. The CoolSculpting procedure is based on the scientific principle that fat cells are more sensitive to cold than the overlying skin and surrounding tissues. It utilizes patented technology of precisely controlled cooling to reduce the temperature of fat cells in the treated area, which is intended to cause fat cell elimination through a natural biological process known as apoptosis. ZELTIQ developed the CoolSculpting procedure to safely,  noticeably, and measurably reduce the fat layer.
About Cutis Medical Laser Clinics
Cutis Medical Laser Clinics, an award-winning aesthetic and age management clinic in Singapore, provides the original and certified CoolSculpting practice. Our philosophy focuses on safety and effectiveness, patient education and US FDA-cleared treatments and products. The Cutis Treatment to Transformation™ Program combines CoolSculpting® with TriLipo Triple Action Fat Reduction, Tanita Body Diagnostics as well as a Nutrition Consultation.
As CoolSculpting is a technique dependent procedure, our team completed an exclusive training under the CoolSculpting Certification Program to provide ideal and optimum results for each patient.