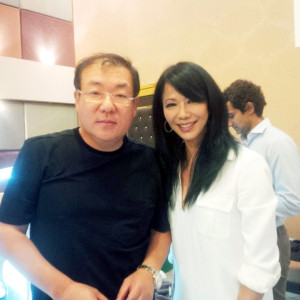 August 17, 2014, Bangkok: Dr. Sylvia Ramirez of Cutis Medical Laser Clinics Singapore attended a Masterclass for advanced procedures with Botulinum Toxin.
Dr Young-Seob Lee, one of Korea's top plastic surgeons, conducted the workshop which focused on the dermalift, a specific technique using Botulinum Toxin to redefine facial expressions, eliminating deep grooves, furrows and wrinkles.
Botulinum Toxin is a non-surgical treatment that is injected directly into the muscles to iron out unwanted wrinkles. Botox is most commonly used to treat frown lines in between the brows and wrinkles in the corners of the eyes.
It lasts for 3-6 months, and with repeated treatments, the effectiveness of Botox tends to last longer as the muscles become less prominent. After the treatment, there is no recovery time (downtime) needed, patients can go back to their regular activities with a more natural and youthful look.