Cutis Medical Laser Clinics has been a CoolSculpting Certified Clinic in Singapore since the middle of 2014.

Since then, our patients have achieved wonderful results with the Treatment to Transformation (TM) Process that is advocated by CoolSculpting as the preferred process in achieving maximum patient satisfaction.
The idea that cold can selectively affect and eliminate fat cells without damaging the skin or surrounding tissue was the insight behind Cryolipolysis®, the proven science on which the CoolSculpting procedure is based and which was discovered by renowned Harvard University scientists Dr Manstein and Dr. Anderson. The CoolSculpting procedure is US FDA-cleared, non-surgical as well as safe and effective​​.
It​ i​s a common misconception that weight loss and fat reduction are the same thing. They're not.​
When we lose weight, our fat cells become smaller, but the number of fat cells remains the same. When we gain weight, those fat cells become larger again.​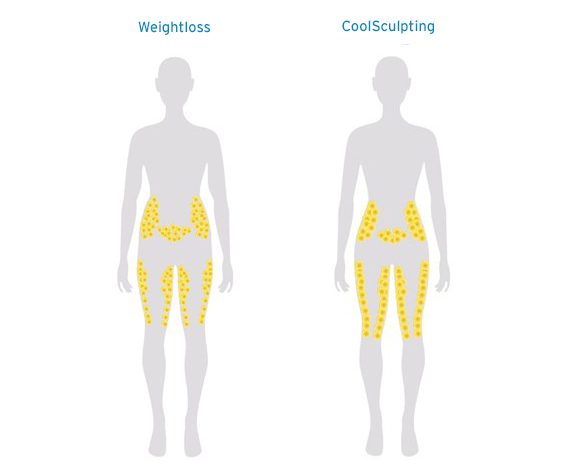 However, the CoolSculpting procedure actually reduces the number of fat cells in the treated areas. Obviously, fat cells that are no longer there can't get bigger.​ And unlike weight loss surgery or other non-surgical weight loss procedures, results from the CoolSculpting procedure are lasting because once the fat cells are eliminated, they're gone for good.
Whether or not you weigh less, you'll be thinner and your clothes will fit better, feel better, and look better​. In this regard, CoolSculpting is a very good starting point for a lifestyle change and dove-tails with out Optimagenics Age Management Program. ​
Based on our strong performance in the first year of operating CoolSculpting, we have now achieved a better pricing support program with Zeltiq which we would like to pass on to our patients.
Our CoolSculpting cycle will now start at $500 and also comes with Trilipo session to tighten the skin which is required after fat loss.