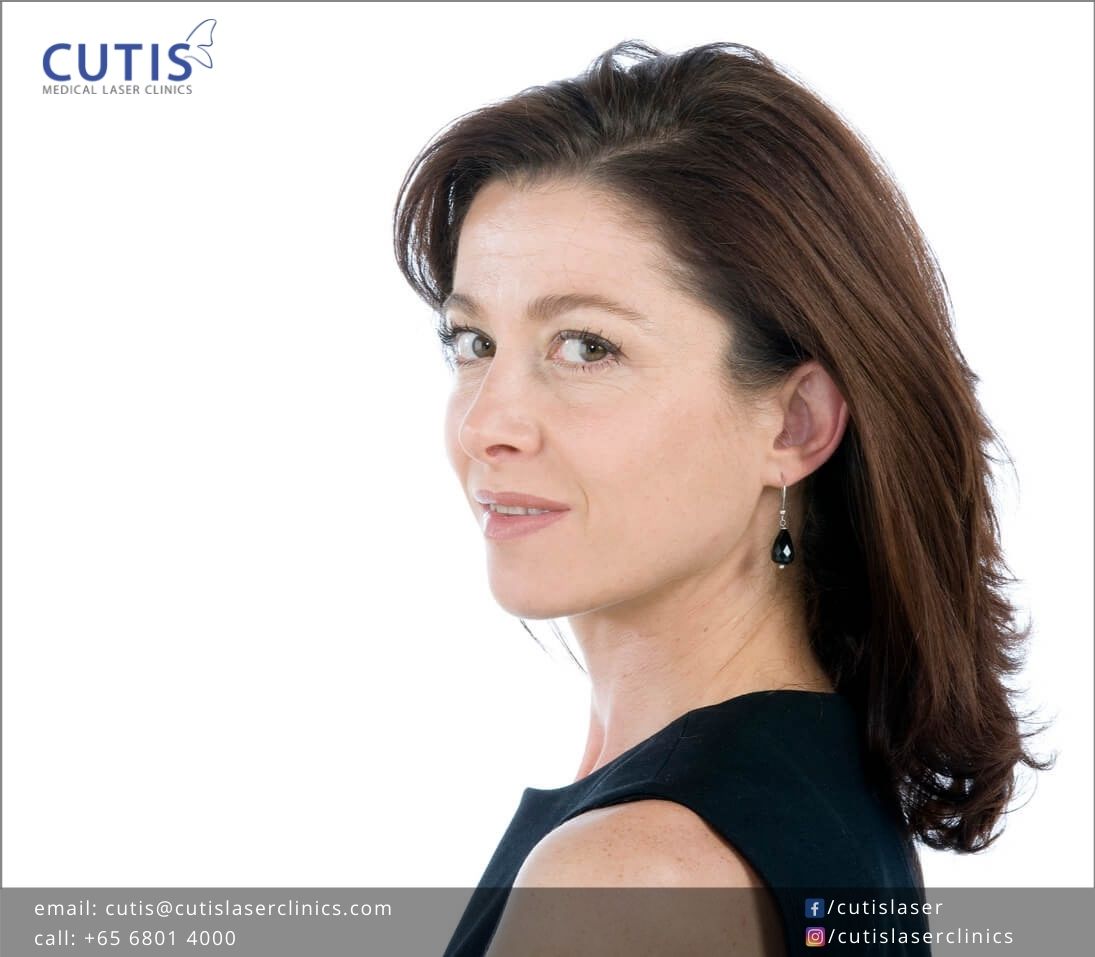 While the first signs of aging commonly appear around the eyes, your neck can also betray your age. As the skin on this area is one of the thinnest on your body, it is also among the first areas to show signs of aging. These include sagging/droopy skin, age spots, and fine lines and wrinkles.
Why the skin on your neck ages faster
Apart from being delicate and fragile, the skin on your neck has less collagen than your face. It also produces less sebum or natural oil, which only means that there is less moisture to protect it from premature thinning. The area, furthermore, is often overlooked or ignored when applying sunscreen and other skin products.
The skin on the neck also contains less melanocyte or the cells that produce melanin. This pigment blocks UV radiation and protects the skin from the sun. This then makes the skin prone to sun damage than other parts of the body. The neck, moreover, is usually exposed to the sun, which sets it up for fine lines and age spots.
How to have a younger looking neck
We cannot halt the aging process, but it is still possible to slow down the signs of aging on the neck. Here are some tips that can help:
1. Apply sunscreen and other skincare products beyond your jawline.
When applying sunscreen, don't forget your neck. Proper sun protection can help block the damaging UV rays and prevent premature aging. Make sure to choose a broad-spectrum sunscreen with an SPF of at least 30 or higher. Apply this product first before putting on makeup.
Apart from sunscreen, you should also apply other skin care products on the neck and chest area. Don't stop at your chin or jawline. Keep the area hydrated with moisturizers and creams with peptides or other anti-aging ingredients.
2. Prevent tech neck
The constant use of smartphones and other electronic devices has led to the development of "tech neck". This refers to the act of stressing the muscles while using devices, resulting in pain and stiffness. Tech neck can also lead to the formation of creases and cause existing lines on the neck to deepen.
The best way to prevent this is to limit the use of devices. If not possible, raise your screen or monitor close to eye level to prevent the flexing or bending of the neck forward. Check our previous post for other tips on addressing tech neck. 
3. Lift sagging skin non-invasively
Ultherapy is a non-invasive skin tightening procedure that can address sagging skin on the neck and face. It uses time-tested focused ultrasound energy that goes into the skin's deeper layer. This then triggers the production of new collagen, allowing the skin to achieve a gentle yet visible lift over time.
You may be able to see changes after the first session, but dramatic results appear over a period of two to three months. Further improvements are visible up to six months following the treatment. The results, in general last for two years, but still depend on every patient. Touch-ups are recommended to maintain youthful results.
4. Reduce lines and wrinkles
While Botox is commonly used on the face, it can also be injected on the neck for a smoother appearance. It can help reduce the appearance of vertical creases, as well as horizontal lines. Botox uses a neurotoxin that temporarily paralyzes the muscles to soften and relax the wrinkles. The results can last between 3 and 6 months.
You can also turn to Botox to reshape your jawline. As a jaw reduction treatment, Botox is injected in the masseter muscles (the same muscles used for chewing and clenching). It blocks the activity in the area and relaxes the muscles, resulting in a more defined jawline.
5. Address your double chin
If you're bothered with your double chin, you can minimize or shrink its appearance with a non-invasive procedure. CoolSculpting is one popular treatment that uses Cryolipolysis or controlled cooling to target and kill fat cells. It has a specialized applicator for the chin (called CoolMini) and other small pockets of fat. 
CoolSculpting exposes the fat cells to cool temperatures, triggering apoptosis or natural cell death. Treated cells are cleared through the lymphatic system and processed as waste in the liver. This then gradually reduces the fat layer's thickness. 
6. Lighten your age spots
At Cutis Laser Clinics, we have Limelight IPL, a non-invasive skin lightening treatment that uses intense pulse light (IPL). It delivers intelligent pulses of light that draws out the darkened spots on the top layer of the skin. The brown spots may turn darker after the procedure, but they will crumble off after 5 to 7 days. 
Limelight can be used on any part of the face, neck, and décolleté with brown spots, redness, and tiny veins. You can see the results after one to three weeks, with diminished pigmentation and brighter skin. 
7. Address skin laxity and other signs of aging
A skin booster like Juvederm Volite can promote a younger-looking neck, as it boosts the skin's hydration and improves its elasticity and smoothness. It is made of hyaluronic acid (HA) gel and is designed to improve skin quality for 9 to 12 months. It can nourish the skin and combat signs of aging on the face, neck, décolletage, and hands.
There is also a bioremodelling injectable called Profhilo. It is made with HA and is used for hydrating the skin and treating laxity. It bio-stimulates collagen (4 types), elastin, and adipocytes (fat) stem cells to address skin laxity and other signs of aging. It can be used on the face, neck, hands, chest, knees, and depressed acne scars. 
Don't leave your neck hanging. Consider the tips mentioned above to address the signs of aging around the neck. Contact Cutis Laser Clinics in Singapore today and schedule a consultation with our aesthetic doctor to find out more about these procedures.