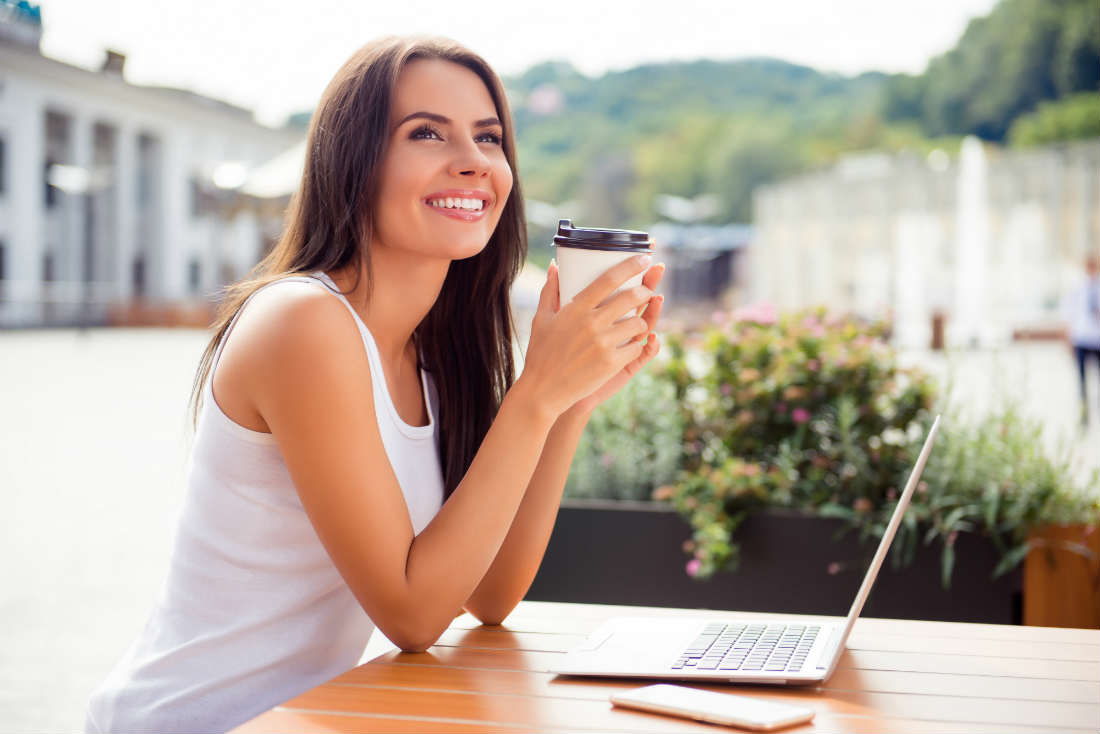 With growing families, school, work, and all of our responsibilities in between, it can be hard to take time for yourself. While you may have intentions to go to the spa or take a relaxing bath, life often gets in the way.
However, the consensus on self-care is clear. Study after study has shown that people who take the time to care for themselves are often healthier, happier, and lead more fulfilling lives. If you need help finding ways to fit a little "you" time in your schedule, check out these tips.
1. Set a Bed Time
Maintaining a regular bedtime and wake up time can do wonders for your energy and overall wellbeing. With a chaotic lifestyle, it can be hard to get enough shut-eye. However, it's important to adjust your schedule to ensure that you get adequate rest.
2. Get Fresh Air
Just spending a few minutes outside breathing in the fresh air can give you the energy to power through your day. If possible, spend at least 30 minutes a day outdoors. This is the perfect time to get a workout in too. Go for a simple walk, jog in a park, or bike through a quiet neighborhood.
3. Try a Facial
It can be hard to care for your skin when you're so busy. Take an hour out of your day to get a facial. At the Cutis Laser Clinics in Singapore, we offer Clarifying Facial and Anti-aging Facial. Clarifying Facial combines Microdermabrasion with a professional extraction while Anti-aging Facial uses Exilis Ultra for skin tightening of the jawline.
Both facial end up in a specialized mask for your skin type. You'll feel relaxed with a smoother and fresher looking skin afterward.
If you're bothered with age spots, we also provide Limelight PhotoFacial, a non-invasive light treatment that helps target issues on the skin's surface, such as hyperpigmentation, redness, and age spots. By delivering a pulse of light at the skin, Limelight can offer skin brightening and act as a powerful pigmentation treatment.
4. Schedule an anti-wrinkle treatment
Do you have fine lines or wrinkles that have been bothering you lately? Try Botulinum Toxin (or more commonly known as Botox). Botox is a non-surgical wrinkle treatment that smoothes out wrinkles safely and effectively. What's even great about this treatment is that it can be done on your lunch break.
This skin treatment in Singapore involves an injection of very fine needles into the muscles to temporarily relax the muscle and soften the muscles responsible for creases. The treatment takes at least 20 minutes and most patients found it to be pain-free or with minimal discomfort.
Rest assured that the Hollywood frozen face look can be avoided. Make sure to choose a conservative and experienced aesthetic doctor in Singapore who is skilled in providing the natural look.
5. Unplug from Technology
From cell phones to computers, many of us spend way too much time on our devices. Whether you're constantly checking your emails or texting with friends and family, always being on your devices can make it difficult to relax.
Spend some time each day without checking on your phone and other devices. Try reading a book or enjoying your favorite cup of coffee (or tea) in your favorite coffee shop and just sit still and relax.
6. Undergo Ultra Femme
In just 8 minutes, you can feel better about yourself than you have in years. The Ultra Femme 360 is a new approach to women's sexual health. The short treatment available for a female's intimate parts is designed to improve women's intimate well-being.
Ultra Femme uses radio frequency technology to target tissue, stimulate collagen and increase blood flow to tighten and rejuvenate a woman's intimate areas. Most patients report improvements after just one treatment but at least three sessions are recommended for an improved result.
While you may have a busy schedule, it's always important to take time to care for yourself.
To learn more about any of the procedures mentioned, contact Cutis Laser Clinics today and schedule a consultation with our aesthetic doctor, Dr. Sylvia Ramirez.
Tags: Skin Treatments Singapore, Botox, Ultra Femme 360