Brown spots may be freckles from sun exposure, but may also be melasma – which are deeper patches or shadows on the face and body. Some people might think that having skin pigmentation is no big deal, but what they don't know is that it can seriously affect a person's self-esteem. This is one of the most common reasons why patients visit laser clinics – they want an effective pigmentation treatment that can lighten these dark patches and give their skin a youthful glow.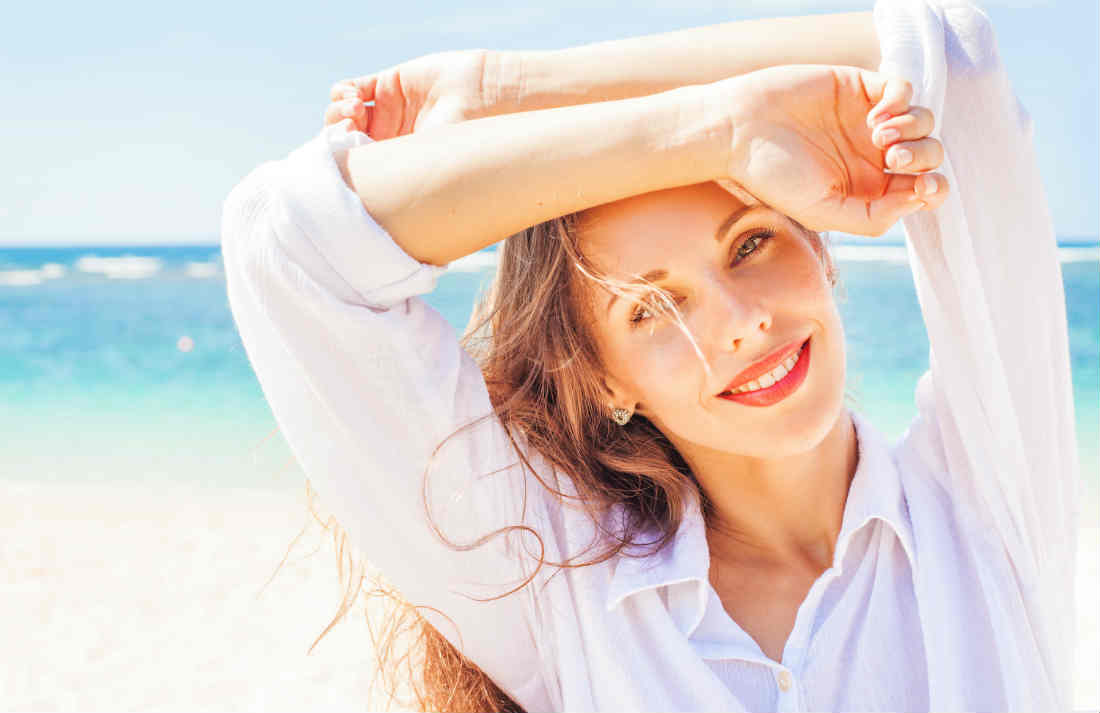 Fortunately, there are effective hyperpigmentation treatment nowadays to remove the pesky dark spots and skin discoloration. Below are 4 of the most advanced skin lightening treatments for melasma currently available at aesthetic clinics Singapore.
Limelight Photo Facial
Highly popular among skin specialists, Limelight Photo Facial is one of effective treatments for melasma. It is a safe and effective US FDA-approved non-invasive treatment for melasma, redness, freckles and other imperfections caused by sun damage and aging. The procedure, best used on the face, neck, and upper extremities, uses intense pulsed light (IPL) technology  to draw out brown spots from deeper layer of the skin to the surface, allowing it to scab and fall off after three to five days.
Cutis Vitality Peel
Another effective treatment for melasma is Cutis Vitality Peel, a skin rejuvenating chemical peel that lightens melasma. This advanced skin whitening treatment is offered at aesthetic clinics Singapore for the treatment of brown spots, freckles, and other skin discolorations. Formulated with the effective skin lightening ingredients such as glycolic, retinoic, hydroquinone, hydrocortisone, phenol, TCA, and salicylic proprietary mineral blend, it also stimulates collagen growth, effectively reducing acne scars and reversing signs of aging.
Vi Peel
The Vi Peel is another potent and effective chemical peel that is specially formulated to treat multiple skin problems, including melasma and other forms of hyperpigmentation as well as reducing the appearance of wrinkles and acne scars.  What sets Vi Peel apart from other chemical peels is that although it is a painless topical treatment, it produces deeper and more dramatic results.  Aside from visible skin lightening on the treated areas, an enhancement of the overall skin tone and texture can be expected days after the procedure.
Dr. Sylvia's Advanced Clear Skin Program (Rx only)
One of the best things about seeking pigmentation removal at Cutis Medical Laser Clinics Singapore is that patients will be introduced to the most suitable skin care products for their concerns. For example, those who are suffering from melasma will greatly benefit from Dr. Sylvia's Advances Clear Skin Program, a skin lightening product line that are clinically formulated to treat and prevent melasma. This advanced skin care program works to transform the skin from the inside out and reverse sun damage by stimulating collagen growth as it blocks melanin production. Proven to safely enhance the effects of hydroquinone and other skin whitening treatments, the Dr. Sylvia Advanced Clear Skin Program – particularly the Skin Lightener #3, Exfoliator Forte #4, and Balancer #5 – also works wonders at improving the skin's tone, clarity, and texture.
If you're struggling to get rid of melasma, call Cutis Medical Laser Clinics Singapore to schedule a consultation with Dr. Sylvia Ramirez, a Harvard-trained and US Board-certified doctor and skin specialist. Dr. Sylvia will conduct a thorough skin analysis and assessment of your skin condition and recommend the a personalized melasma treatment plan for your skin.
Tags: skin specialist, hyperpigmentation treatment, limelight facial, cutis vitality peel, vi peel, skin lightener 3, exfoliator forte 4, balancer 5