While hair removal traditionally used to be a lady's thing, more and more guys are now considering this grooming regimen for a smoother skin. Most men who are tired of shaving, razor burns, and ingrown hairs are now considering to get rid of their facial hair using aesthetic hair removal treatments.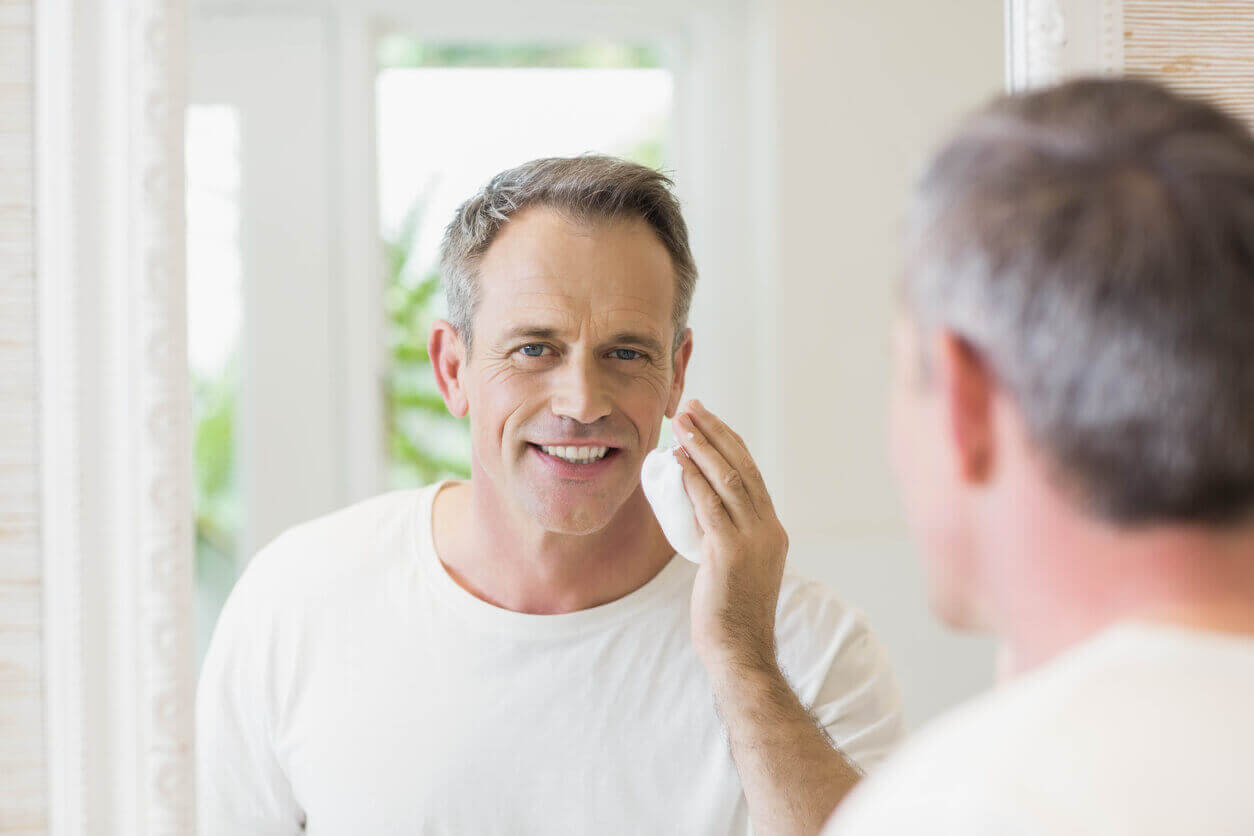 If you are opting for permanent facial hair removal, Cutis Laser Clinics in Singapore offers three safe methods: Laser, IPL, and LHE. The right treatment for you will depend on your skin type, which can be discussed during a consultation with our Harvard-trained aesthetic doctor, Dr. Sylvia Ramirez.
Regardless of the device, an effective hair removal treatment requires at least 8 to 12 sessions as only 10-15% are treated every session. Hence, multiple sessions are recommended to see visible results.
Here's what you should know about the three safe facial hair removal treatments for men:
Laser Hair Removal
Laser hair removal uses pulses of laser light to provide a long-lasting form of hair removal. The pigments in individual hair absorb the light, which damages the follicle enough to disable future hair growth. As the heat from the laser destroys the follicle, a hair can stop growing from it.
At Cutis Laser Clinics, we use the Cutera CoolGlide Laser, a US FDA-cleared device for all skin types, including those with darker skin, as well as tanned patients.
The CoolGlide laser delivers safe energy to hundreds of hair follicles at a time to effectively treat the area in just a few seconds. What makes it different from other laser treatments is that it has innovative cooling design and longer wavelength, which enables safe, effective, and permanent hair reduction results.
When it comes to the number of sessions needed, it will depend on a few factors like your skin tone, texture, and the color of your hair.
Prowave IPL Hair Removal
The Cutera Prowave IPL (intense pulse light) is an FDA-approved hair removal system that uses a specially tailored light source for permanent hair reduction. It can treat not only unwanted facial hair, but also large areas such as men's backs, chests, and legs.
This works by delivering a special light that is absorbed by the pigments in your hair, which disables the growth of hair follicles. The great thing about Prowave is that it has multiple wavelengths and can deliver light to hundreds of hair follicles at a time. This works best for those with fair to medium fair skin.
Before the procedure, numbing will be applied to the area to make the treatment more comfortable. During the hair removal, you may experience some stinging sensation in the skin, but this is usually tolerable.
Just like laser hair removal, you will also require multiple sessions with IPL to see optimal results.
LHE Hair Removal
Light Heat Energy (LHE) hair removal uses both light and heat to effectively remove hair without damaging the surrounding skin. The best part about this method is that it can quickly and comfortably remove unwanted hair, not just from your face but also from your body, including larger areas like the back.
At Cutis Laser Clinics in Singapore, Touch Elite with LHE helps maintain the highest level of efficacy, which makes it an industry standard for safety and performance. The single session can take about 30 minutes or more depending on the number of areas to be treated. It is also good to know that it is relatively painless with no downtime.
LHE works by applying flashes of broad spectrum light and heat on the area of concern. The light is then drawn to the pigment in the hair, which increases the hair follicles temperature. The combined energies of both light and heat lead to the destruction of the hair follicle. LHE is suitable especially for fair and sensitive skin types.
Just like laser and IPL, several sessions of LHE hair removal are also required to see desirable results.
Hair Removal Preparations
Prior the treatment, it is advisable not to pick or shave the area to be treated for at least 24-48 hours. The hair should be long enough for "stubble" to be visible as there must be some hair growth from follicles to perform an effective treatment.
Also remember not to tweeze or wax the area to be treated at least 2 weeks prior to your laser treatment. Avoid artificial tanning, or sun exposure without sun protection 2 weeks before and after hair removal treatment.
Take note that your appointment may be rescheduled if you came with a tan or sunburned skin. Having an altered skin color can increase the risk of burning which is why it is best not to proceed for the safety of your skin.
Stop struggling with razor bumps and nicks when removing unwanted facial hair. Contact Cutis Laser Clinics today and schedule a consultation with our aesthetic doctor to find out which method is right for you.
Tags: Hair Removal, Laser Hair Removal, LHE Hair Removal, IPL Hair Removal, Aesthetic Doctor