Injectable gel treatments can do wonders for dull and aging skin. Botox, for instance, can improve the appearance of fine lines and wrinkles, while dermal fillers can restore loss volume and plump up the skin. There is also a skin booster treatment in the form of Juvederm Volite, which improves skin's hydration, smoothness, and elasticity.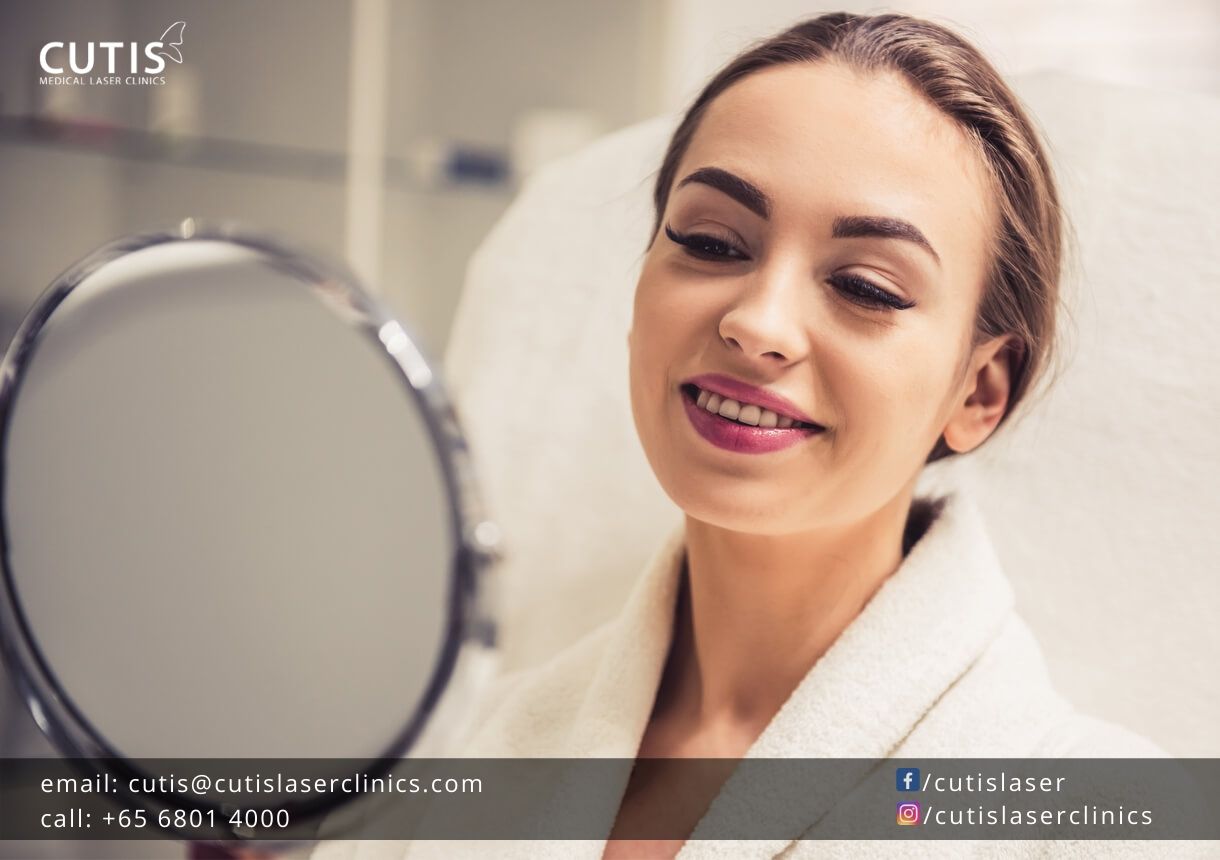 If it's your first time hearing about Volite, you may be wondering what it actually does and how it differs from Botox and fillers. Continue reading to learn more about this treatment and the differences among the three.
Let's start with Botox
Botulinum toxin or Botox is a US FDA-cleared anti-wrinkle treatment. It is commonly used for improving the appearance of dynamic wrinkles or lines that were formed due to repeated facial expressions or muscle contractions. You can turn to this injectable for dealing with:
Frown lines or angry 11s

Horizontal forehead lines

Wrinkle in the corner of the eyes (crow's feet)

Upper lip wrinkles or frown lines
Botox works by temporarily blocking the signal from a nerve to a muscle to soften and relax the wrinkles. It can take about two weeks to see the full results of Botox, which can last for three to six months or longer with repeated injections. Having a skilled and experienced injector is important to have natural-looking results. 
Let's move on with dermal fillers
Dermal fillers are safe injectable gels used to restore loss volume in the skin. Most of the fillers today are made with hyaluronic acid (HA), which is a naturally occurring substance in the body. There are also fillers made with calcium hydroxylapatite (CaHA). which are similar to the minerals found in the bones.
HA-based fillers like Juvederm

can help improve fine lines, nasolabial folds, and eye bags. These fillers can also add volume to the cheeks, plump up the lips, define the chin, and increase the height of the nose bridge without surgery




.

CaHA fillers like Radiesse

can also help with lost volume and improve facial lines. It can fill the lips and nasolabial folds, as well as add volume to the cheeks.

Radiesse

fillers also serve as "bio-stimulator" that can stimulate the body to produce more collagen.
The results with fillers can be seen almost immediately, but it can take about two weeks or more for the gels to completely blend with the tissues. They also last longer from 9 to 18 months or longer depending on the type of fillers used. 
Let's discuss Juvederm Volite
Volite is an FDA-cleared injectable that can help you achieve healthier and suppler skin with reduced appearance of lines and wrinkles. This skin booster treatment delivers hyaluronic acid (HA) directly into the dermis layer. Juvederm Volite can hydrate the skin for up to nine months with just a single treatment. 
You can turn to Volite for:
Hydrating crepey, dry skin

Reducing scaly, rough texture

Evening out skin depressions
HA through Volite combined with the water in the skin to hydrate, improve elasticity, and help remove fine lines. This skin booster treatment can be used on the face, neck, décolletage, and hands. Volite, furthermore, stimulates the body's own natural collagen to improve skin quality.
You can see plumping effects after the first procedure, but significant results are visible after two weeks. Clinical studies suggest that the results can last up to nine months and offer significant skin quality improvement for up to six months. This eliminates the need for several treatments.
One good thing about Juvederm Volite is that it uses VYCROSS® technology, which is a manufacturing process that provides a high concentration of crosslinked HA. This allows blending of different molecular weights of HA, resulting in long-lasting effects.
Cutis Medical Laser Clinics offers Volite , Botox and fillers. If you want to learn how Volite can improve your skin, don't hesitate to contact our clinic or book an appointment with our aesthetic doctor.