Women are not the only ones obsessed with looking younger. Many men nowadays, also want to hold onto their youth. While men tend to age more gracefully than women, they also experience many of the same skin issues such as fine lines, wrinkles, and sagging skin.
To combat these problems, many modern men are turning to Botulinum Toxin and other facial fillers. At the Cutis Laser Clinics in Singapore, we offer professional skin tightening treatments for men with aging skin.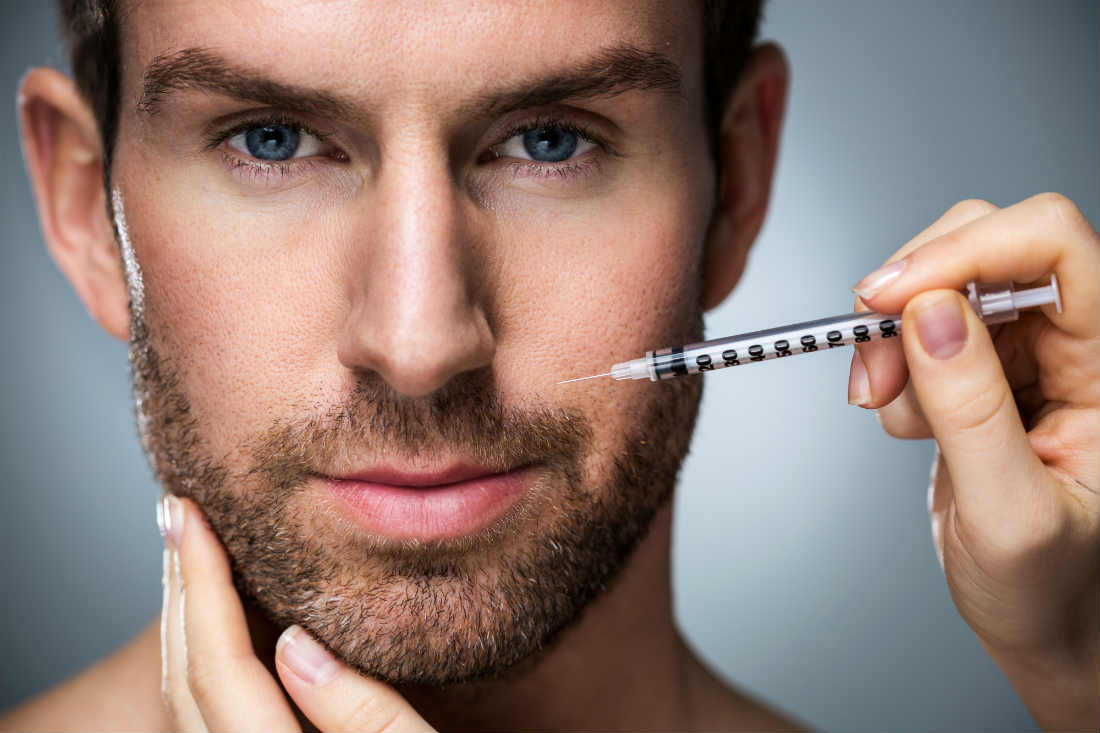 Botulinum Toxin
Botulinum toxin type A, otherwise known as Botulinum Toxin, is designed to block nerve activity in the muscles which results in a temporary reduction in muscle activity. Many men use Botulinum Toxin as a wrinkle treatment to firm sagging skin, smooth forehead lines, and create an overall more youthful look. The treatment takes at least 10 minutes but can last for 3 to 6 months or longer with repeated treatments.
Botulinum Toxin works by temporarily blocking the nerve signals that cause muscles to contract, which in turn creates wrinkles. This is why Botulinum Toxin is best used for fine lines and wrinkles caused by muscle contractions, such as horizontal forehead lines, frown lines, and smile lines. A Botulinum Toxin injection may also be useful in correcting other common signs of aging skin, such as drooping eyelids and lines around the lips and neck.
Fillers
Dermal fillers are another popular option for men who desire a skin tightening treatment that is safe and non-invasive. Today, dermal fillers are considered one of the most effective treatments for restoring skin's natural elasticity and youthfulness. These injectable gels have the power to define the chin, enhance the cheekbones, reduce fine lines, and fade dark circles for a well-rested look.
At the Cutis Laser Clinics in Singapore, we offer several different types of dermal fillers, including:
Hyaluronic acid (HA):

This dermal filler mimics a substance already found naturally in the body. When injected into the skin, HA can help restore skin's volume and structure to reduce eye bags, nasolabial folds, and fine lines. Among the many brands of HA filler includes Juvederm and Restylane.

Calcium-Based Microspheres:

These dermal fillers are similar to the natural minerals found in the body, making them a safe option. Calcium-based filler has a consistency with hyaluronic filler is the consistency.  When injected, the microspheres and gel absorb into the body over time, leaving behind collagen. A well-known calcium based filler is Radiesse.
At Cutis, our skin specialist Dr. Sylvia Ramirez is a US Board Certified physician who uses a special technique known as the Liquid Lift to inject advanced dermal fillers. This unique technique allows for a gentle and natural lift of the facial features.
Other advanced fillers may also be used to give you a more rested look, such as Juvederm, SubQ, Restylane, Voluma, or Radiesse. Depending on the amount of filler needed, the process takes about 30 to 60 minutes.
Botulinum Toxin and fillers are in high demand among both men and women. To learn more about these treatment options or to schedule a consultation with our skin doctor, contact us today at the Cutis Laser Clinics in Singapore.
Tags: skin specialist, wrinkle treatment, Botulinum Toxin, fillers