Vaginal laxity is a common intimate area issue among many women. About 75% of women around the world suffer from it, yet it is overlooked or left untreated. Many patients also consider laxity a bothersome condition that impacts sexual function, relationship happiness, and overall quality of life.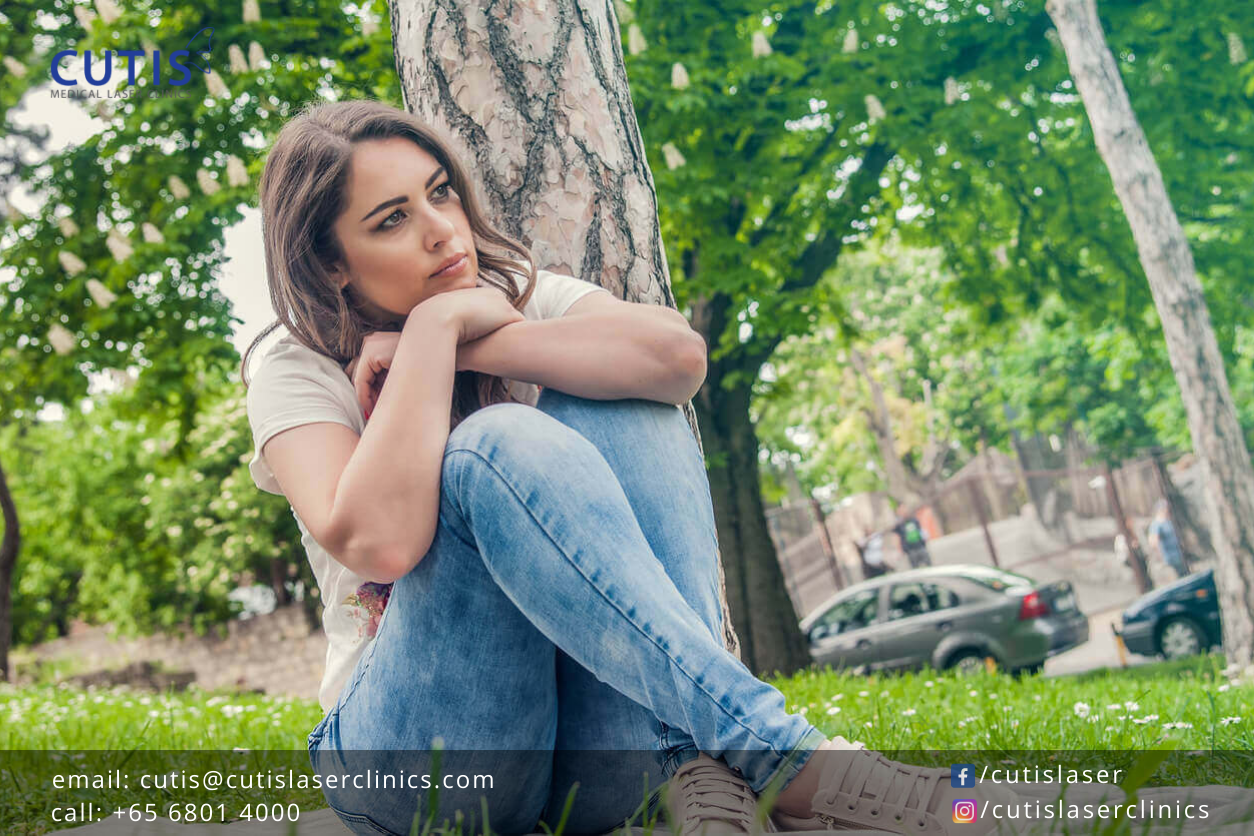 Find Out MoreorCall +65 6801 4000
So, what causes vaginal laxity? 
Vaginal laxity or the loss of vaginal tightness occurs when the tissues stretch due to pregnancy and childbirth or normal aging. You are more likely to experience it if you:
Bear more than one child

Have a large baby

Undergo a forceps delivery
Other causes include:
Genetic disorders (or a genetic disposition to laxity)

A high rate of sexual activity

Menopause/aging

Vaginal trauma

Multiple vaginal births
What are the symptoms of vaginal laxity?
The common symptom is the loss of sensation during intercourse, which can lead to decreased sexual satisfaction. Vaginal laxity is usually underreported, even though it can negatively affect body image, sexual function, and quality of life. Below are the symptoms of this condition: 
Looseness and loss of friction

Decreased ability to experience orgasm

Insufficient lubrication or dryness

Loss of confidence

Pain during intercourse

Can sometimes lead to

urinary incontinence
How Ultra Femme 360 can help
Ultra Femme 360 is a US FDA-cleared non-invasive procedure for treating a woman's intimate area. It provides complete rejuvenation by helping improve laxity and sexual satisfaction, as well as treating stress urinary incontinence. Ultra Femme 360 can also help with labia remodeling and vaginal tightening.
Improve laxity

– The procedure stimulates collagen production that can contribute to additional tightening and improved elasticity. This can continue over the next three to four months. 

Helps treat incontinence

– Clinical studies suggest that

Ultra Femme 360

has shown a positive effect for treating stress

urinary incontinence

. It can also improve the overall appearance of the intimate area.

Improves sexual function

– The procedure can remodel the labia and tighten the vaginal opening. Those who had the procedure report improvement in sexual function after the treatment. 

Positive effects on self-esteem

– Improvement in laxity, tightness, and sensation can lead to positive effects on body image, confidence, intimate relationships, and quality of life. 
How it works: It uses a handheld device that delivers safe ultrasound energy and radiofrequency waves. Ultra Femme involves the insertion of a 360° disposable tip through the Introitus inside the vaginal canal.
It gently heats the vaginal tissues, which leads to immediate contraction and improved blood flow. This helps trigger neocollagenesis or the process of building new collagen. The collagen restoration process takes 60 to 90 days after your Ultra Femme 360 treatment.
Fast treatment with no downtime: It only takes eight minutes at least to do the Ultra Femme procedure. This makes it a fast, non-invasive treatment for intimate area rejuvenation. It also doesn't require needles or anesthesia, and has no downtime. You may experience some redness or mild swelling, but this subsides within a few hours.
What results to expect: You are likely to notice improvements after your initial Ultra Femme 360. The results will continue to improve over time, especially after the third session. It is also important to remember that the results will vary on a few factors like your body's natural response to the treatment and the amount of tissue laxity.
Read our previous post to find out the things you need to know before getting Ultra Femme 360 intimate area rejuvenation.
Schedule a consultation today
Bothered by vaginal laxity or looseness? Don't hesitate to consider Ultra Femme 360. Contact Cutis Medical Laser Clinics today and schedule a consultation with our aesthetic doctor in Singapore to learn more about this treatment.