While the effects of aging are more visible on the skin, the area down there experiences changes too. Aging and childbirth can greatly affect female wellness, especially with concerns like vaginal laxity and dryness. There is also the issue of urinary incontinence and decreased sexual satisfaction, which both can affect a woman's self-esteem.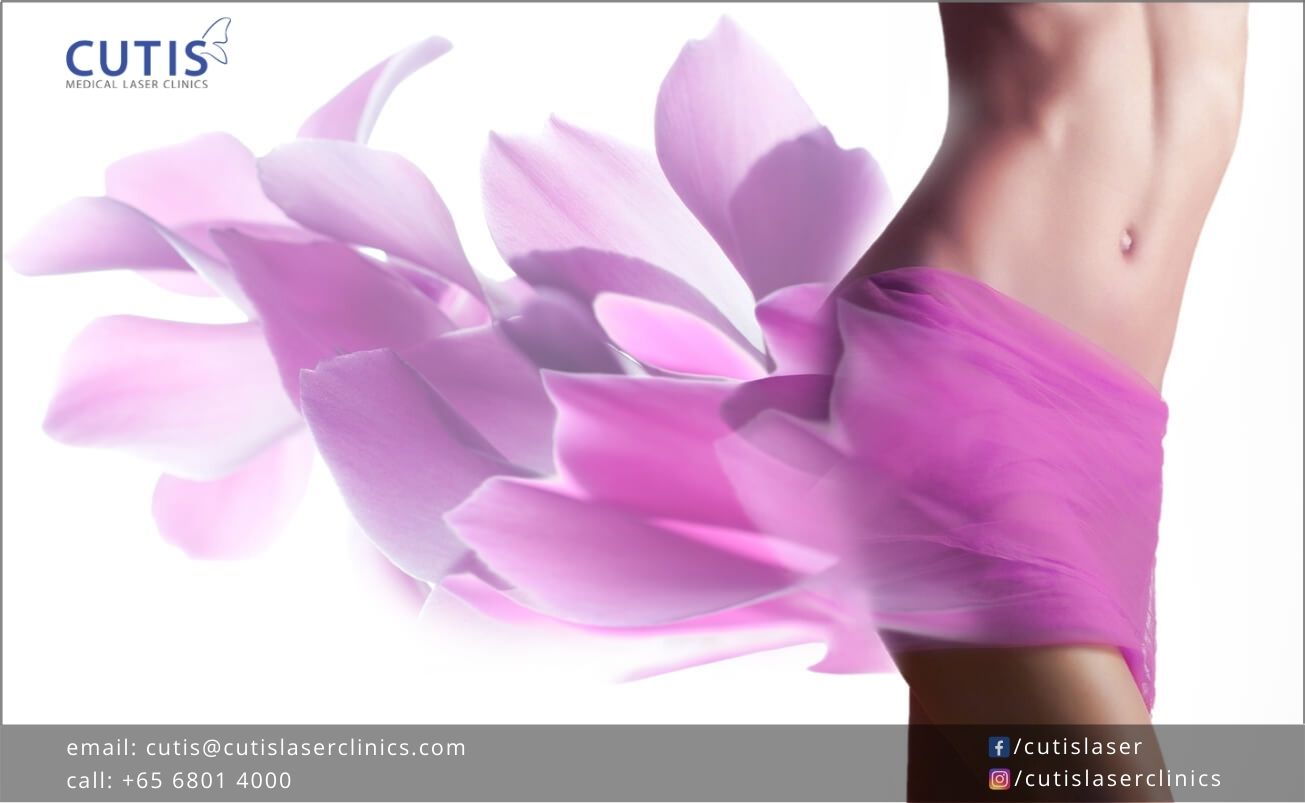 Is surgical vaginoplasty the right option?
Surgical vaginoplasty is commonly seen as an option to improve not only the size and appearance of the vagina, but also its function and sensitivity. The procedure may involve tightening of the area or vaginoplasty, as well as reshaping of the labia, which is referred to as labiaplasty. 
There are many benefits of vaginoplasty, one of which is restoring tightness in the vaginal areas. It is important to note, however, that surgically tightening the vaginal tissues, does not necessarily guarantee more pleasure or heightened sexual response. This is because arousal and orgasm are highly personal responses and are conditioned by a number of factors.
A consultation with a doctor can determine if surgical vaginoplasty is right for you or help you learn more about other nonsurgical solutions to your intimate area concerns.
How Cutis Medical Laser Clinics Can Help with Ultra Femme 360
Since a surgical vaginoplasty cannot guarantee improved arousal or sensation, we provide a nonsurgical alternative to this procedure. We have the BTL® Exilis Ultra Femme 360™, which is a non-invasive treatment for vaginal rejuvenation. It can help improve vaginal laxity, as well as enhance sexual satisfaction.
Ultra Femme 360 taps into the power of ultrasound energy and radiofrequency waves to improve your delicate areas. Continue reading to learn and find out how it can rejuvenate your intimate health without cuts, needles, and longer recovery time.
How it works: The procedure involves the insertion of a 360° disposable tip through the vaginal canal with slow, forward and backward motions. The device safely heats the vaginal tissues, which improves the blood flow. This then leads to an immediate contraction and triggers neocollagenesis or the process of building new collagen.
For labia remodeling, a second disposable tip is used. This safely treats and heats the vulvar area. The heat used is adjustable and can be instantly reduced. This also improves blood supply and new collagen to tighten up the area. 
Results to expect: With Ultra Femme 360, you can expect improved elasticity and additional tightening that can continue over three to four months. You may notice improvements after the initial treatment, but overall results will continue over time, particularly after the third session. 
Sensation and downtime: During the treatment, you may experience a comfortable warming sensation. Mild redness or swelling may also be experienced after the procedure, but this subsides within a few hours. There is no downtime, but there are post-care instructions like refraining from using tampons or intercourse for two days. 
How Ultra Femme 360 can restore your female well-being
If you're looking to rejuvenate your intimate well-being or improve vaginal laxity but don't want surgery, Ultra Femme 360 in Singapore is worth considering. This is because the procedure can help with: 
Ultra Femme 360, according to clinical studies, has shown positive results for improving vaginal laxity and treating urinary stress incontinence. It can reduce the symptoms of incontinence by stimulating the muscle and creating a toning and tightening effect in the female area.
Schedule a consultation today
With Ultra Femme 360, you can now improve your intimate well-being without surgery. To learn more about this non-invasive procedure or to find out if you're a good candidate, contact Cutis Medical Laser Clinics in Singapore today and schedule a consultation with our aesthetic doctor.