Aging is a fact of life.  Most of us notice the change in our skin's appearance when we hit our 30s. Brown spots, fine lines, sagging arm skin, and those wrinkles at the side of our eyes are all signs of aging.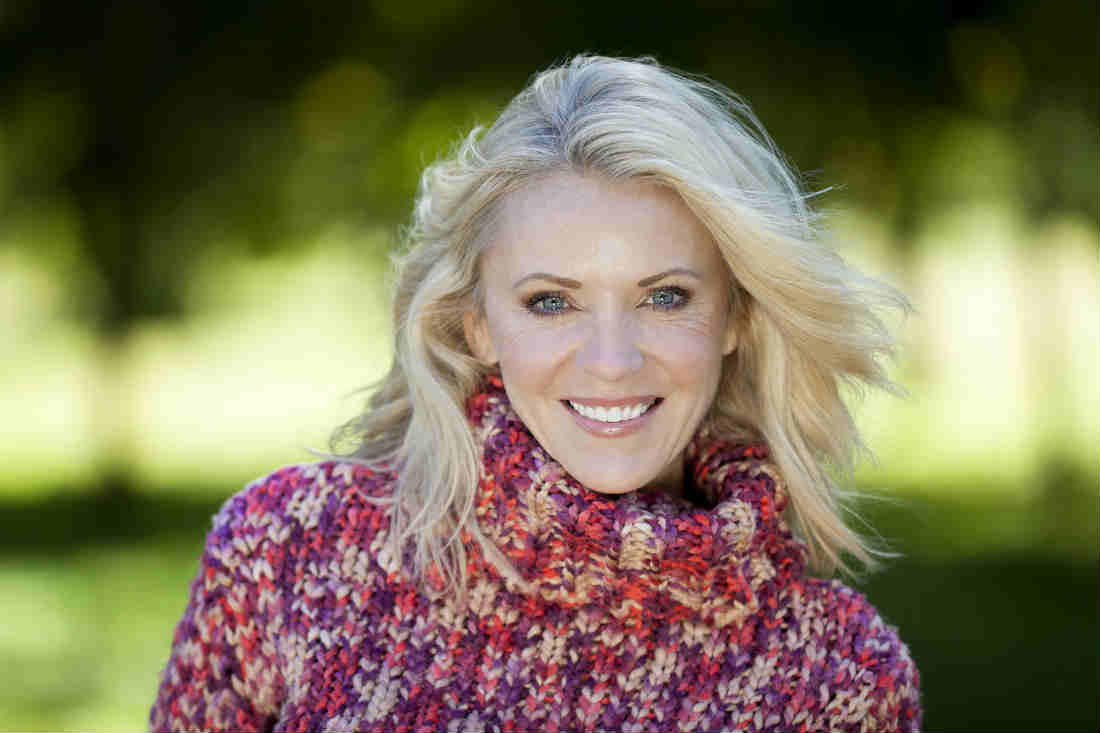 While we can't stop the aging clock from ticking, we can definitely slow down the aging process. You can look and feel great as you age.  There are a lot of things you can do to better care for your aging skin and body so that you will look younger for longer. Here's an effective master plan for graceful aging:
1. Slather on sunscreen and avoid overexposure to the sun.
Did you know that 80% of skin aging is caused by the sun? So if you want to keep your skin healthy and youthful, make sun protection part of your daily skincare routine.
To protect yourself from the damaging effects of the sun's UVA and UVB rays, skin specialists recommend wearing a broad spectrum sunscreen of at least SPF30 such as Oil Free Sunscreen Protection SPF30 on your face, neck, and other exposed areas before heading out, even on cloudy days.
Furthermore, wear protective clothing such as hats, sunglasses, and long-sleeved shirts during the hotter times of the year.  You can also wear mineral makeup such as glominerals and moisturizers with built in sun protection.
2. Get moving.
Exercise is as important as having an anti-aging skin care regime when it comes to aging gracefully. Those who lead active lifestyles are more likely to have glowing and youthful skin than those who do not.
Additionally, having a proper exercise routine will do wonders for your body.  Aside from lowering your risk from chronic illnesses, regular exercise aids in weight loss, improves muscle tone and strength, builds confidence, and enhances overall well-being.
Maintain a healthy diet. Optimum nutrition is vital to looking young. If you want to age gracefully, you should get better at providing your body the nourishment that it needs. Keep a balanced diet of mostly vegetables, lean proteins and healthy fat such as olive oil, avocados, walnuts, etc. Incorporate foods rich antioxidants and Omega 3 fatty acids in your meals and keep hydrated by drinking at least 2 liters of fluids a day.  Also, it's time to quit smoking and to avoid high intake of alcohol.
Keep a nighttime skin care routine. Your skin's needs mary vary as you grow older.  If you have mature and sagging skin, you might want to throw in a skin tightening product on top of your basic skin care routine.  For fine lines and crow's feet, use a wrinkle treatment cream that is recommended by your skin doctor Singapore such as Needles No More serum and Elastifirm Eye Cream.
3. Get enough rest and sleep.
Having adequate rest and sleep is key to aging gracefully. Sleep gives your body's cells enough time to regenerate and repair the damage caused by oxidation and other factors. Conversely, inadequate sleep hastens the aging process.
4.Smoothen out wrinkles and fine lines.
Two of the most visible signs of aging are fine lines and wrinkles. When your skin begins to lose its elasticity, lines and wrinkles appear and eventually deepen. To smoothen out these skin problems, aesthetic clinics recommend non-surgical wrinkle treatments such as dermal fillers and Botulinum Toxin (or more commonly known as Botox).
Dermal Fillers are injectable gels that helps to restore lost volume in the skin by "filling" it with a substance that can also be found in our body such as hyaluronic acid and calcium. Fillers effectively fill the nasolabial folds, improve eye bags and dark circles and adds volume to the cheekbones immediately resulting in a refresh and youthful look.  Besides from improving the appearance of sunken areas in the face, fillers can also plump up the lips, improve the shape and contour of the chin and nose bridge. What's even great about dermal filler is that the procedure can take as little as 30 minutes to an hour with no downtime.
Complimenting fillers is the popular wrinkle treatment known as Botox, the go-to procedure for the correction of wrinkles among men and women with mature skin. The treatment, which can be done at least 10 minutes, involves the injection of Botox into the muscles of the forehead and corners of the eyes to relax and smoothen wrinkles and frown lines. And just like dermal fillers, it requires no recovery time so you can enjoy a more relaxed and refreshed look as you go about your usual activities immediately after the procedure.
5.Lift and tighten sagging skin without surgery.
Having a naturally firmer and tighter chin and neck can make you look younger than your age. However, having dropping jowls and sagging neck can add years to your overall look.
Thanks to modern technology, surgical facelift is no longer the only option. Ultherapy and Titan Skin Tightening are two of the most advanced non-invasive skin treatments available today. Both treatments boost collagen production resulting in skin tightening and improved elasticity.
Ultherapy uses FDA-cleared ultrasound energy to penetrate the deep layers of the skin to stimulate collagen production that can tighten the neck, chin, and brow areas.  Titan Skin Tightening, on the other hand, compliments Ultherapy as it evenly distributes light energy into the deep dermis to build collagen wherein this heating can cause immediate collagen contraction resulting in tighter skin. After the procedure, new collagen growth results in further tightening with the improvement of lax skin, folds and lines.
Ultherapy and Titan are US FDA-approved skin tightening treatments and are both available atCutis Medical Laser Clinics and are often used in conjunction with each other to achieve optimum results.
In summary, graceful aging is only possible if we put an effort in taking care of ourselves not just for our outside appearance but also the inside.
But if you don't know where to start, consulting an experienced skin specialist to relieve you from the stress and confusion of which anti-aging skin care treatment is best for your concerns.
To learn more of which aesthetic treatment is suitable for you or whether you are a a good candidate for skin tightening procedures and laser skin treatments, contact Cutis Medical Laser Clinics today to schedule a consultation with Dr. Sylvia Ramirez, our Harvard-trained and US Board-certified skin specialist.
Tags: aesthetic clinics, skin tightening treatments, wrinkle treatment, fillers, ultherapy