Whatever worked for you in your 20s will not work as well in your 30s because aging skin loses its ability to repair and self-regenerate at a fast rate. If you were able to get away with little sleep and plenty of bad habits (alcohol, cigarettes, sugars) in your younger years, the same habits will show up in your face as you get older.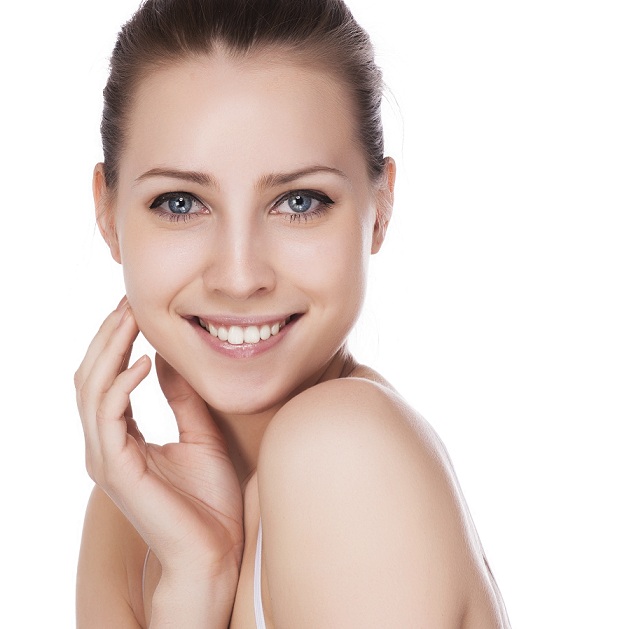 This is why it's important to make lifestyle changes and adjust your skin care routine as your skin undergoes changes itself. The good news? You can avoid dry, wrinkled and sagging skin which are the signs of looking older than your age. Instead, achieve a youthful, dewy glow well into old age once you know which skin care routine works best at certain stages in your life.
In Your 20s
At this age, your skin suffers more from neglect than from biological causes. Hard living (not wearing sunscreen, partying all night long, drinking and smoking) takes a toll on your skin, and you may start to see fine lines forming.
To undo some of the damage sustained by your skin during your carefree years, you need to start putting in place a sensible skin care regimen that will bring back your youthful radiance. Start with a gentle foaming wash such as Dr. Sylvia Skin Care medical-grade cleanser that will remove impurities and residue from makeup but won't dry out your skin.
These medical grade cleansers are among a holistic range of skin care products developed by Dr. Sylvia Ramirez, a renowned aesthetic doctor in Orchard area, Singapore, who uses evidence-based approaches to give her patients "confident beauty through science."
For dry skin, the Dermal Balancing Cleanser is more appropriate. At this age, you may still be fighting a long-running battle against acne. Dr. Sylvia's Purifying Aza Cleanser and Toner would help you minimize and control breakouts. Follow it up with Botanical Hydration Gel an oil free moisturizer that not only moisturizes acne-prone skin but also regulates normal sebum (oil) production.
To counteract the damage caused by all-night partying, apply a serum rich in antioxidants to minimize fine lines and textural changes to your skin, such as Dr. Sylvia's Vitamin C 20% Serum with Ferulic Acid. The various antioxidant actives found in this serum interact with one another on a deeper level to help you reclaim your youthful appearance.
In your 30s
It's at this age that you should start looking into face wrinkles treatment. Your 30s mark the start of sun damage showing up in the form of fine lines and hyperpigmentation. It's also at this age that you start losing collagen and elastin, two of the most important proteins that keep your skin firm and springy.
In your 20s, your skin sheds every 14 days. In your 30s, your skin naturally exfoliates every 35 days, which is why your 30s mark the start of your regular exfoliation. By removing dead skin cells, you can help your skin absorb skin care products better. Dr. Sylvia's Dermal Balancing Cleanser and Toner are perfect for use on mature skin.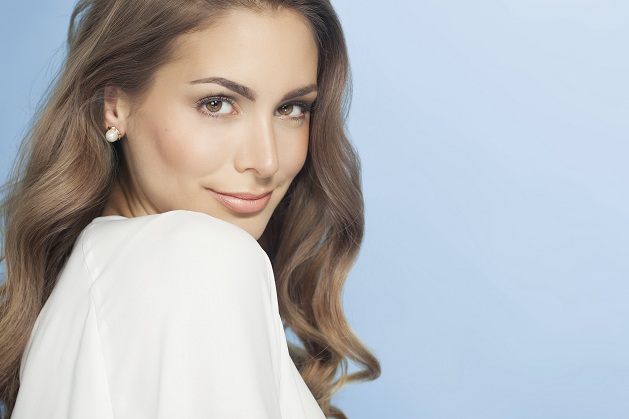 It's not too early to seriously consider skin tightening treatments and procedures at this stage. With so many non-surgical treatments available today, you don't have to go under the knife to erase a few years off your face.  Botulinum Toxin (or more commonly known as Botox) and Fillers are a few alternative for safe and effective skin rejuvenation. Botox removes wrinkles by relaxing wrinkles-causing muscles. On the other hand, Fillers are well-known to remove fine lines, nasolabial folds, eye bags and add volume to the cheeks, chin and even to increase the height of the nose bridge.
Eye wrinkles also start showing up, so it's at this stage that you should start using effective eye treatment, such as ElastiFirm Eye Cream and Serum. The former is a peptide-rich eye protection cream with Argireline, an active ingredient that works similarly like Botox to pump up and firm and reduce wrinkles. The latter is a more potent eye serum that also has Argireline combined with Sqisandryl, an active ingredient that improves the skin's resiliency and elasticity.
Besides from fillers that can improve the look of dark circles and eye bags, Dark Circles No More eye treatment also reduces darkness under the eyes by targeting the accumulation of melanin and heme (broken down blood pigment).
Sun protection remains critical at this stage as it was in your 20s. Use sunscreen that is at least SPF 15 and broad spectrum. Some sunscreens come with titanium dioxide that provides physical block against UV rays. They are worth looking into as they reflect light away from the skin in the same way that a mirror does. Dr. Sylvia's Oil Free Sun Protection SPF 30 contains titanium dioxide.
In your 40s
As your estrogen levels taper, your skin becomes drier. It's during this time that expression lines around your mouth, eyes and brows are beginning to be more prominent, which is why it's important to add collagen-building ingredients in your aging face treatment after the cleanser-toner-moisturizer regimen that you were used to in your 20s.
Fibroblast Growth Factor Serum will help you look 10 years younger: It's formulated with clinically-proven plant stem cells known for delaying collagen loss while reactivating collagen to boost skin density, enhance texture, and improve firmness.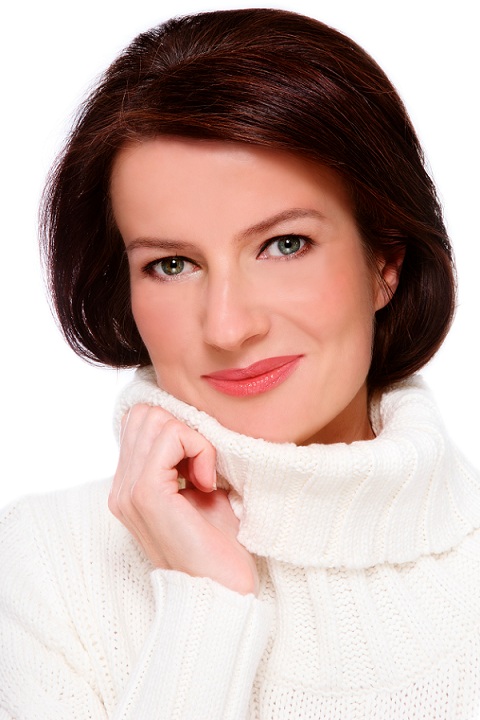 The Ultherapy treatment is also beneficial as it lifts and tightens sagging skin in the face, neck and decolletage by using safe ultrasound energy in the deeper layer of the skin stimulating collagen buildup without downtime. Ultherapy can also be combined with Titan, a light procedure that also stimulates collagen and tightens the skin , that will further lift and firm your skin.
Besides from Ultherapy and Titan, other face lifting treatments you can take advantage of is Silhouette Soft. Silhouette Soft uses absorbable thread that is inserted into the sagging skin to lift up and contour the area. This is a thread lift procedure that has been shown to improve the brows, cheeks, jaws and neck. There is little to no downtime, and the lifting results can be immediate.
If you haven't already, it's not yet too late to quit smoking, get enough sleep, and put on sunscreen whether there are clouds or not.
In your 50s
Loss of tone is your biggest concern at this stage. For women, they may have already stopped menstruating, and this makes life all the more difficult for the skin. Because volume loss of the skin (especially of the face) often accompanies menopause, a volumizing serum like Needles No More may be better suited to your needs at this stage. This serum contains Neodermyl that acts as a "needle-free" collagen and elastin filler to help restore volume in your cheeks.
For upper face wrinkles, there is always Botox that you can easily sign up for in a medical aesthetic clinic to help address crow's feet and "angry 11." Lower face volume loss can be addressed by a filler doctor in Singapore using Juvederm and Restylane to help minimize the appearance of nasolabial folds and 'marionette' lines.
Other options are Ultherapy and Titan combination. Ultherapy uses safe ultrasound energy to lift up brows, sculpt the jowls, and firm up the skin of the neck while Titan uses infrared light energy that also stimulates collagen and targets sagging skin in the neck area.
At this age, cleaning up your diet and getting into regular exercise may not quickly reflect in your face, but it will help you achieve an over-all well-being that will show in the radiance of your skin.