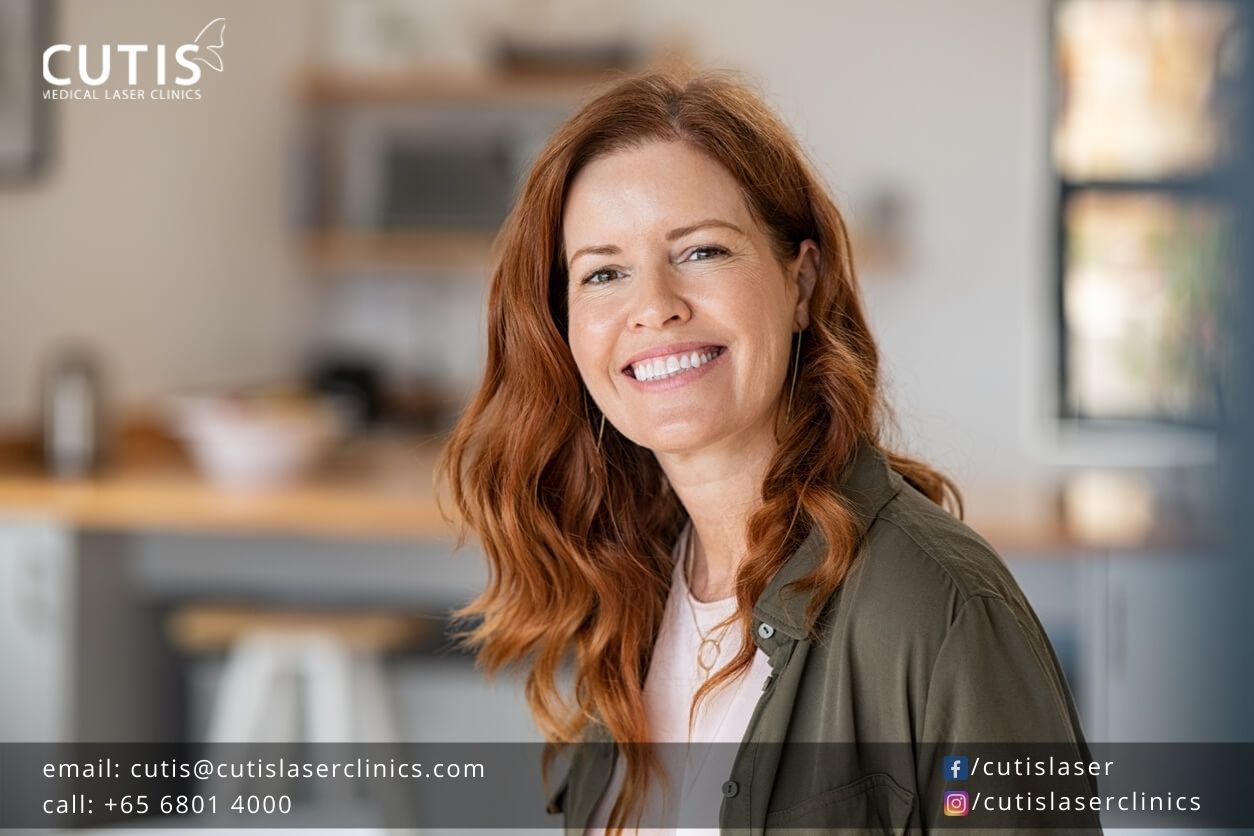 Aging is a natural irreversible process that will affect your body and organs, including how your skin looks and feels. The decline of collagen is a major concern, as this can contribute to wrinkles, sagging, and loss of elasticity. Sebum production also slows down with aging and this can make skin appear dry or dehydrated. The good news is you can always stride into your older years with more confidence by focusing on your lifestyle. Certain products and aesthetic treatments can help, and there is no shame in undergoing procedures to complement how you feel on the inside. Below are a few things that can help you age with more confidence.
Quit smoking
Smoking is one of the worst things you can do to your skin and overall health. It inhibits blood flow to your skin, which then prevents it from getting oxygen and essential nutrients. The habit also speeds up the aging process, as it damages both collagen and elastin. It can lead to premature wrinkling, sagging, and sallow complexion. 
Kicking the habit is the best thing you can do for your skin and health. This stops further damage and wrinkling, as well as give your lungs time to repair. Read our previous post to find out how smoking can take a toll on your skin and health. 
Load up on antioxidants
Antioxidants neutralize free radicals, which is known to cause oxidative stress and skin damage. Oxidative stress triggers cell damage and negatively affects the production of collagen in the skin. Antioxidants are present in fruits and vegetables, as well as skin care products like creams and serums. 
Here are some foods rich in antioxidants:
Blueberries

Goji berries

Strawberries

Kale 

Spinach

Orange vegetables (carrots, sweet potatoes, acorn squash)

Red cabbage 

Dark chocolate
Get moving
Regular exercise doesn't just keep you fit and elevate your mood. It can also keep your skin healthy by boosting your circulation, which helps deliver oxygen and nutrients to the skin. There is also the benefit of promoting new skin cells and collagen production, which is helpful in promoting younger-looking skin. 
Simple activities like walking or taking the stairs daily can help. You can also take advantage of some exercise videos online, but be sure to only engage in routines that are suitable for your fitness level. You can also consult your healthcare provider for some recommendations.
Take it easy with makeup
There is nothing wrong with using makeup at an older age. You should know, however, that some cosmetic products may have harsh chemicals and ingredients that can damage your skin. Don't make concealers and foundations your only solution in hiding lines and wrinkles; you should also consider anti-aging serums.
Moisturizers also do a wonderful job in keeping your skin looking hydrated and healthy. The right formula can go a long way in promoting younger-looking skin. It can help brighten your complexion and nourish your skin, as well as minimize the appearance of fine lines. 
Get enough sleep to age with more confidence
Your body and skin go into reparative and recuperative mode while you sleep. It enables the skin to recover from the daytime stressors, giving it a break from UV damage and pollution. Your body, furthermore, makes more collagen while you doze off, which helps keep the skin appear firm and supple. 
You may also be glad to know that sleep reduces your cortisol or stress hormones, which helps relieve stress. The skin, moreover, is receptive to the active ingredients in your skin care products at night. Read our previous post for 7 tips on getting beauty sleep. 
Consider aesthetic treatments
If you don't want to go under the knife but are looking for ways to look more refreshed and youthful, you may consider nonsurgical aesthetic treatments. Here at Cutis Medical Laser Clinics in Singapore, we have a number of procedures that can help deal with signs of aging. These include:
Profhilo™ Bioremodelling – a bioremodelling injectable that is made of 100% pure hyaluronic acid. It can treat skin aging, improve skin hydration, and stimulate collagen production.
BOTOX®

– an FDA-cleared

anti-wrinkle

injectable for reducing the appearance of fine lines and wrinkles. It temporarily paralyzes the muscles to soften and relax the wrinkles.

Ultherapy®

– uses time-tested focused ultrasound energy to non-invasively lift and

tighten skin

on the face, neck, and chest.

BTL® Exilis Ultra 360™

– combines monopolar radiofrequency and ultrasound energies to address face and body concerns. It can

tighten skin

, reduce wrinkles, reduce fat cells, and promote collagen production. 

RADIESSE®

– composed of CaHA microspheres that can be used for restoring volume loss, smoothing moderate to severe wrinkles and folds, and defining facial contours. It is also a bio-stimulator that stimulates the body to produce its own collagen. 
Schedule a consultation today 
Mind your habits and consider aesthetic procedures to age with more confidence. Contact Cutis Medical Laser Clinics in Singapore and schedule a consultation with one of our aesthetic doctors to learn more about nonsurgical procedures for looking more youthful.