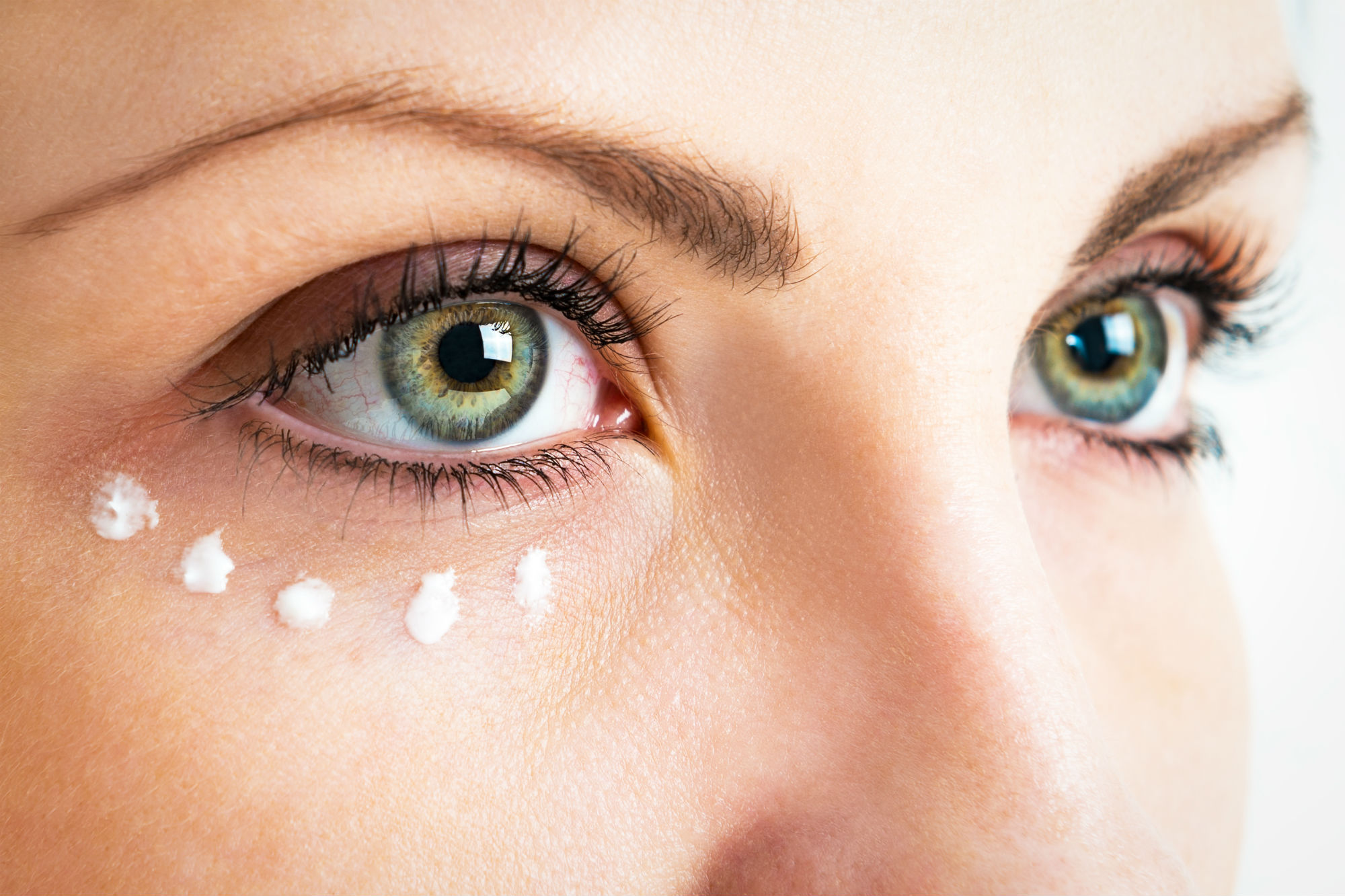 A full night of sleep is no longer enough to eliminate those dark circles under your eyes. While a good sleep may help reduce the puffiness on your eyes, but it will take more than that to brighten up your dark circles.
The main reason is because dark under eye circles are caused by several factors which may include any of the following:
Your genetics often play a part, if your parents have dark under eye circles then there is a possibility that you will have it too.
Your age is another factor as the skin becomes thinner and loses collagen over time. This causes skin laxity or loose skin which may form a "tear trough" or a sunken area under the eyes.
Pigmentation or depositions of pigments from fine blood vessels that spreads under the skin giving a darker purple tint.
Seasonal allergies are also an issue for many people, as they trigger the release of histamines in the body, causing swelling and inflaming the blood vessels.
Identifying the main cause is the key in removing dark circles and achieving a well-rested look. The treatments may range from prescription creams to brighten dark pigmentation, to a laser procedure to remove blood deposits, to injectables to fill in sunken areas around the eyes.
If you're bothered with dark circles, you may want to consider these four effective treatments that can help eliminate dark circles and brighten up your under-eye area.
1. Prescription Skin Lightening Obagi Clear #3
Obagi is a safe and professional skin care brand that offers quality products that can address different skin concerns. It offers safe and effective lightening products to treat pigmentation and other spots in the skin using prescription strength of 4% hydroquinone, a well-known and safe skin-lightening ingredient that can be used at home.
However, Obagi Clear can only be used with a prescription from your aesthetic doctor and with consistent supervision and follow up to make sure that your skin is reacting well to the product.
It is best to consult an aesthetic doctor in Singapore to learn more about Obagi's skin lightening products and to know if it is suitable to help get rid of your dark circles.
2. Laser Genesis
Laser Genesis is an innovative laser treatment that helps promote vibrant and healthy looking skin. It uses FDA-cleared laser technology to target and remove tiny veins under the eye, tighten the area and stimulate new collagen.
Laser Genesis is also safe and effective to treat uneven skin texture, reduce wrinkles, minimize large pores, and reduce diffuse redness and scars.
During the procedure, it is normal to feel a gentle warming of the skin's surface as the handpiece is moved back and forth above (about 1/2 inch) your skin. This is usually described as relaxing and therapeutic. You can then immediately return to your normal routine, but be sure to use sunscreen when participating in outdoor activities.
After each treatment, you can expect to see subtle yet consistent results in your eye area, without any unwanted side effects like bruising or irritation. The full results can only be seen after 5 sessions.
Rest assured that the procedure is performed in a relaxed comfortable manner without the use of topical gel or anesthetics.
3. Eye Fillers
While facial fillers are commonly used for smoothing out the skin by filling in fine lines and wrinkles, it can also work well in minimizing the appearance of eye bags and dark circles.
Eye fillers are injectable gels that work by restoring the loss of volume in the tear trough to reduce the sunkenness of the eye area. It's a safe and effective way to reduce dark circles without surgery or downtime.
What's even great about eye fillers is that you will see the improvement immediately but the full results can be seen after two weeks when the filler is fully blended on your skin.
The common side effects of fillers are bruising, swelling and redness in the injection site. Make sure to avoid taking any fish oil or any anti-inflammatory medication, such as ibuprofen as these agents may increase bruising and bleeding of the injection site.
At Cutis Laser Clinics in Singapore, we use different types of fillers that can get rid of your dark circles while restoring the skin's youthfulness and elasticity.
We have dermal fillers made from hyaluronic acid (HA), which is naturally present in the body. Juvederm is a well-known brand of HA-based filler that is safely used to improve the appearance of eye bags, fine lines, and nasolabial folds. It can also fill the lips, restore the volume of cheeks, and increase the height of the nose bridge, with results that can last from nine to 12 months.
We also have fillers made from calcium-based microspheres, which are the same calcium minerals found in the body. Radiesse is one popular type of this filler, which can plump and restore volume loss to give you a refreshed appearance. It can also be used to add volume to the cheeks and fill in fine lines and nasolabial folds, with effects that can last for 12 months.
4. Pearl Procedure
For an overall skin rejuvenation, you may be surprised on how safe yet powerful this laser treatment can be. Besides from reducing dark eye circles, Pearl can also treat wrinkles and sun damage giving you a brighter skin and a well-rested look.
Cutera Pearl Resurfacing is a FDA-cleared non-surgical skin treatment that can help you achieve clearer and healthier skin, with  "pearl-like glow". It is specifically designed as a solution for a number of skin issues, including wrinkles, sun damage, and hyperpigmentation.
This procedure works by treating skin's top layer using pulses of light in a pre-selected pattern. You can be assured that this laser procedure is safe even along the eyes.
The laser then delivers heat to the deeper tissues to help generate collagen production.
The skin will immediately form a natural protective dressing that will then peel off after three to five days. This will reveal a brighter, vibrant, and more radiant skin with reduced fine lines and pigmentation on the eyes.
After the treatment, it is normal to experience some redness and peeling off the skin. It is best not to rub or pick your skin to avoid irritation during the healing process. You are also advised to stay out the sun or wear a protection like a hat when going out.
Schedule a Consultation
Since there are several reasons in having dark under eye circles, the first step is to identify the main cause to determine which of these treatments are suitable for you.
In Cutis Laser Clinics, we start with a computerized skin analysis to see the underlying problems of the skin that are sometimes not visible to the naked eyes. Our Harvard-trained aesthetic doctor, Dr. Sylvia Ramirez, will then create a treatment plan personalized to your needs and concerns.
If you are ready to say goodbye to dark, tired-looking eyes, contact Cutis Laser Clinics in Singapore today and schedule a consultation with Dr. Sylvia Ramirez, to find out which treatment is right for you.
Tags: Aesthetic Clinic in Singapore, Dark Circles Treatments, Facial Fillers, Pearl Procedure, Laser Genesis