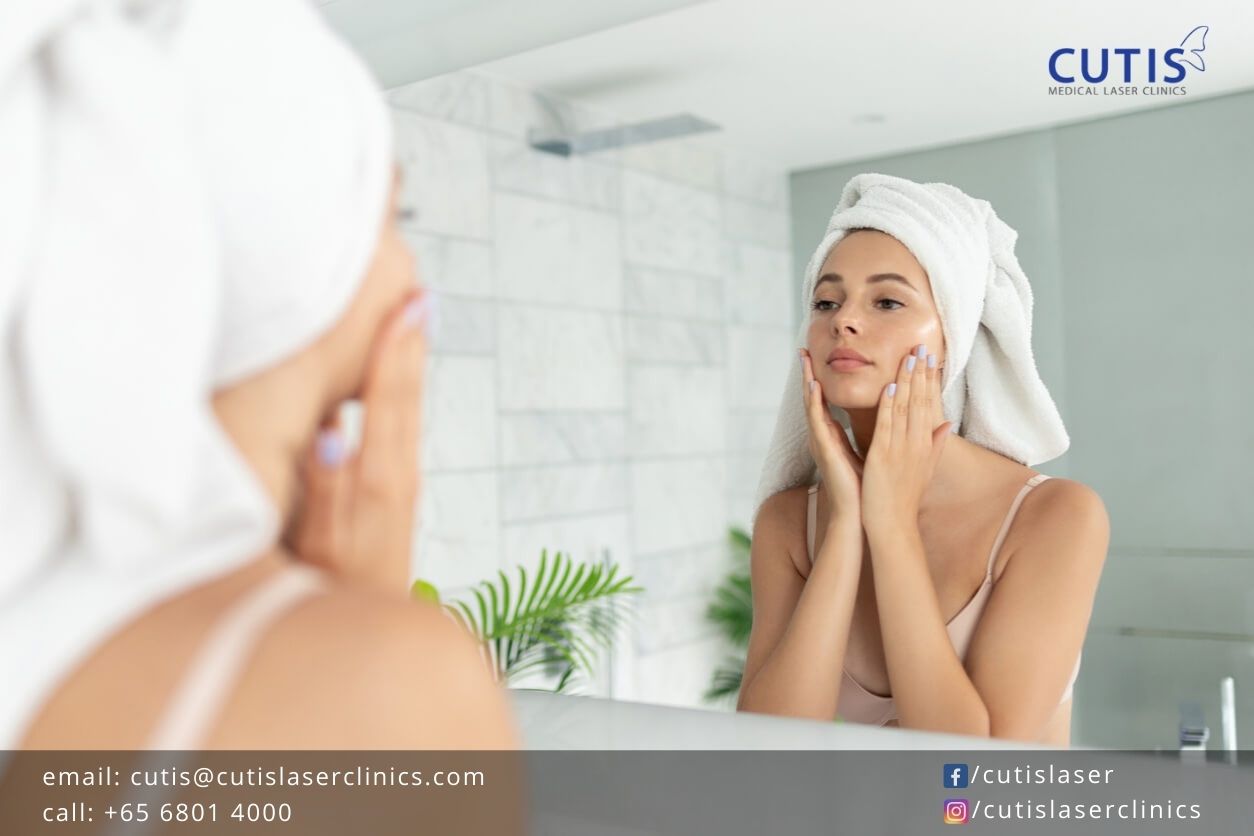 Proper makeup layering is not the only key to getting a flawless-looking skin or coverage. Apart from having a clean base for makeup application, your face also needs to be moisturized to create a smooth and even canvas. Doing so can lead to better application and longer lasting makeup.
Read on and learn why you shouldn't skip moisturizer before applying makeup.
Smooths skin's surface
If you want your skin to have a more polished or smoother appearance, apply moisturizer under your makeup. Cosmetic products like concealers or foundations can look better when they go on easily and smoothly. Also, a smooth base allows for an even application that will help the makeup last longer.
Avoids creasing and cakiness
Makeup sticks to dry skin and settles into fine lines. This can then lead to a cakey foundation or makeup that also looks flaky or uneven. You can keep this from happening by making sure your base (or face) is hydrated. Moisturizing under makeup can also help combat skin dullness. 
Balances moisture and regulates oil
Excess oil dissolves makeup faster, which can then leave you with a shiny and oily face later in the day. Moisturizing before putting on your makeup can help with this, as it regulates oil production and keeps makeup from dissolving faster. Just be sure to use a lightweight moisturizer. Choose a product formulated with aloe vera or hyaluronic acid. 
The product we recommend
At Cutis Laser Clinics, we have the Deep Hydrating Moisturizer from Dr. Sylvia Skin Care. It strengthens and rehydrates the skin without the use of oil-based ingredients. This then makes it an ideal choice for those with oily or acne-prone skin types. It can restore moisture without clogging your pores or triggering breakouts.
Our Deep Hydrating Moisturizer also contains seaweed extract and hyaluronic acid to provide the skin with high levels of hydration. Both ingredients work together to provide moisture needed for healthy skin. This formula also helps strengthen the skin's epidermal barrier to provide water-locking benefits. 
Before and after moisturizing
Wash your face first – Moisturizing is the key to smooth and even application, but it is also important to start with a clean base. Make sure to wash your face first before applying anything to remove dirt, makeup and excess oil. Use a gentle cleanser or a face wash that is right for your skin type.
Think about exfoliating – You can also benefit from exfoliating to slough away dead skin cells. As makeup products tend to attach or stick to dry skin and dull surface cells, exfoliation can smooth your skin for even application. Dermatologists recommend gently exfoliating your face two to three times a week. 
Start with primer – After cleansing, exfoliating, and hydrating your face, apply a primer. Priming is often overlooked or ignored, but this step helps smooth skin and blurs out blemishes and imperfections. Primers serve as a base foundation for your makeup and help it stay on longer. 
It is also a good idea to apply an eyeshadow primer if you're planning to wear eye makeup. This enables smoother application and helps the eye makeup last longer. An eye primer, furthermore, keeps the makeup in place and prevents it from creasing. 
Cutis Laser Clinics in Singapore offers medical-grade skin products such as face moisturizers, cleansers, and face serums. Explore our website for more skin care tips and product/treatment recommendations. You can also contact our clinic and book a consultation with our aesthetic doctor to start your journey to glowing skin.