Good skin care habits are not enough to solve your skin woes or bring back your youthful glow. In many cases, you can benefit from undergoing an aesthetic procedure or a combination of two treatments. Laser Genesis and Dermapen Microneedling can be combined to improve your overall skin tone and quality.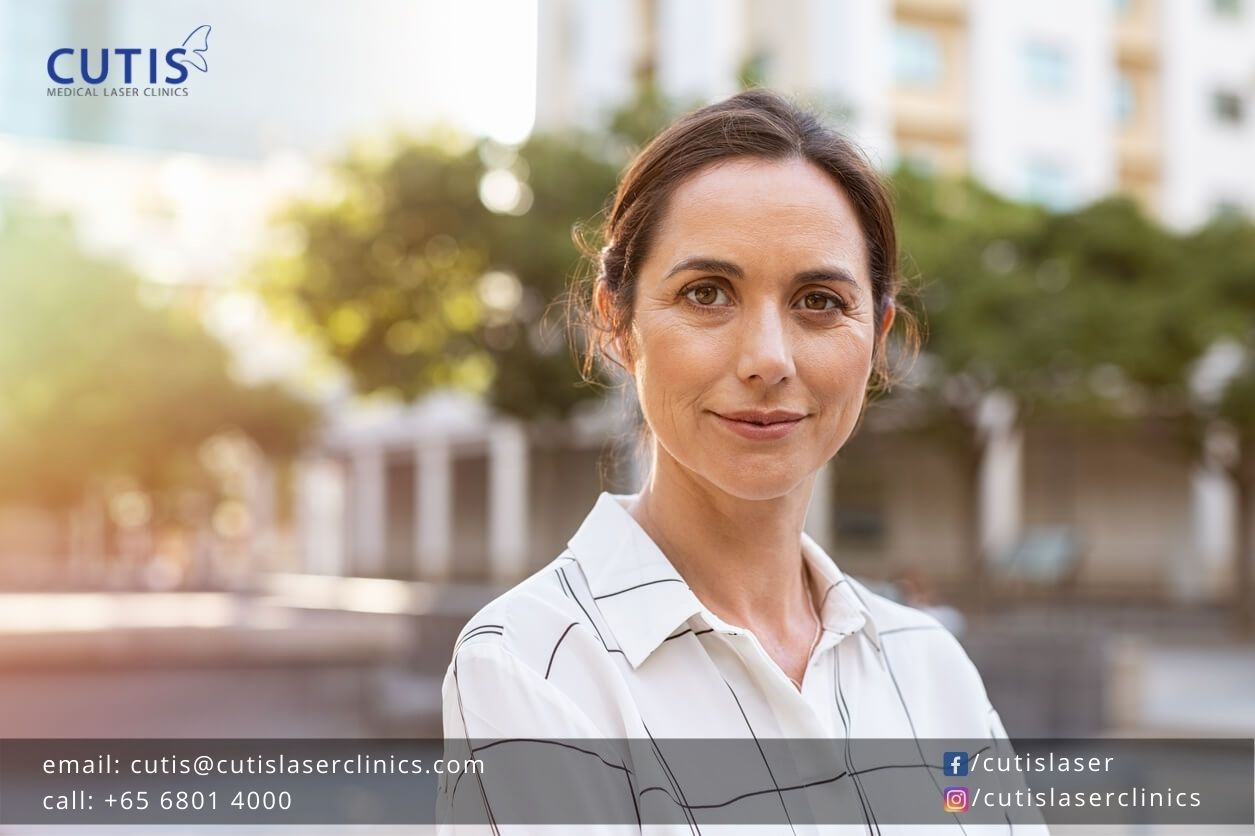 If you're thinking of undergoing one or both treatments, continue reading to learn what you can expect from each one. 
Laser Genesis Skin Therapy
As its name suggests, Laser Genesis is a laser skin treatment that can address a  number of skin concerns. It can reduce enlarged pores, treat scars, reduce wrinkles, and correct redness and sun damage. Laser Genesis can also improve skin texture by promoting skin healing and stimulating collagen.
How it works: The procedure uses a specialized handpiece that warms the top layers of the skin. It is slowly moved back and forth over the area of concern, with the gentle heat boosting collagen formation. The new collagen can then tighten the area, plump up the skin, and improve skin texture. 
What results can you expect: You may be able to notice subtle yet consistent results after each session, without unwanted side effects like bruising or skin irritation. The results – glowing skin and smaller pores – are expected to last for about a year.
Is Laser Genesis painful: Many patients find the treatment soothing and pleasant with zero discomfort. It has no downtime and patients  can return to their usual routine after the procedure. It is advisable, however, to use a broad-spectrum sunscreen before going out in the sun. 
Microneedling (Dermapen 4)
Dermapen is the most widely used microneedling system worldwide and Dermapen 4 is an upgraded version with new and improved features. It can solve a number of skin woes and give your skin a rejuvenated appearance. It can improve skin tone and texture, minimize pore size and signs of aging, and improve acne and body scars. 
How it works: Dermapen microneedling works by creating miniscule needle punctures in the top layer of the skin. The device precisely controls these needle pricks, causing micro-trauma and inducing an immune response in the skin. It results in the creation of new and healthy collagen.
The new Dermapen has increased power and speed to vertically pierce the skin. It has 16 microscopic needles and can deliver up to 1920 holes per second. This helps in providing faster results and quicker wound healing process.
What results can you expect: You may be able to see improvements after just the first treatment. Significant results, however, are more visible after three to six sessions, scheduled two to eight weeks apart. You can also expect continued improvement in your skin's condition over 6 to 12 months with several treatments..
Is Dermapen microneedling painful: Dermapen 4 is virtually pain-free and the most comfortable microneedling device/treatment available. It also features AOVN4 Technology, which ensures that patients are at ease and more comfortable. No numbing agent or cream is also required.
Combining Laser Genesis and Dermapen Microneedling
You can do each treatment separately, but you can also combine them for best results. An innovative laser skin therapy like Laser Genesis can treat redness and sun damage, correct uneven skin texture, and treat scars. Dermapen 4, on the other hand, minimizes lines and wrinkles, treats scars and stretch marks, and improves skin tone and texture.
Both reduce pore size and encourage the production of collagen, which is beneficial in improving the overall quality of the skin. A consultation with an aesthetic doctor can help you learn more about the benefits of each treatment and determine if combining both can help solve your skin concerns.
Schedule a consultation today
Say hello to healthy and better skin with Laser Genesis and microneedling. Contact Cutis Medical Laser Clinics in Singapore today and schedule a consultation with our aesthetic doctor to discuss the different treatment options for your cosmetic needs.