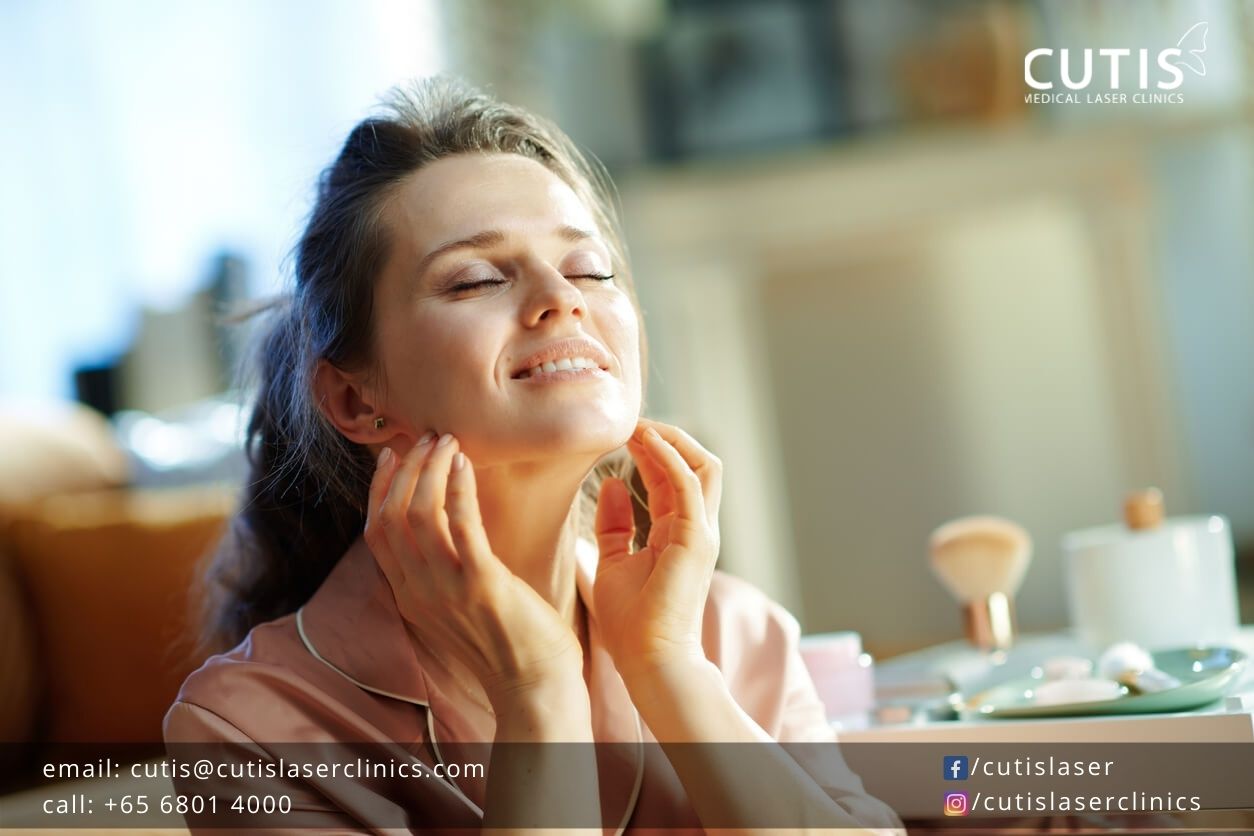 Peptides are one anti-aging ingredient that does amazing things for your skin. These shorter chains of amino acids serve as building blocks for essential protein in the skin, collagen and elastin. They offer a boost to your topical skin care products and provide anti-aging benefits like improving lines and wrinkles.
Not all peptides are created equal
A number of skin care products in the market now contain peptides. If you want to reap the rewards of this ingredient, stick with products that are not easily washed off the face. Compared to cleansers, serums and moisturizers are better, as they stay on the skin and not immediately washed off.
There are also different types of peptides and each one offers specific skin care benefits. Signal peptides, for instance, deliver messages to the skin to promote the production of essential proteins. There are also carrier peptides that send minerals to the skin to boost collagen production and neurotransmitter peptides that can smooth the appearance of wrinkles. 
If you're thinking of adding a peptide-infused product into your skin care regimen, here are some of the benefits you might enjoy. 
Reduce the appearance of lines and wrinkles
Neurotransmitter peptides have smoothing or Botox-like effects that can relax the appearance of wrinkles. These peptides work by temporarily relaxing the facial muscles and blocking the communication within the nerve and the muscles. This helps prevent the contractions that cause wrinkle formation. 
Stimulate collagen production
Another type of peptides called signal peptides assist in boosting collagen production. Peptides can penetrate the skin's top layers, sending signals to the cells to create more collagen and other essential proteins. This helps in increasing the firmness and suppleness of your skin.
Boost skin's hydration
This is especially true for peptide-infused products with hyaluronic acid (HA) and other vitamins. HA is a clear, jelly-like substance (or molecule) that is naturally found in the body. Anti-aging products with HA can plump up the skin, as well as help reduce the appearance of fine lines and wrinkles. 
What we recommend
At Cutis Laser Clinics in Singapore, we have the Multi Peptide Essence, which is an expert formulation that contains powerful peptides. It can combat the visual signs of aging, as well as nourish and hydrate the skin. 
This product also contains a combination of hyaluronic acid and seaweed extract. This infuses the skin with a boost of hydration and helps ensure the maximum delivery of the potent peptides. It also offers an additional benefit of plumping up the appearance of fine lines and wrinkles.
You may be glad to know that every ingredient in our Multi Peptide Essence is used in its most effective form. Each was chosen for its ability to affect real results within the skin. This anti-aging serum, furthermore, is suitable for all skin types. Other reasons to love this formulation include:
Increases the appearance of skin elasticity

Hydrates and nourishes the skin 

Improves the appearance of fine lines and wrinkles

Smooths, firms, and plumps the look of the skin
Peptides are a good addition in your anti-aging skin care, but you shouldn't solely rely on it to combat signs of aging. It is also important to adopt a healthy lifestyle, which includes getting enough sleep, eating a balanced diet, exercising daily, and minimizing stress. Others things that can help include:
Avoid unprotected and overexposure to the sun. 

Wear a

broad-spectrum sunscreen

daily, even on cloudy days.

Limit your alcohol consumption. 

If you smoke, quit. 

Avoid the use of products with harsh ingredients. 

Consider anti-aging aesthetic treatments like

Botox

,

dermal fillers

, and

Ultherapy

.
Cutis Laser Clinics in Singapore offers medical-grade skin care products and nonsurgical aesthetic treatments. Feel free to contact our clinic today and schedule a consultation with our aesthetic doctors for product and treatment recommendations.