Tired of looking in the mirror and seeing dark colored patches on your skin? You're not alone. More than 200,000 people suffer from melasma each year in the U.S while 40% of Asian women is affected by it. Also known as chloasma, melasma typically causes brown or gray-brown blotches to appear on the forehead, nose, cheeks, and chin.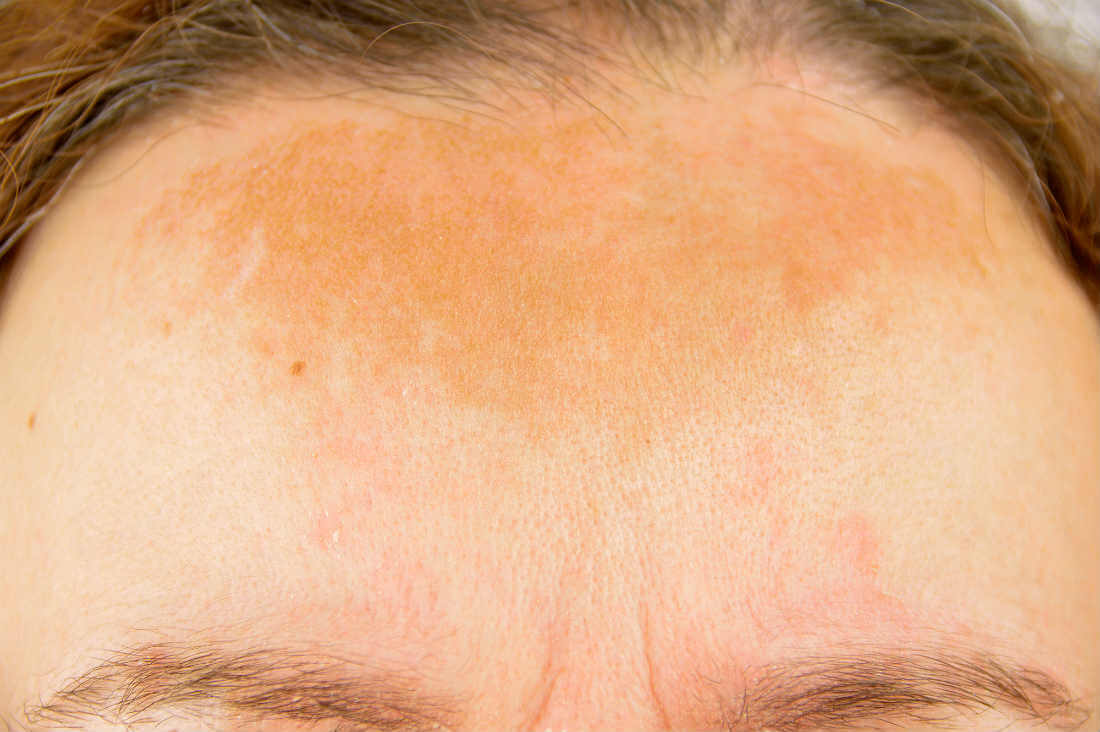 The condition is fairly common in pregnant women due to hormonal changes but can also be caused by other factors, such as excess sun exposure. While you can't always prevent melasma, you can treat it with the right skin care procedures.
At the Cutis Aesthetic Clinic in Singapore, we provide several treatment options for melasma.
Skin Lightening Creams
Conventional treatments for melasma include topical skin lightening products. In our Dr. Sylvia's Advanced Clear Skin Program, you'll find clinically-proven skin whitening products on the market.
After the cleanser and toner, the program includes a Skin Lightener. The Skin Lightener contains 4 percent hydroquinone (safe lightening agent) designed to correct unwanted pigmentation at the top layer of the skin such as freckles, age spots, melasma, and other unwanted areas of hyperpigmentation.
Next in the program is the Exfoliator Forte. This product helps to improve skin texture while maintaining all-around clearer skin. It contains 14 percent alpha-hydroxy acid (AHA) which has been used for centuries for skin rejuvenation.
The final step in Dr. Sylvia's Advanced Skin Care Program is the Balancer. The Balancer contains 4 percent hydroquinone to treat the deeper layer of the skin reducing the appearance of liver spots, age spots, and melasma.
As our skin lightening cream program contains 4% hydroquinone, it can only be used with a consultation and prescription from Dr. Sylvia Ramirez, our Harvard-trained and US Board Certified doctor.
Non-Invasive Skin Lightening Treatments
Today, there are several amazing hyperpigmentation treatment procedures designed specifically to target skin problems such as redness, sun damage, and melasma.
At the Cutis Laser Clinics, we offer effective and FDA-cleared treatment options including LimeLight IPL treatment and Pearl Resurfacing procedure.
Cutera LimeLight IPL
The Cutera LimeLight is a non-invasive IPL treatment that delivers pulses of light to the face, neck, or décolleté that draws out brown spots from the skin which will fall off after a few days. This skin lightening treatment works to reduce redness and dark spots on skin for a clearer, brighter complexion.
Cutera Pearl Resurfacing
Another effective melasma treatment is the Cutera Pearl procedure. This cutting-edge laser technology reduces wrinkles, solar damage, and uneven texture resulting in a healthier skin with a "pearly" glow.
During the procedure, the top layer of skin is treated with laser pulses which send heat to deeper layers of skin stimulating collagen and removing portions of the epidermis (top layer of the skin). The results can be seen within a week. In addition to removing melasma, the procedure can be used on acne scars, fine lines and folds, and hypertropic or raised scars.
Other Preventive Tips
Even with effective pigmentation treatment, melasma can be a chronic issue. To help manage this condition, talk to your doctor about certain medications that could be contributing to the problem, such as birth control pills.
You'll also want to protect your skin and prevent further sun damage by applying a broad spectrum sunscreen (such as Oil Free Sun Protection SPF30) before going outdoors. As melasma most often affects the skin on the face, wear sunglasses and a wide-brimmed hat to provide your face with extra protection.
To know if you are a good candidate for our melasma treatments and skin brightening treatments mentioned above, please contact us to schedule a consultation with Dr. Sylvia Ramirez, our US Board Certified skin specialist.
Tags: skin specialist, melasma treatment, limelight facial, pearl resurfacing, skin lightener 3, exfoliator forte 4, balancer 5