Loss of collagen is not just a function of age. And it's no longer just a concern limited to the face. For women of child-bearing age and who have given birth naturally, repeated trauma to the vagina can lead to loss of vaginal collagen and sexual sensation.
But unlike their mothers, women of today no longer have to silently endure the consequences of vaginal laxity: Non-surgical vagina tightening treatments offer exciting results to put women in control again of addressing issues like sex after childbirth.
Why Kegel Exercises Won't Work for Vaginal Laxity
The trauma that the vaginal walls go through during natural childbirth can stretch the pelvic floor, a group of muscles at the base of your abdomen attached to your pelvis, depending on the size of the baby, the length of labor, and even your genes. While the vagina is a very resilient organ and will spring back into shape close to pre-childbirth form, repeated trauma can leave women feeling loose down there.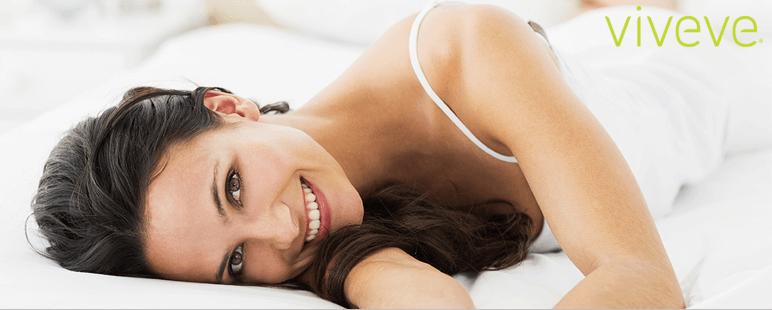 Kegel exercises have long been suggested to keep the pelvic floor elastic.  But Kegel exercises do not address the underlying vaginal collagen that not only degrades as the woman ages but also gets further stretched out with consequent childbirths. Because this sensitive topic is often not addressed in consultations, many women feel at a loss when trying to find alternative vaginal laxity treatment on their own.
One shortcoming of Kegel exercises is that it does not target the vaginal opening and the collagen underlying the vaginal walls. So while women may have strong pelvic floor muscles (minimizing those urine leaks when sneezing), they may still feel lacking vaginal tightness that interferes with achieving sexual sensation close to pre-childbirth levels. After all, sensation arises from being sensitive to penile friction. If the vaginal walls are slack, there might not be enough friction to create pleasurable sensation.
Vaginoplasty Does Not Improve Sexual Sensitivity
In the past, a vaginoplasty procedure, or the surgical reconstruction of the vagina, is the only recourse women have to address laxity. Unfortunately, vaginoplasty does not improve sensitivity, a claim made by some surgeons but disputed by the American College of Obstetricians and Gynecologists. So while vaginoplasty can improve the genitals cosmetically, it may not help women achieve sexual sensation to near pre-childbirth levels.
With the risks involved in surgery, women can now choose Viveve, a safer and non-invasive vaginal tightening procedure using radio frequency technology to tighten the tissues around the vaginal opening.
What is Viveve System for Vaginal Laxity?
The treatment is conducted in an aesthetic laser clinic using a device about the size of a thumb inserted into the introitus (vaginal opening), and rotated around it to gently heat and cool the tissue beneath. This cycle of cooling and heating triggers the body's natural regenerative process, leading to new and stronger collagen without incisions, tissue ablation, anesthesia, or potential damage to nerves.
Viveve is gaining ground in laser clinics in Singapore because of its lack of downtime and its measurable effects long after the treatment has been completed. In two prospective trials for Viveve conducted in the United States and Japan, sexual function and vaginal tightness were found to have improved significantly to pre-childbirth levels, and was experienced by patients up to 12 months post-treatment.
Save
Save
Save