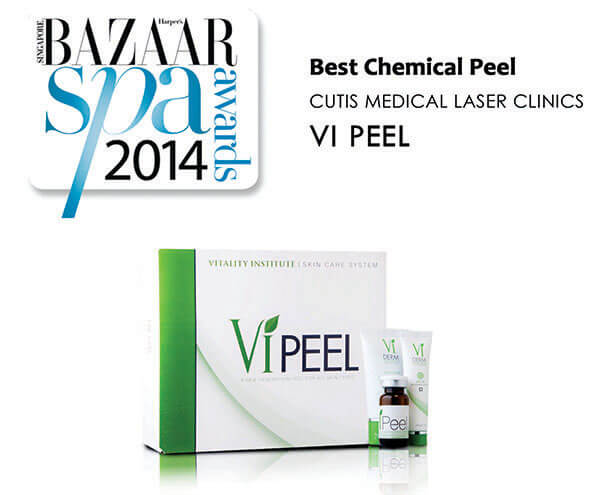 Safe for All Skin Types
VI Peel awarded as Best Chemical Peel because of it's unique formulation that provides a deeper and more effective result than traditional chemical peels and yet it is safe for individuals with all types of skin (including those with very dark complexions).
VI Peel's special formulation which is designed to improve skin tone, texture and clarity of the skin; reduce or eliminate age spots, freckles, and hyper-pigmentation, soften lines and wrinkles; clear acne skin conditions; reduce or eliminate acne scars; and stimulate the production of collagen, for firmer, more youthful skin.
The VI Peel is recommended for its synergistic blend of powerful ingredients that is said to be suitable for all skin types. There's minimal pain involved, takes all of 15 minutes and skin emerges significantly more radiant and with an even colour tone right away.
Pigmentation and acne scars are also lightened. There may be some redness and dehydration but this goes away after a few days.