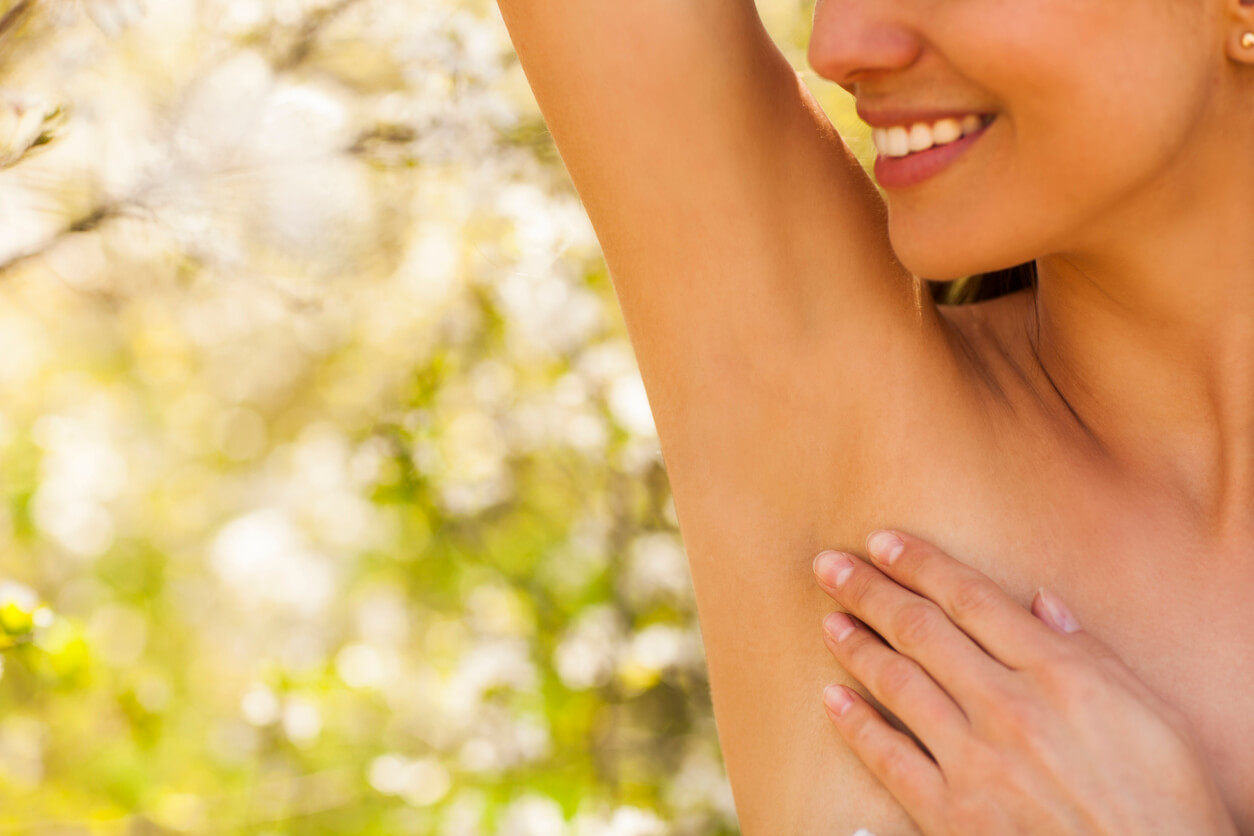 When it comes to underarm hair removal, not every method is created equal. Some are cheaper but have short-term results, while others cost a bit more but are longer lasting. It is ideal to learn more about each method, including their pros and cons, before deciding which one to try. 
SHAVING
This is the most common and cheapest hair removal method. It works by using a razor that cuts the hair near the surface of the skin. Shaving is fast, easy, and accessible, and you can do it at home.
Pros
Relatively painless

Simple, quick, and easy to do

Supplies (like razors) are inexpensive and readily available
Cons
Short-term results (1 to 3 days)

Possible nicks and cuts

May cause razor bumps and ingrown hairs

May damage the skin and darken the underarms



WAXING
This involves applying wax to the area, which is covered by cloth or paper strips. They are then pulled off in the opposite direction of the hair growth, removing the hair from the root. Waxing can be done at home or at a waxing salon.
Pros
Smoother underarms

Lasts longer than shaving (2 to 6 weeks)

Hair growth can be thinner or softer
Cons
Can be painful

Not as convenient and cheap as shaving

Requires hair regrowth (about a quarter of an inch) before you can wax again

May cause irritation or infection when not done properly
PLUCKING
This pulls the hair from the root using a pair of tweezers. It is cheaper and more convenient than waxing, and you can also do it on your own.

Pros
Inexpensive (all you need are tweezers)

Lasts longer (between 3 and 8 weeks)
Cons
Time-consuming

Can cause minor abrasions or bumps to the skin

Can also be painful (as it pulls the hair from the roots)

Risk of ingrown hairs and irritation
DEPILATORY (HAIR REMOVAL CREAM)
This uses a cream or a liquid that break down the hair from the surface of the skin.  Depilatories use chemicals to weaken the follicles, so you can wipe and rinse the hair off. Be sure to do a patch test first, as some hair removal creams are harsh and strong.
Pros
Inexpensive and available at drugstores

Work quickly

Relatively painless
Cons
Can be messy

May have strong or unpleasant odor

May cause allergic reactions for sensitive skin

May not be effective on coarse hair

Can sometimes lead to ingrown hairs
LASER HAIR REMOVAL
This works by targeting the hair follicles that inhibits future hair growth. It uses a device that emits concentrated pulses of laser light, which the skin's melanin or pigment absorbs. The laser light is converted into heat, killing and destroying hair follicles. This then disables hair growth 
At Cutis Laser Clinics, we use Cutera CoolGlide, an FDA-cleared device that has a longer wavelength and innovative cooling. This enables safe and lasting hair reduction results, and works well on all skin types, including darker complexion. This makes it the right option if you're tired of shaving, waxing, and plucking

Pros
Longer lasting

Leads to permanent hair reduction

Less painful than waxing

Can be done on every part of the body
Cons
Costs more (but worth it)

You need multiple (or touch-up) treatments to see optimal results



While it is true that laser hair removal costs more than other methods, it can pay off in the long run. With a cost-effective treatment like this, you won't have to spend a lot of time, money, and efforts with other options like shaving or waxing. Just be sure to only see a certified medical or aesthetic doctor when getting laser hair removal.
ALTERNATIVES TO LASER HAIR REMOVAL
Apart from laser hair removal, we also offer other methods that deliver long-lasting results or permanent hair reduction.
Light Heat Energy (LHE)

– This destroys the hair follicles using both heat and light. It emits flashes of broad-spectrum light that targets the follicles and increases their temperature. This then leads to follicle destruction, which inhibits future hair growth.

Prowave IPL

– It uses an FDA-approved device that delivers intense pulsed light (IPL), targeting hair follicles. The pigments absorb the light, which deters the growth of hair follicles.  IPL has multiple wavelengths and can deliver light to hundreds of hair follicles at the single time.
Just like laser hair removal, you will also need multiple sessions of these procedures to see long lasting results or permanent hair reduction. 
Schedule a consultation today
If you want permanent hair reduction results, consider laser, IPL, or LHE hair removal. Contact Cutis Laser Clinics today and schedule a consultation with one of our aesthetic doctors to learn which method suits you best.