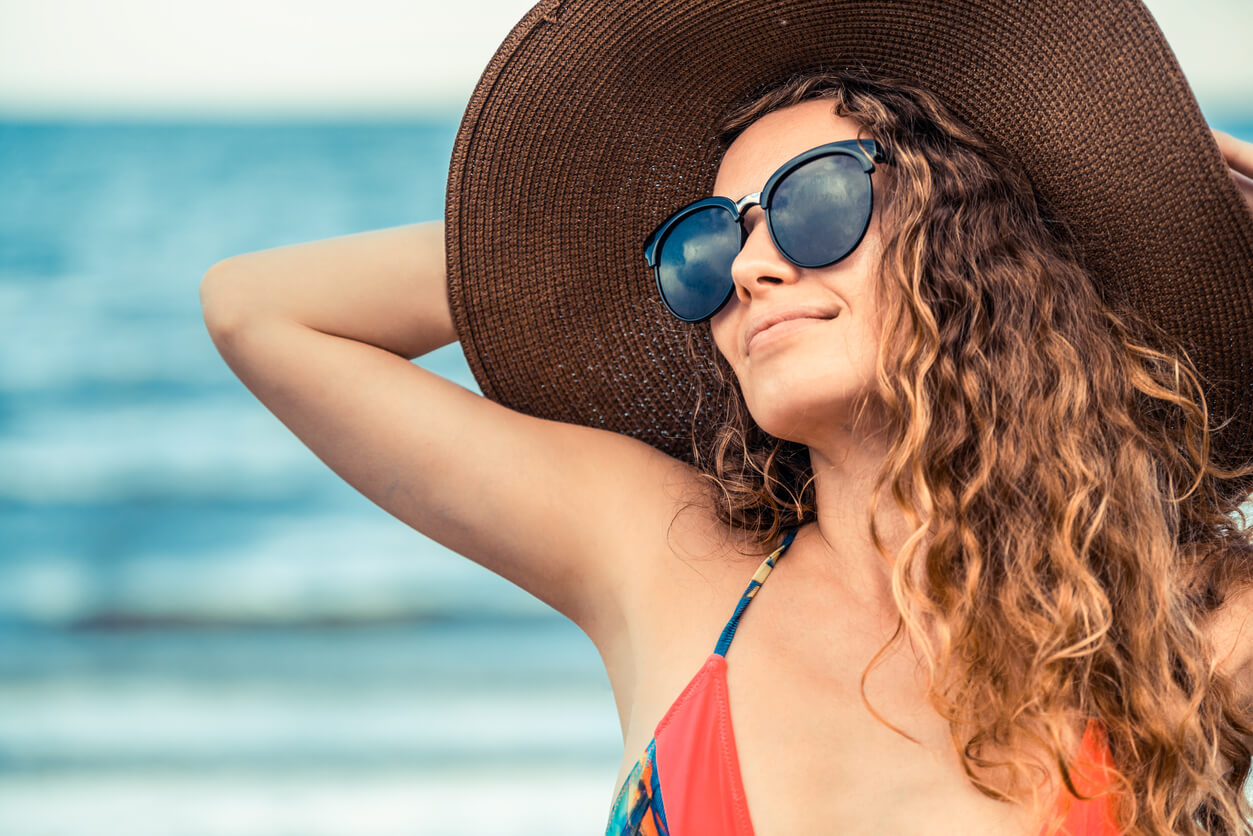 Traveling can be rough on skin. Varying temperatures, low humidity, and other environmental factors can result in a dull, lackluster complexion. Fortunately, there is hope for your skin while you're away from home. The right travel essentials can help you keep your skin looking vibrant and refreshed (Healthy Skin). 
1. Makeup Remover Wipes
You'll probably be busy while traveling but don't let a lack of time stop you from caring for your skin. Bring along a package of fragrance-free makeup remover wipes that you can use to carefully remove dirt and makeup from your skin at the end of the day. By removing cosmetics, oils, and grime from your skin, you can keep your pores open and prevent acne breakouts.
2. Exfoliator
A quality exfoliator can be invaluable when traveling. Exfoliators play many roles and can be quite useful when you can only bring a few key travel essentials with you. They are effective at unclogging pores, can help prevent acne, even skin tone, boost circulation, and stimulate collagen synthesis. An exfoliator can also help remove dead skin cells which leaves your complexion appearing rejuvenated. 
3. Lip Balm with SPF
It's easy to forget about the skin on your lips, especially while traveling. Keeping your lips moist and plump can be achieved with a quality lip balm containing nourishing vitamins and other beneficial ingredients. If you plan to be outside for any amount of time, choose a lip balm with SPF to block harmful UV rays that can damage the sensitive skin on the lips.
4. Tea Tree Oil
Tea tree oil is an essential oil that has countless benefits for the hair, nails, and skin. The natural oil can come in especially handy while traveling. In addition to helping curb common skin problems like acne and dryness, tea tree oil can double as an aid for cuts and burns. However, do your research on how to properly use tea tree oil on the skin. It should always be diluted to prevent irritation. 
5. Moisturizer
If you can only bring a few select travel essentials with you, moisturizer should be on the top of the list. Moisturizer is important for all skin types and is needed to help keep skin smooth and healthy. We recommend the Deep Hydration Moisturizer by Dr. Sylvia Skin Care. Suitable for all skin types, this moisturizer is free from oil-based ingredients and contains hyaluronic acid and seaweed extract that work together to hydrate and smooth skin.
Keeping Skin Healthy On-the-Go
What is your skin care routine like while traveling? If you do not have some of the must-haves mentioned above in your travel bag, it may be time to reassess. The right tools and products can make a big difference in the look and feel of your skin while you're away from home and away from your normal arsenal of skin care products. To learn more about what products you should bring while traveling, contact our Harvard-trained skin specialist from Singapore, Dr. Sylvia Ramirez of the Cutis Laser Clinics.