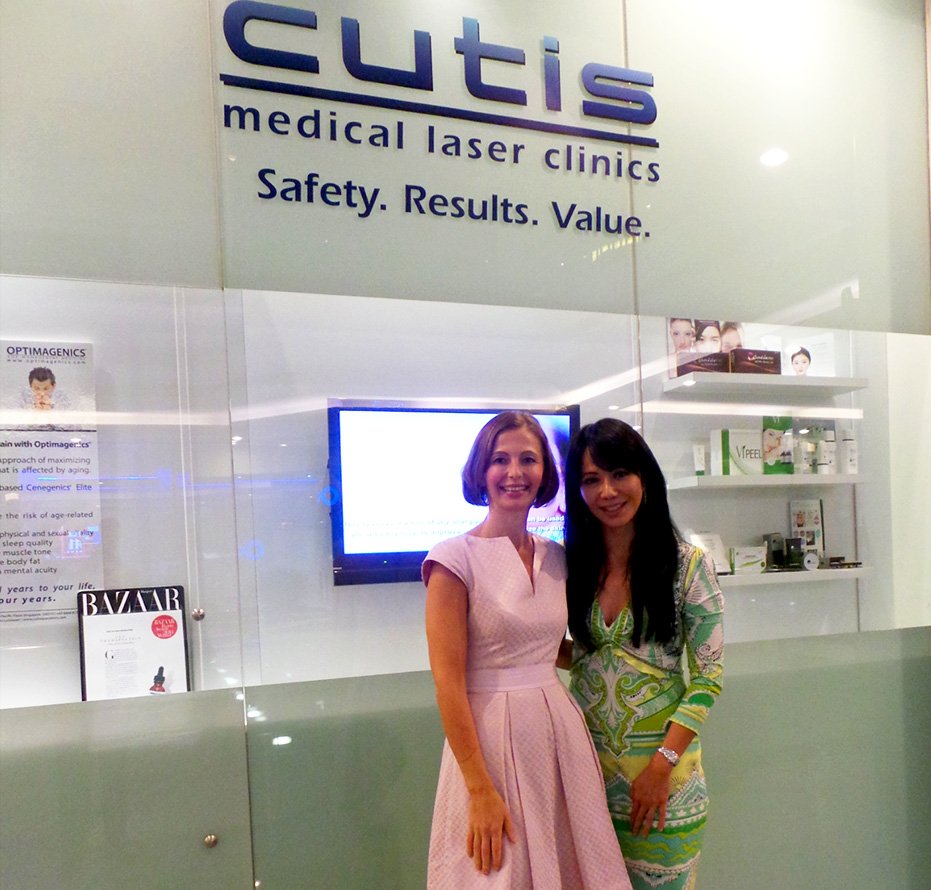 Dr. Tatjana Pavicic from Germany with Dr. Sylvia Ramirez from Cutis Medical Laser Clinics are sharing advanced filler techniques with each other. Dr Tatjana is a dermatologist from Munich, Germany who has been a user of Radiesse® and Belotero® fillers for many years and is an international speaker and trainer on advanced cosmetic dermatology and surgery.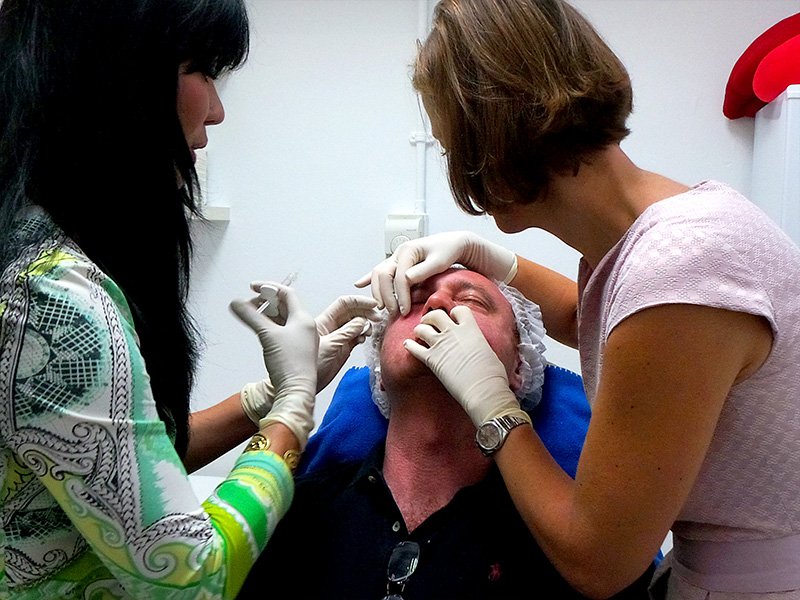 Radiesse, a calcium based collagen building dermal filler with a strong lifting capacity was used on the model. Vector lifting using serial fanning technique resulted in lifting of the "marionette" lines and jowls. To finish, a softer hyaluronic acid filler (Belotero®) was used to correct peri-orbital hollowing and improve the tear trough areas.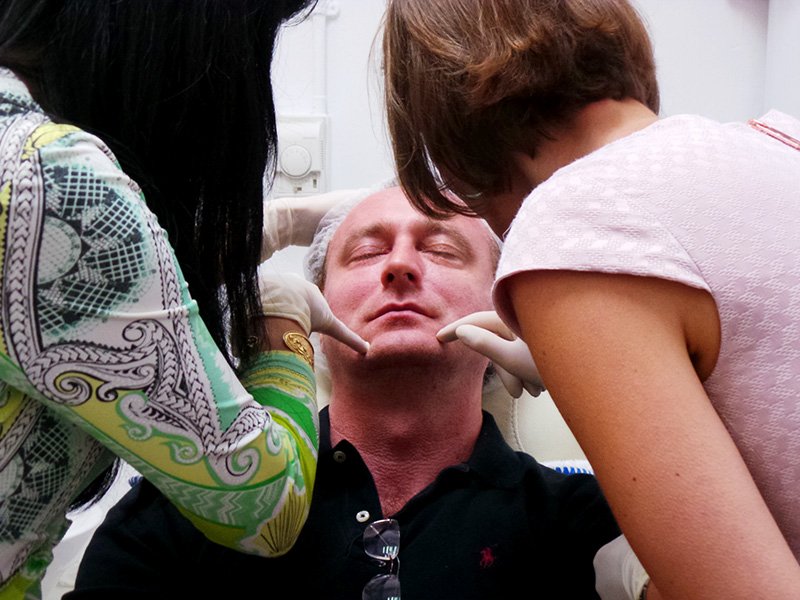 Radiesse® – The Lifting Filler
Radiesse® is an injectable dermal filler that adds volume to help smooth moderate to severe facial wrinkles and gives an immediate lifting and firming effect on the skin. Once injected, Radiesse filler directly provides volume and lift needed to diminish the signs of ageing because of the calcium-based microspheres and gel that comprise the product. Both the gel and the microspheres are completely broken down by the body over time.
In addition to an immediate filling effect, the high-quality ingredients of Radiesse filler stimulate the skin's natural collagen synthesis. Thanks to the collagen-inducing effect of Radiesse®, the skin regains its youthful tightness and elasticity – your natural beauty blooms again.
Radiesse® is a safe and effective non-invasive filler treatments from Merz Aesthetics – one of the world's leading aesthetics companies. Merz has been a driver of innovation in the fast-evolving field of aesthetic medicine and their products are used by healthcare professionals in more than 90 countries.
*Belotero fillers were used for training purposes only.