If you're not a fan of typical facials or those that are painful and have harsh side effects, you might want to give HydraFacial a try. This medical-grade facial rejuvenation, which Hollywood celebrities like Beyoncé and Kate Winslet are fans of, delivers instant and long-lasting results.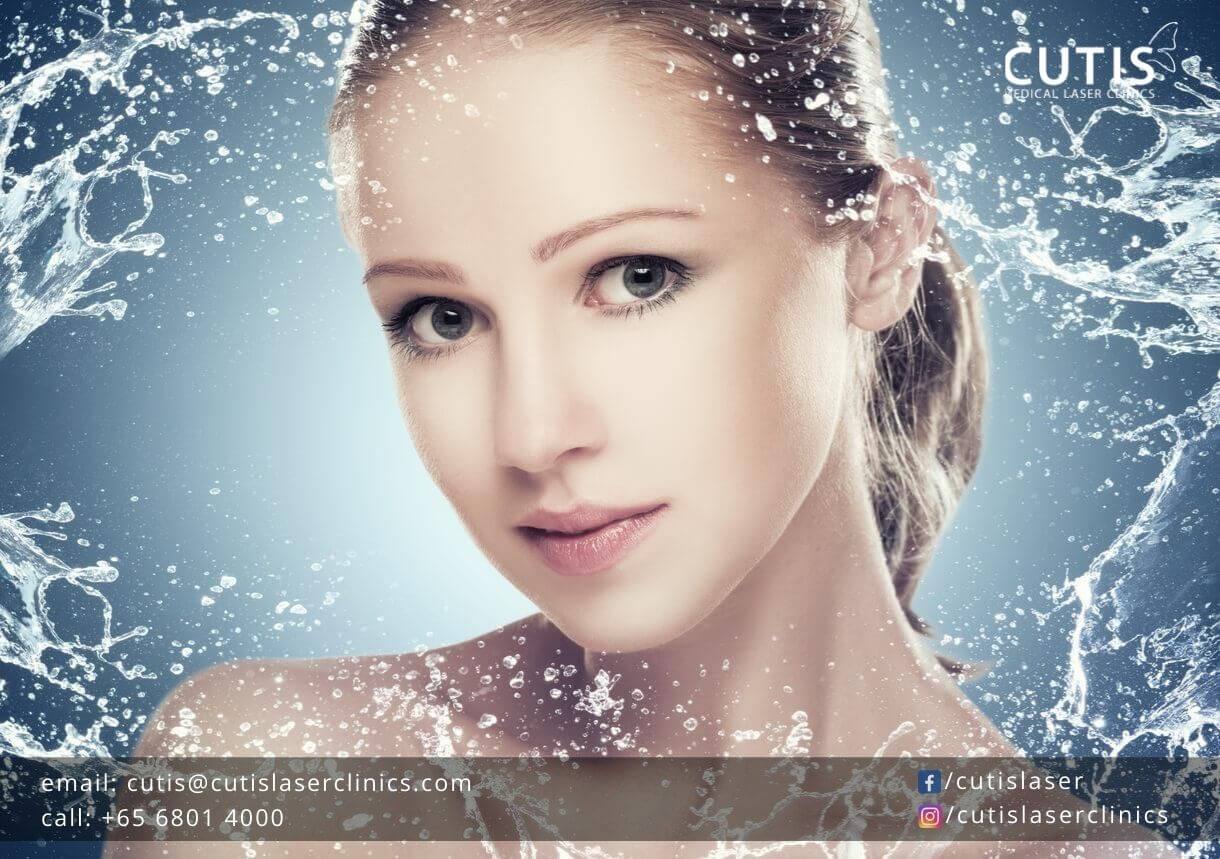 HydraFacial is very different from your basic facial; it's better! How? Let us count the ways: it's gentler, it has zero downtime, it's customizable, it can be combined with other procedures, and it offers safe and consistent results. 
What's the deal with HydraFacial?
HydraFacial is a multi-step treatment that uses a medical-grade hydradermabrasion device to cleanse, exfoliate, and nourish the skin with intensive serums. Hydra dermabrasion is a newer technique of microdermabrasion that uses the power of water and oxygen (instead of abrasives) to remove impurities from the pores. 
Read this post to learn how hydra dermabrasion differs from microdermabrasion. 
At Cutis Laser Clinics in Singapore, we have the Hydra-Clarifying Medical-Grade Facial, which can rejuvenate your skin and give it an instant glow. It also offers the additional benefit of decongesting puffy eyes and improving the appearance of dark under eye circles. 
We are also happy to let you know that Cutis Medical Laser Clinics in Singapore have won the Women's Weekly Spa Awards 2020 for our Hydra-Clarifying Medical-Grade Facial. 
What happens during the facial?
HydraFacial consists of three standard steps: cleansing, exfoliation, and moisture and nourishment. It uses a non-irritating soluble solution to dissolve sebum, bacteria, and cosmetic residues.  Exfoliation follows to decongest the pores. Then, formulated serums are used to deliver nutrients into the skin.
Our Hydra-Clarifying Medical-Grade facial also includes the following:
Lymphatic drainage massage

– boosts the circulation of lymph fluid to accelerate removal of toxins and wastes.

Hydra dermabrasion

– removes dead skin cells via suction, and infuses the skin with hydrating and moisturizing serums.

Skin scrubber

– targets wrinkles and softens the skin.

High frequency

– assists in shrinking enlarged pores, reducing the appearance of fine lines and wrinkles, decongesting puffy eyes, and fading dark eye circles.

Oxygen spray

– helps eliminate acne-causing bacteria, strengthens the skin's elasticity, reduces fine lines and wrinkles, evens out skin tone, and diminishes pores.
Why do people love HydraFacial and why should you too?
Instant pay off in less time

– It can be done in as little as 30 minutes and instantly improves skin tone and texture. It can also help with certain skin conditions like acne without irritation or downtime.

Extraction without harsh side effects

– It uses a painless suction technique to remove impurities in the pores without pressing or squeezing the skin and redness the next day. 

It's customizable

– this facial can be tailored based on your needs and skin type.

Works well with other procedures

– For best results it can be combined with other aesthetic treatments like laser and RF therapies, microneedling, and others.

Consistent results

– This advanced facial is not as technician-dependent as others; it delivers safe and consistent results.
Who is an ideal candidate?
HydraFacial is safe for all skin types. Young and older patients, as well as those with dry and dehydrated skin can undergo the procedure. It can help with certain skin conditions like acne, enlarged pores, fine lines and wrinkles, and hyperpigmentation.
Are you ready to experience the HydraFacial's difference? Contact Cutis Laser Clinics in Singapore today at +65-6801-4000 or schedule a video consultation with our aesthetic doctor to learn more about this rejuvenation treatment.