Make New Year's resolutions are a common tradition that many people make, but most don't keep.
Whether it's eating healthy, losing 20 lbs. or paying off debt, resolutions can be difficult to keep and even harder to reach. Breaking resolutions often occurs weeks or even a few months after the New Year when we become frustrated with our lack of progress or failures.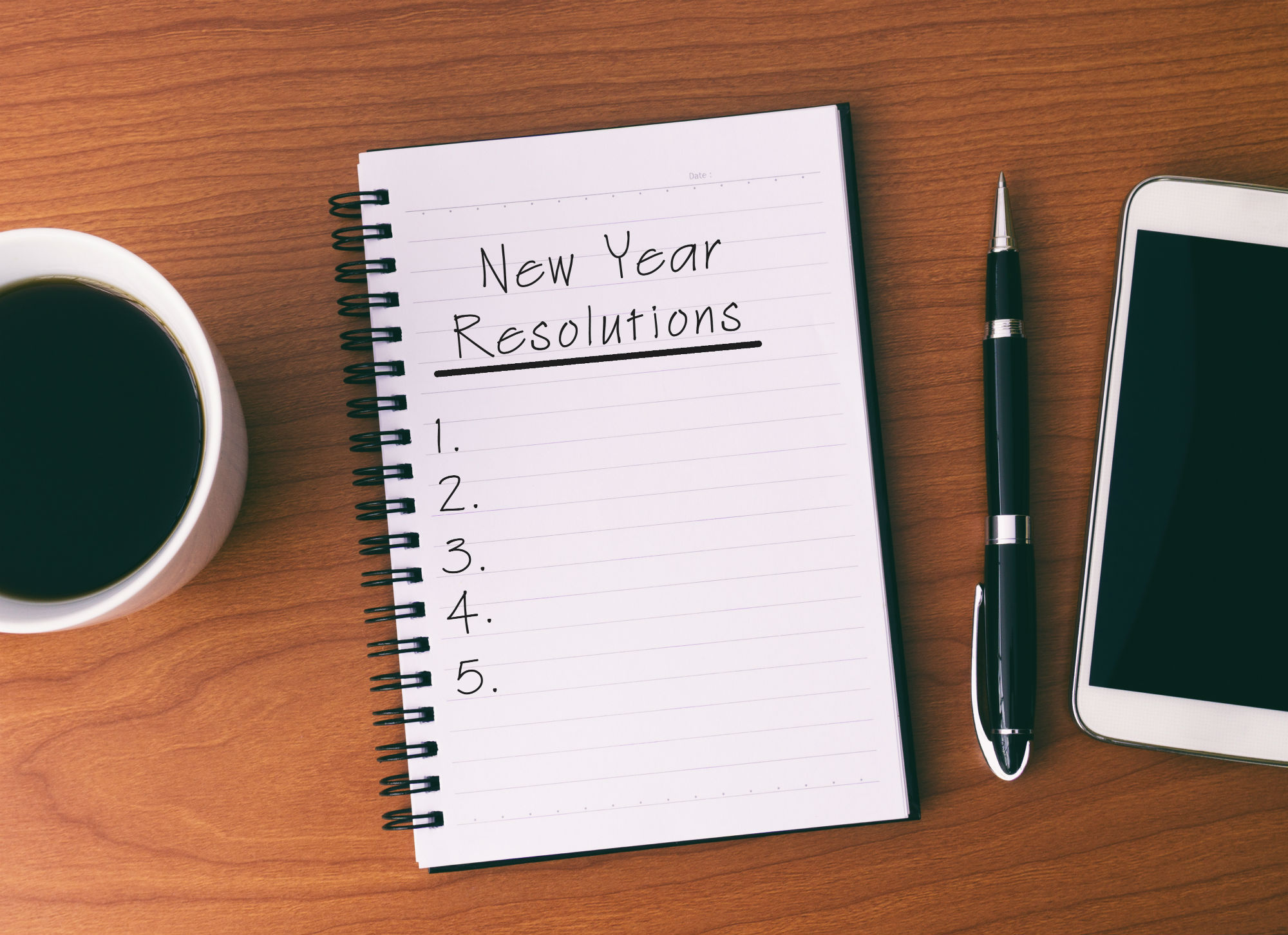 While it won't always be easy, it is possible to make a resolution that you can keep and eventually reach. Follow these tips for making a successful New Year's resolution.
1. Be Specific
Many people's New Year's resolutions fail because they are not specific enough. Say your resolution is to lose weight. Instead of making your resolution is to just "lose weight," focus on exactly how much weight you want to lose and in what time frame.
For example, if you want to lose a total of 60 lbs. in 2018, make a resolution to lose 5 lbs. each month. If your resolution is to exercise more, take the time to get a gym membership, set an alarm to work out at the same time each morning before going to work. You can also try to finish work early and do your work out in the evening.
Make sure to alter your lifestyle in a way to meet and maintain your monthly goals.
2. Reflect on What Is Important
Instead of choosing a resolution that you've heard on TV or from a friend, sit and reflect on what's really important to you. Over time, our priorities shift from school, jobs, family, and other responsibilities. We rarely take time to take care of ourselves – specifically our skin!
For example, if you've been bothered on how dull your skin look for the past years, try to exfoliate at least once a week and don't skip on face serum that helps nourish your skin. If you need a treatment intervention, try a Clarifying Facial that includes Microdermabrasion to remove dead skin cells leaving you with a fresher complexion.
But if you've been bothered with the extra skin you never lost after having a baby, maybe it's time to do something about it. Technology like Exilis Ultra, a non-invasive skin tightening treatment, may be just what you need to rejuvenate your saggy skin.
3. Set Short-Term Goals
Many people make the mistake of setting long-term goals, such as losing 100 lbs. While having goals is important, very large goals can seem to be unattainable and cause you to quit prematurely.
You are much more likely to maintain your goal if you break it into small, more manageable chunks. For example, if your goal is to save $5,000 this year, choose to save $100 a week. While you end up with the save final number, it's easier to save $100 a week in your mind than $5,000 total.
4. Celebrate Victories
When you reach a small goal, try to celebrate your achievement. When choosing rewards, consider things that will make you happy and more motivated to continue, but will not set you back on your progress.
For example, if your goal is to lose 50 lbs., don't reward yourself with a trip to an eat-all-you-can buffet. Instead, treat yourself to something that will make you feel good about your progress, such as going on a short vacation or buying new clothes.
You can also reward yourself with a treatment that will further improve your body goals such as a non-surgical fat reduction and cellulite removal treatment. Vanquish ME, a radiofrequency treatment that provides circumference reduction, can be combined with Z Lipo, a fat freezing treatment that targets stubborn fat bulges in the back, belly, arms and thighs. To remove unsightly cellulite, try Z Wave, a shockwave procedure that breaks up soft tissues under the skin to reduce cellulite and firm the skin non-surgically.
This year, make a resolution that you can keep. For more information about how you to look good this year and reverse the signs of aging skin, contact our skin specialist and aesthetic doctor at the Cutis Laser Clinics in Singapore.
Tags: Skin Specialist, Skin Tightening, Z Wave, Vanquish ME, Z Lipo, Acoustic Wave Therapy